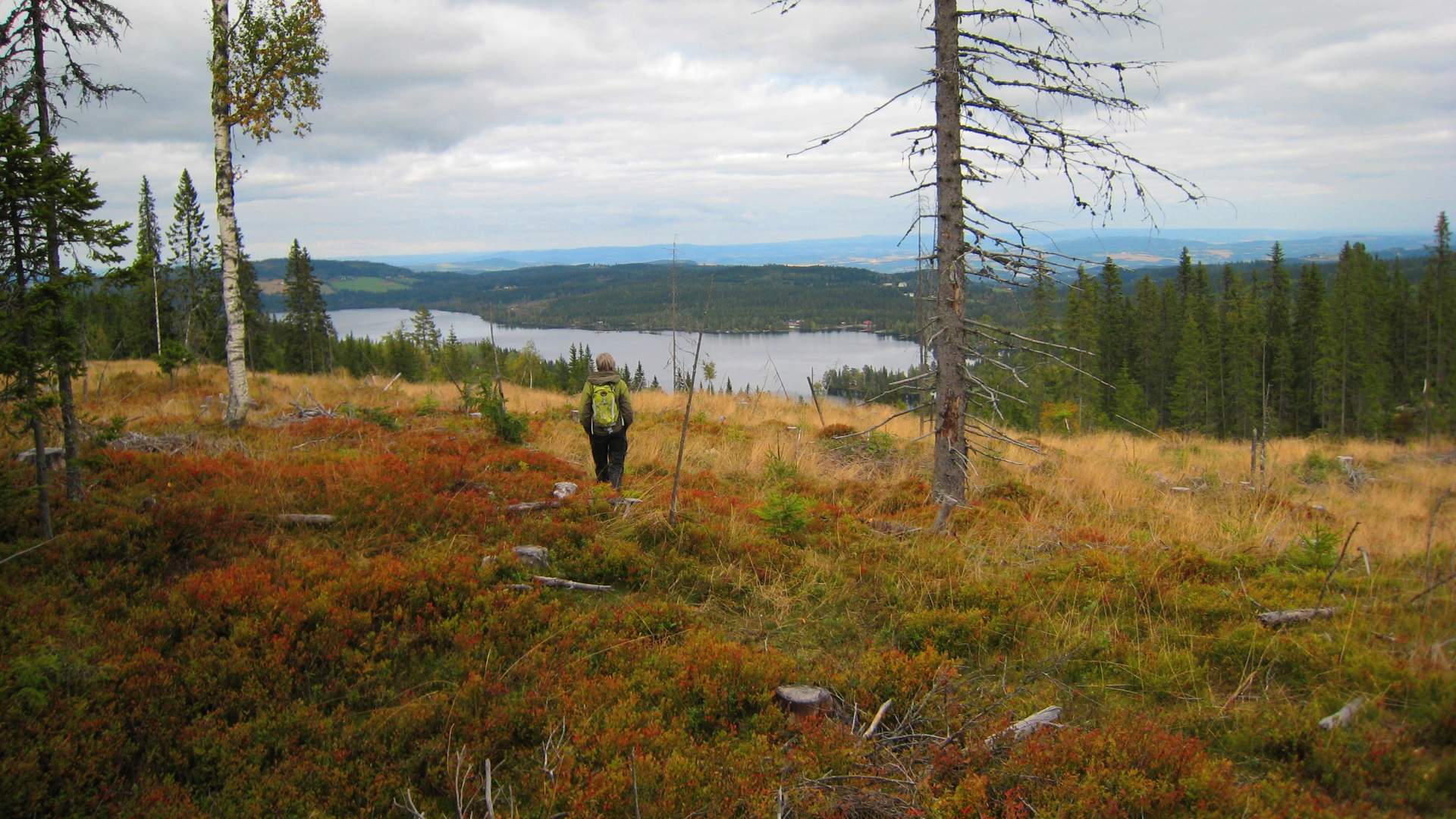 Are you looking for a new and easily accessible hiking area that you have not yet explored? Then look no further than Vardalsåsen. These wide-ranging hills are situated mainly within the borders of the municipality of Gjøvik, with some areas extending into Vestre Toten and Søndre Land. Vardalsåsen offers great outdoor experiences all year round. Osbakken guest house on the Skumsjøen lake is a good starting point for hikes.
The network of summer trails is varied and extensive, with paths clearly marked and well maintained. The paths are marked in blue. If you are not familiar with these hills, we recommend that you use the clearly marked tourist map. You can print out the map from the following website: Åsløypas venners nettside.
If you arrive at Osbakken by car you have a number of options for both short and long walks.


Route suggestions
As an introduction to the area, the path via the view point "Utsikten" is a good choice in the spring, summer and autumn. Set aside around 3 hours for the trip.
- Start by following the Skumlivegen road around the southern shore of the Skumsjøen lake.
- At the turning point in Skumlien, head west along the tractor lane. (Follow the sign for Sveumsbakkene).
- After passing a small stream and the tracks for the ski trails you will arrive a forest lane. Turn right, heading north towards the junction Nedre Stokkekrysset.
- Turn left at the junction. Soon you will see a sign on the left for "Utsikten" – a view point.
- Now follow the path marked in blue up the hill.
You can look forward to a pleasant walk along an interesting forest path. Stop for a rest at one of the three view points and admire the great vistas. At the summit, you can see Raufoss, Totenåsen, a glimpse of lake Mjøsa and far over the county of Hedmark.
- As you head down the hill you will come across a new sign. Follow the sign towards Sveum.
- Follow the forest lane down towards Skumsjøen. After a few minutes you will be back on the Skumlivegen road. Now you're just a short distance from Osbakken where you can round off your walk with a hot black currant toddy or a well-deserved meal.
Last updated: 09/20/2021
Source: Visit Innlandet
Your recently viewed pages