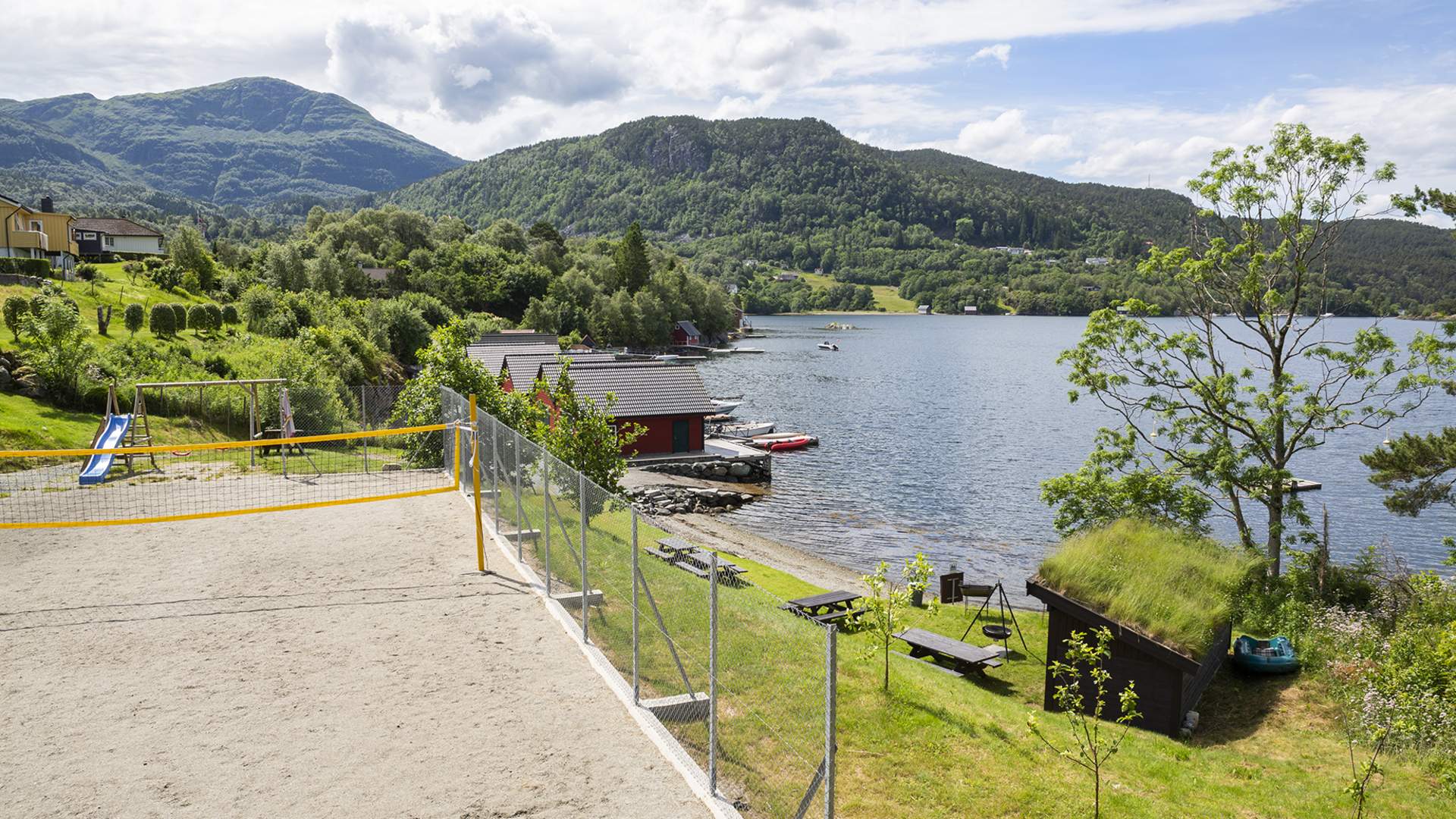 Apalvika is a public outdoor area in Lunde.
There is a sand volleyball court/football court, play grjound, a lean-to, barbecue area, fire pit and toilet with hand washing facilities. From the beach, you can swim out to a jetty.
Access
There is parking for a few cars close to the area, below Apalvikvegen 10. You can also park at Bunnpris and walk from there (10-15 min).
Last updated: 09/11/2023
Source: Samarbeidsrådet for Sunnhordland
Your recently viewed pages