Arctic Circle Center- Souvenir shop and bistro by the Arctic Circle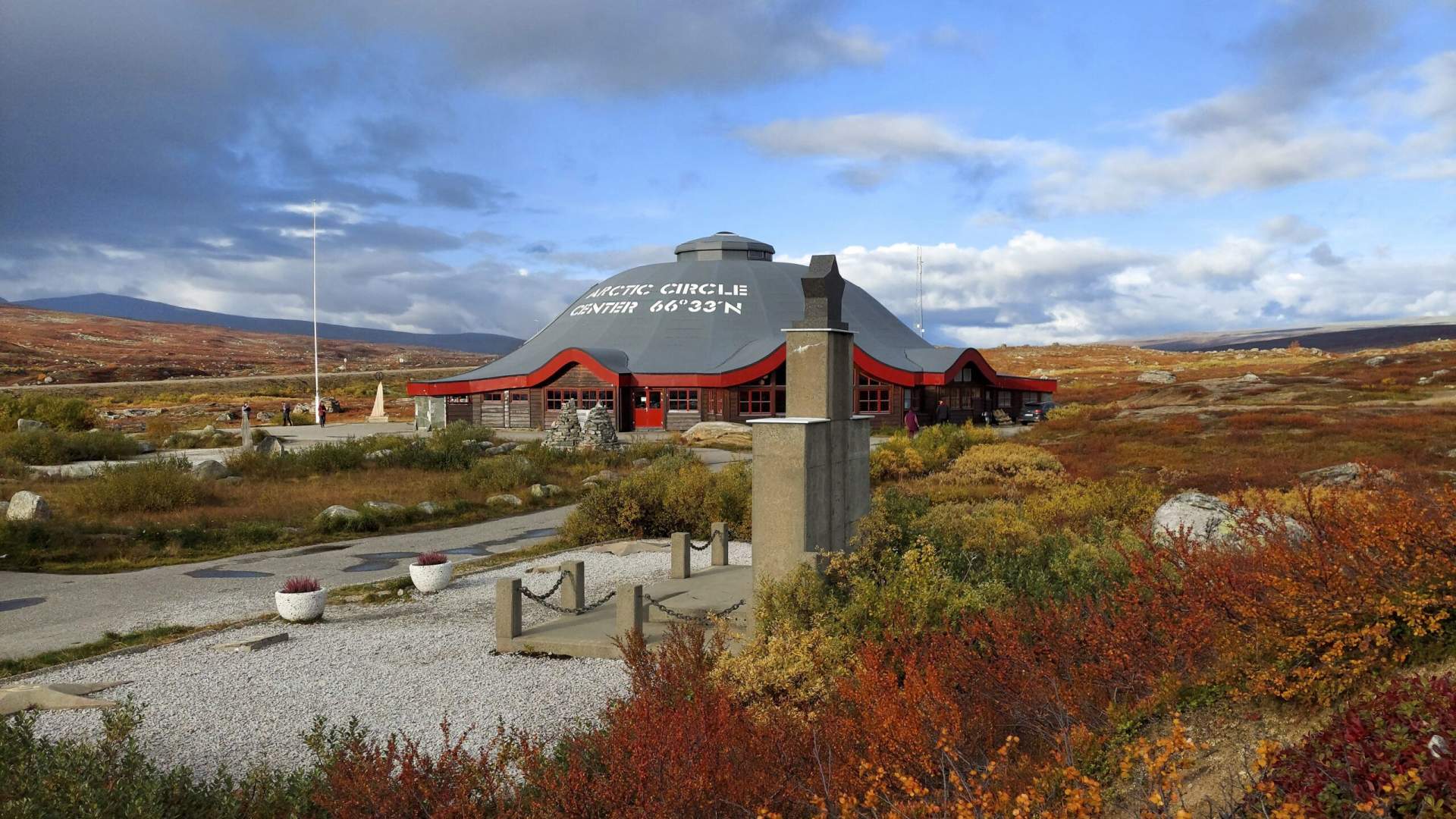 With food service and a large souvenir shop, the Arctic Circle Center is a natural stopping point on your journey across Saltfjellet and the Arctic Circle.
The Arctic Circle Center is situated right next to the Artic Circle monument on Saltfjellet, making it a natural stopping point for everyone who wants to mark crossing this special border into the Arctic. Souvenir shop and Arctic Bistro Inside the Center, you'll find the Arctic Bistro, where you can pick between a large selection of dinners mainly made with reindeer meat, like a reindeer burger, flat iron reindeer steak, reindeer stew, or souvas. In addition, they also serve classic family favorites like hamburgers, loaded baked potatoes, and salmon pasta. They also have a large souvenir shop, with loads of nice gifts, locally made products and a good selection of clothes fit for the Nordic weather. It's just perfect for the one that might've forgotten something at home, or if you spontaneously decide you want to go on a mountain hike while you're there. You can also send postcards home to loved ones, sporting the Artic Circle postmark, you can also purchase your own exclusive certificate as proof that you have crossed the border into the Arctic regions.
Last updated: 10/02/2023
Source: Helgeland Reiseliv as
Arctic Circle Center- Souvenir shop and bistro by the Arctic Circle
Your recently viewed pages