Art Nouveau E-biking tour in Ålesund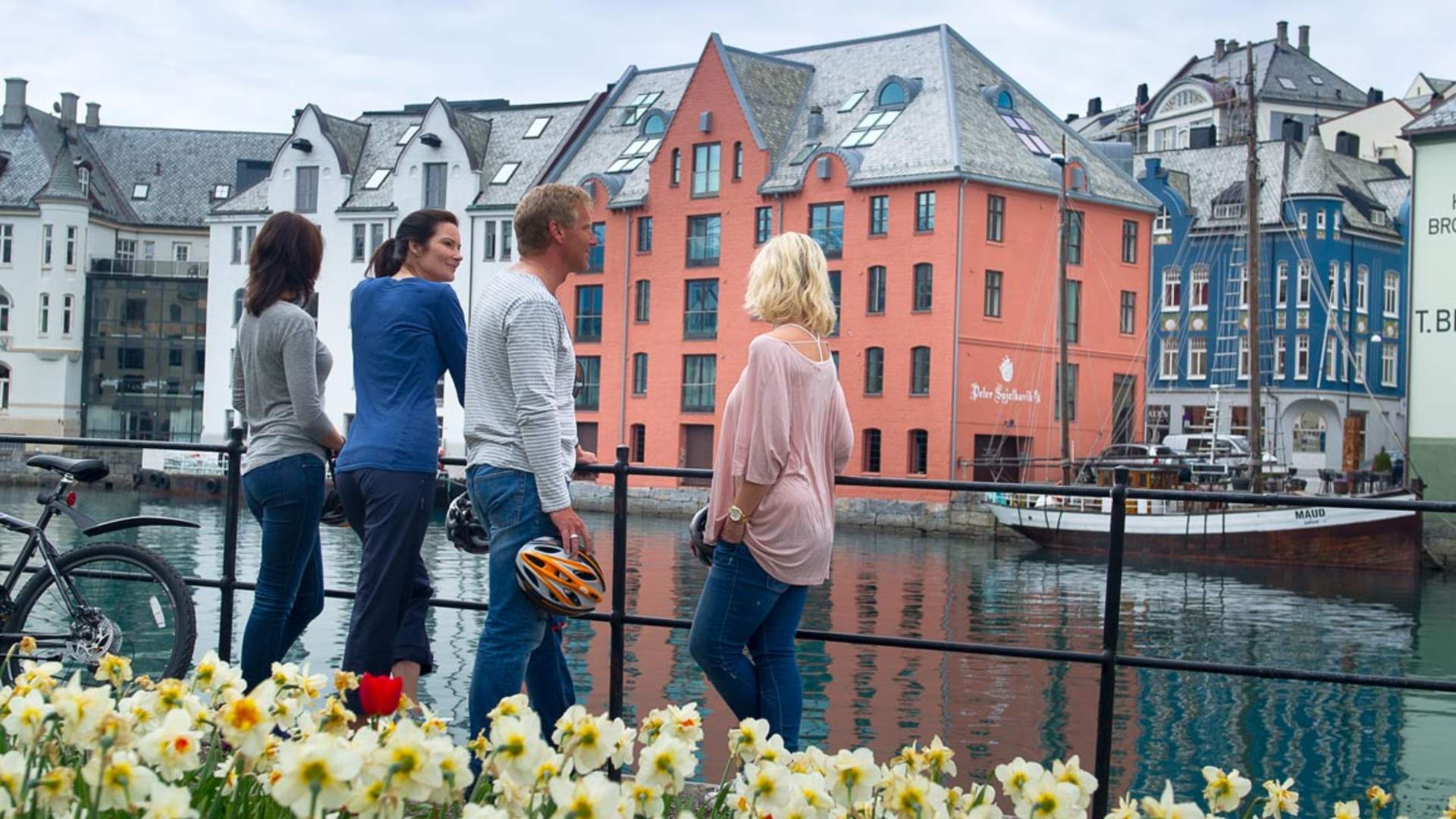 Explore the picturesque, Art Nouveau center of Ålesund and enjoy magnificent views of the city and the North Sea from the Aksla viewpoint!
Uteguiden offers you a 3 hour tour on e-bike in Ålesund, starting from their activity center, through the picturesque city center of Ålesund. You will be able to enjoy views of the North Sea and of the city from the Aksla viewpoint. Did you know that Ålesund is one of Norway's most beautiful cities on the west coast? One of the reasons of it's popularity is the Art Nouveau buildings style.
Why go on a e-bike trip with Uteguiden in Ålesund?
Uteguiden is the area's biggest activity center, providing clients from all over the world. Which means that their guides will know how to adapt the trip depending on your language and age. Their guides have good knowledge about all the equipment and about the area, so they will assure you safety. At the same time they will tell you the story of Ålesund during this tour on e-bike, providing you a memorable experience!  
What to bring
Windproof- and waterproof jacket for better heat and comfort
Warm sweater of fleece or wool
Hat and gloves could be smart to bring
Sunglasses and sunscreen are recommended if it's sunny
Bottle of water
Camera.
Included
E-bike
Helmet
Last updated: 09/12/2023
Source: Ålesund & Sunnmøre
Art Nouveau E-biking tour in Ålesund
Your recently viewed pages