Aurlandsdalen Valley - Guided hike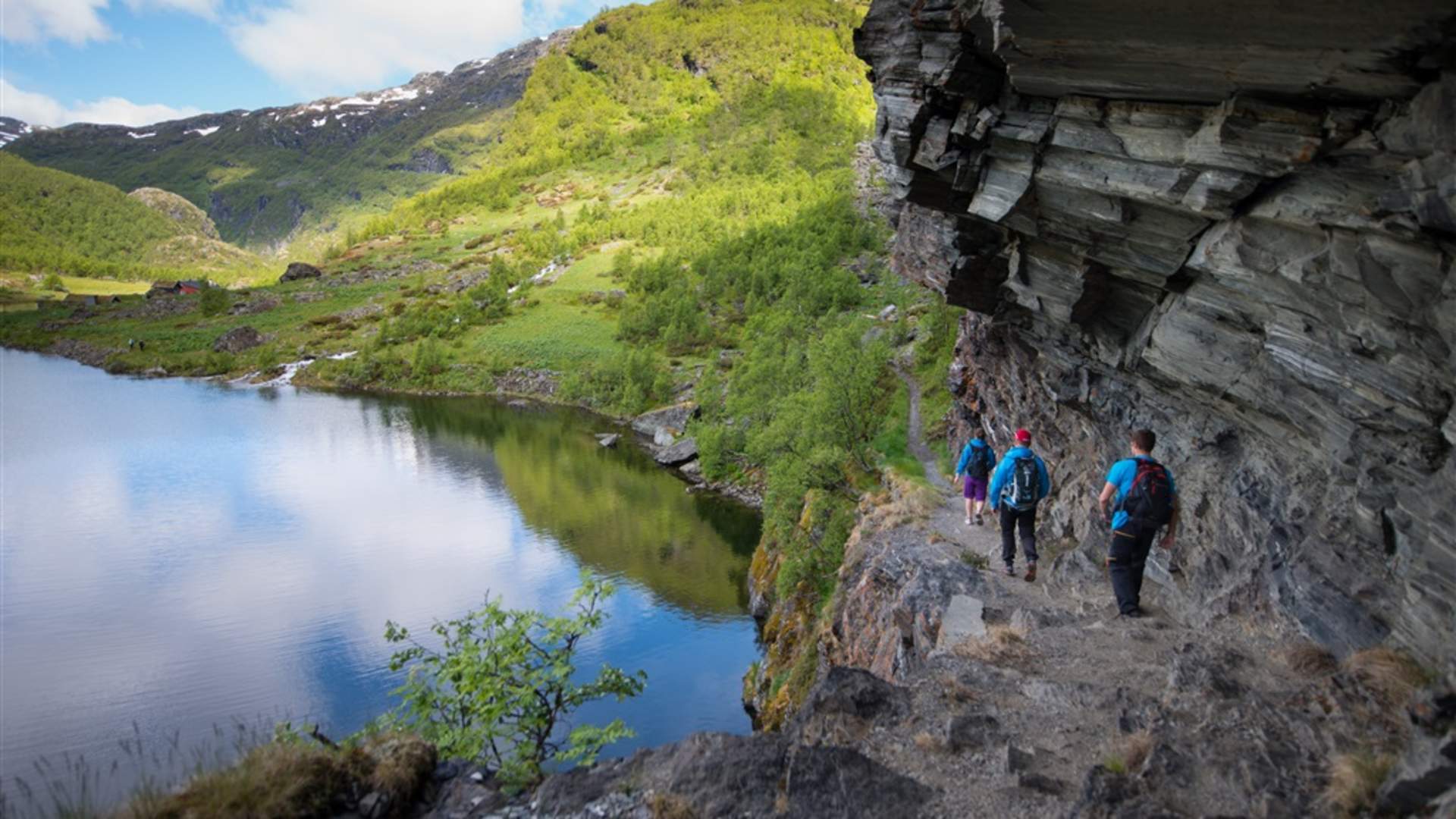 Have you always wanted to go to Aurlandsdalen, but are unsure how long it ist? FjordSafari Norway takes you on a guided tour through Aurlandsdalen.
Guided hike to Aurlandsdalen Valley with FjordSafari

Practical Information:

Trip length: 8-10 hours

Road description: 18,1 km. 730 height difference (start 830 masl, end at 70 masl)

Price: From NOK 5250 NOK

Dificulty: Challanging

Schedule: On request from June - October (depending on snow conditions)

Clothes: You`ll need sturdy walking shoes/trainers and clothes suited for the outdoors, rain attire if needed. Bring a water bottle.

Children: From 10 years

Discover the Grand Canyon of Norway!

The area known as Norway's Grand Canyon is wild and breathtaking, rich in plant and animal life, cultural treasures, history and impressive geological features. The hike stretches from Østerbø to Vassbygdi. You will find the Aurlandsdalen Valley untouched by modern intrusions. The path takes you past canyons and gorges, down steep slopes, surrounded by high and rugged mountain formations and provides an unforgettable experience for walkers. Many of the old farm houses are still there and pay witness to times past.

 

WHAT TO EXPECT - A personal guided experience, packed with history, stories and local knowledge of the area. - Breathtaking scenery with raging mountains, waterfalls and crystal clear rivers - Changing landscape throughout the valley.

 
Last updated: 09/08/2023
Source: Visit Sognefjord AS
Aurlandsdalen Valley - Guided hike
Your recently viewed pages