Austerdalsbreen Glacier, Veitastrond/ Luster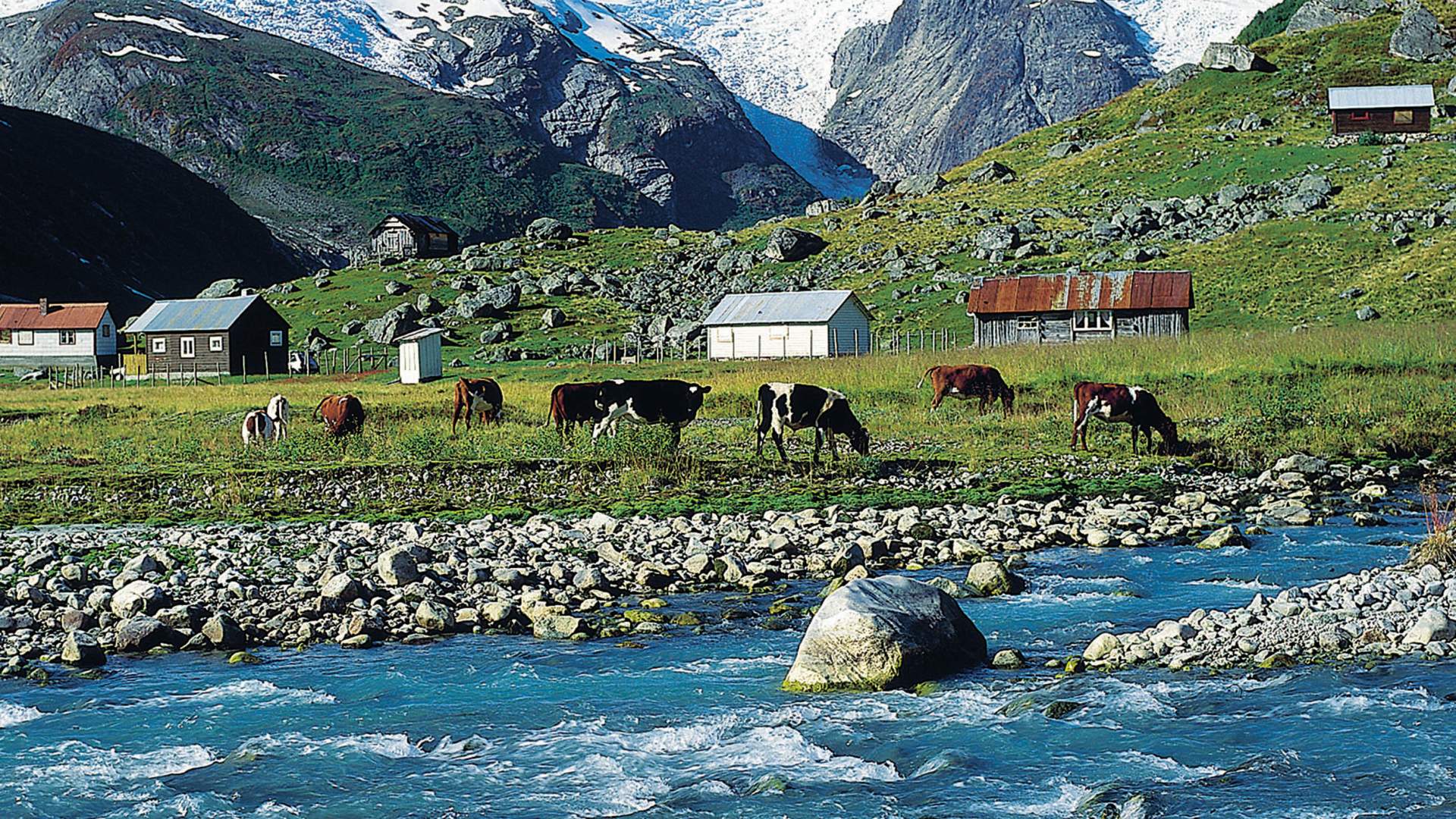 "The finest ice scenery in Europe", said the English mountaineer W.C. Slingsby about Austerdalsbreen and the three ice falls called Loke, Odin and Tor.
From Hafslo in Luster it is possible to drive to Veitastrond and then further on to the mountain farm of Tungestølen. To drive the winding road along the lake of Veitastrandsvatnet is in itself a very special experience. Take the time to see how the erosion processes have polished and artistically sculptured the rock in the riverbed. From Tungestølen you can follow a footpath along the valley of Austerdalen until you get to the glacier tongue itself.
Last updated: 09/08/2023
Source: Visit Sognefjord AS
Austerdalsbreen Glacier, Veitastrond/ Luster
Your recently viewed pages