111
Beito Husky Tours - Langsua Husky Traverse - 4 days expedition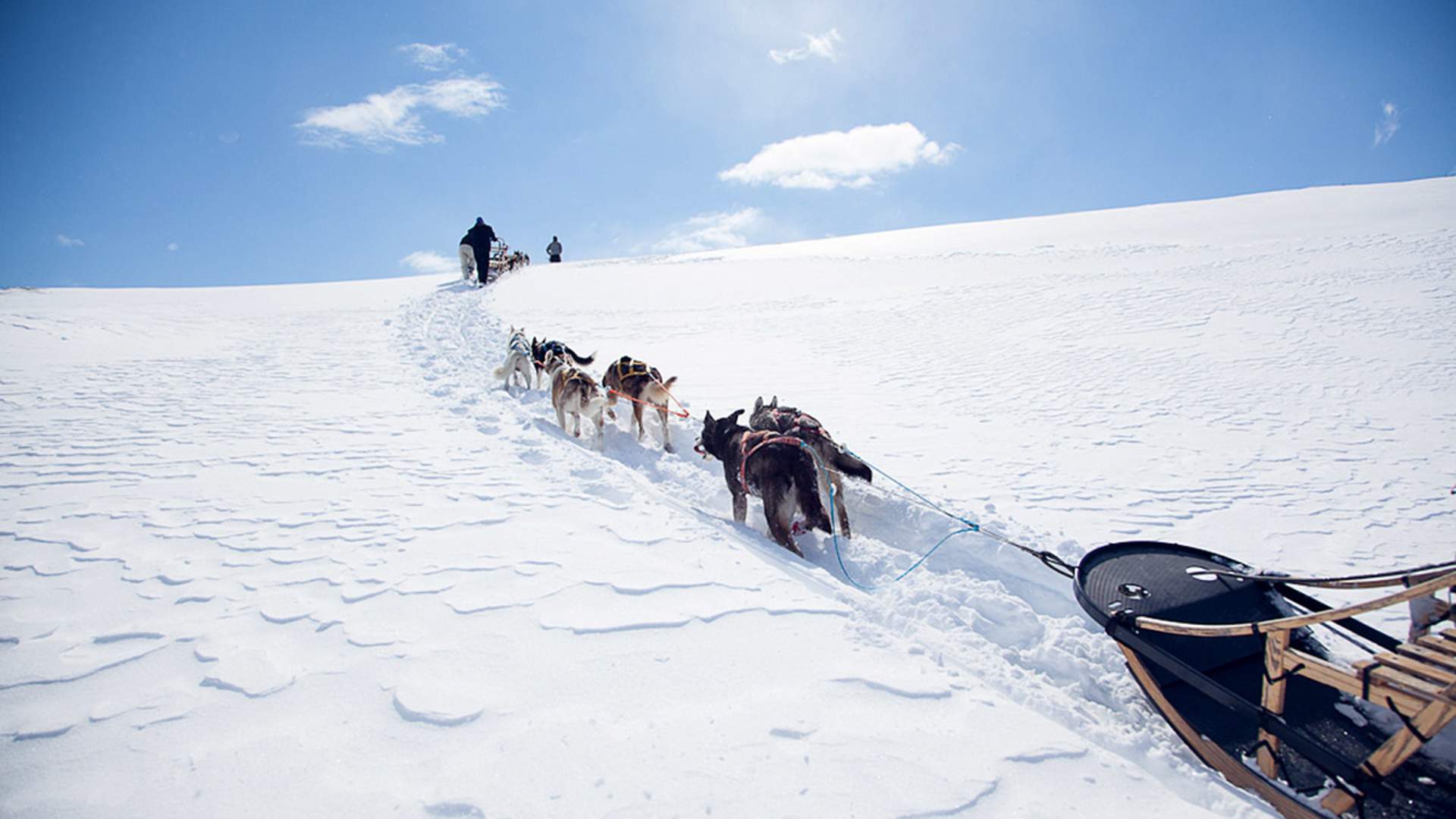 Langsua National Park is the newest of the Norwegian National Parks. This stunning wilderness area holds both rough alpine terrain and lower vast areas of boreal forest and thousands of lakes and streams. The National park and the protected areas surrounding it summons up to more than 1000 km2! These settings provide us with the perfect arena for long mid-winter dog sledding tours. During this expedition we are travelling through and along the protected areas of the park.

On departure morning we`ll make a thorough first and last check of all the equipment for our adventure. When ready we head towards Langsua National Park.

With the huskies help we travel in the pace of nature as we climb towards Skredalen and Langsukollen. In the national park, pure and unspoiled nature awaits us. Tracks of fox, moose, lynx, wolverine and reindeer are likely to be seen, as well as a rare glimpse of the animals themselves.

In this vast and secluded wilderness distance between cabins and shelters are huge. We sleep in comfortable tents with high standard equipment.
Daily progress is from 25 – 45 km.

We travel as a team. Each participant is responsible for him/herself, his/her dogs, the sled and equipment. The dogs are not machines as they need caretaking and contact. You are likely to get one or many new best friends!

Optional: In addition to the tour, we recommend you to book one extra night in our Husky Camp the day before the tour and even book a day activity with our huskies. This way, you will get the chance to acclimate to the Norwegian winter conditions before heading out for the tour. If you would like higher comfort, we can also book you in a charming hotel or Mountain Lodge in the area, with great food and service. After the tour, it might also be nice for you to spend an extra day visiting this beautiful area, with a wide offer of activities and things to do, such as cross-country, ice fishing, snowshoe safari or downhill skiing.
Last updated: 03/02/2021
Source: Valdres Destinasjon
Your recently viewed pages