Bicycle route: Around lakes Nøklevann and Ulsrudvann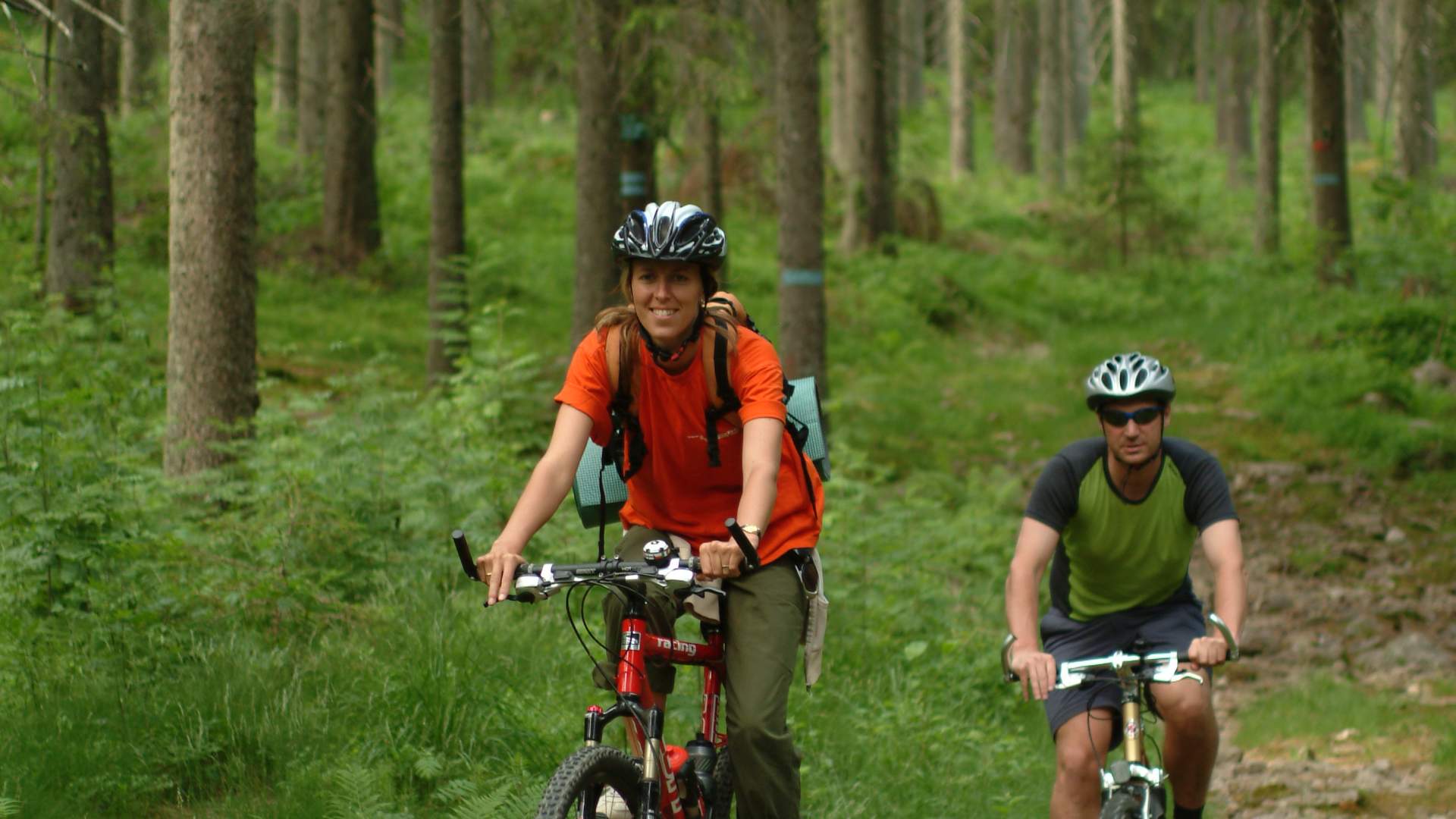 Forest bicycle ride around Nøklevann and Ulsrudvann lakes.

Starting point: Rustadsaga
Take the tram to Bogerud Station (line 3), about 20 minutes from the centre of Oslo. From there 1 km east to Rustadsaga sportstue.

Distance: 10 km
Incline: 125 hm
Roadway: gravel

The route around Nøklevann lake is one of the most popular bike rides in Østmarka. The road is slightly rolling and varied and offers lovely views of the lake. Places like Kattisa and Bråten are great for a dip in the lake. Less than one kilometre north of here Bremsrud is great for a break, with a view of many of Nøklevann's rock faces.

Please note that many hikers frequent this area on weekends, so please show consideration! If you prefer to ride more undisturbed, you should plan your ride in the early morning or late afternoon.
Last updated: 03/22/2023
Source: VisitOSLO as
Bicycle route: Around lakes Nøklevann and Ulsrudvann
Your recently viewed pages