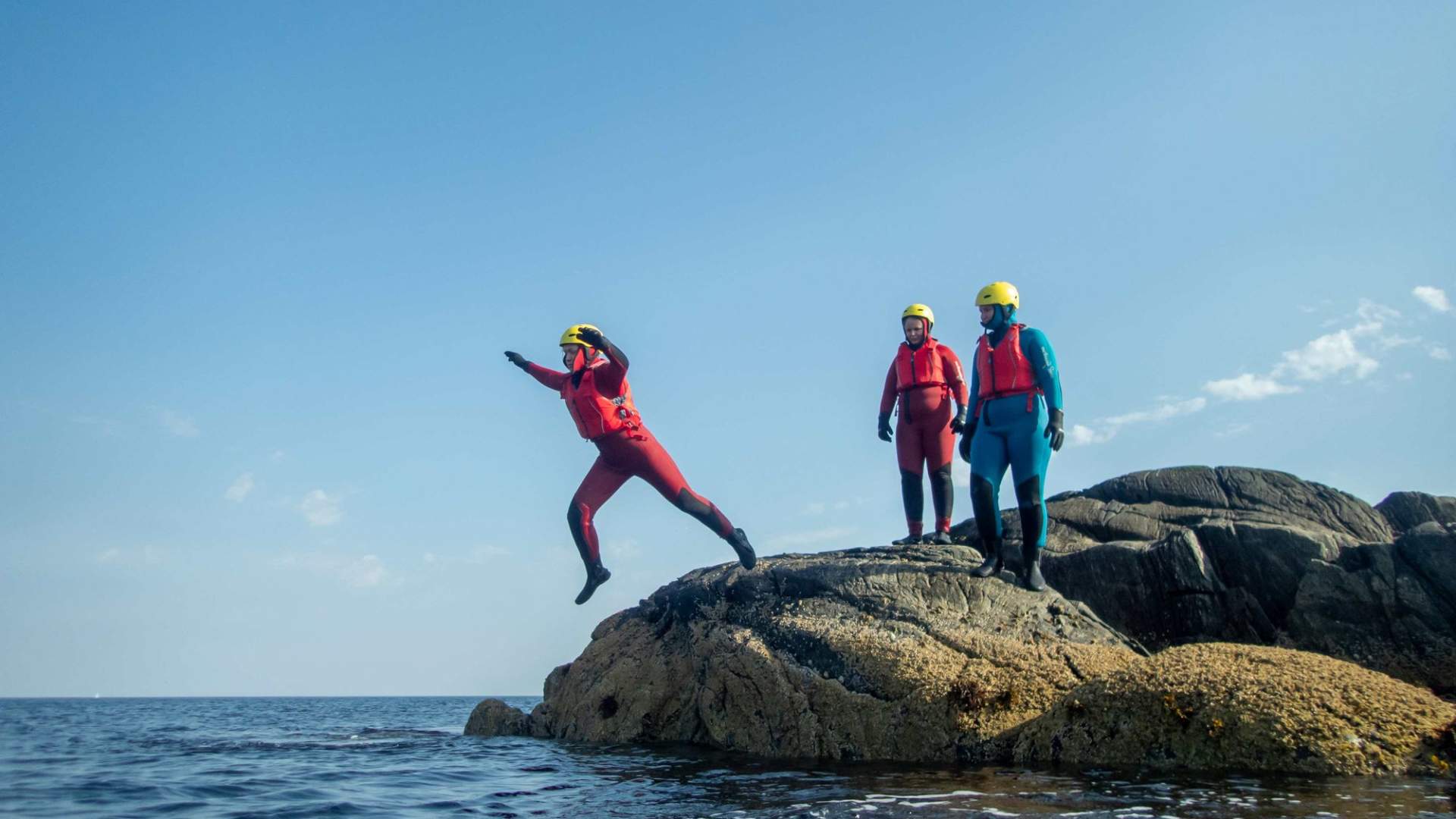 Have you ever wondered what it's like to experience life and the forces of the ocean up close? What it is like to be among the waves as they arrive from the open sea?
When you join us for coasteering, you get to experience the sea by being in the sea. You put on wetsuits, life jackets, and helmets, then we venture out into the water.
What is coasteering?
Coasteering is a combination of being on land and moving in the water. You'll swim, walk, climb, and float. It's a fun activity suitable for all ages and abilities! What you're going to experience is a completely new way to see the coastal zone, with seaweed swaying in the water or strange creatures you rarely get to see. The nature guide will share science-based knowledge, and underway we will focus on sharing as much as possible about the element that surrounds us.
Included
All equipment needed (Wetsuit, helmet, PFD, shoes, and gloves), towel
Warm beverage after ended activity.
Practical Information
You must bring swimwear to have underneath the wetsuit, and a bag for your wet clothing after the activity.
Long woolen underwear can be comfortable to wear during the winter and spring season.
You must be of normal physical health.
Last updated: 11/10/2023
Source: Ålesund & Sunnmøre
Your recently viewed pages