Corner Bar and Outdoor (Hjørnet Bar)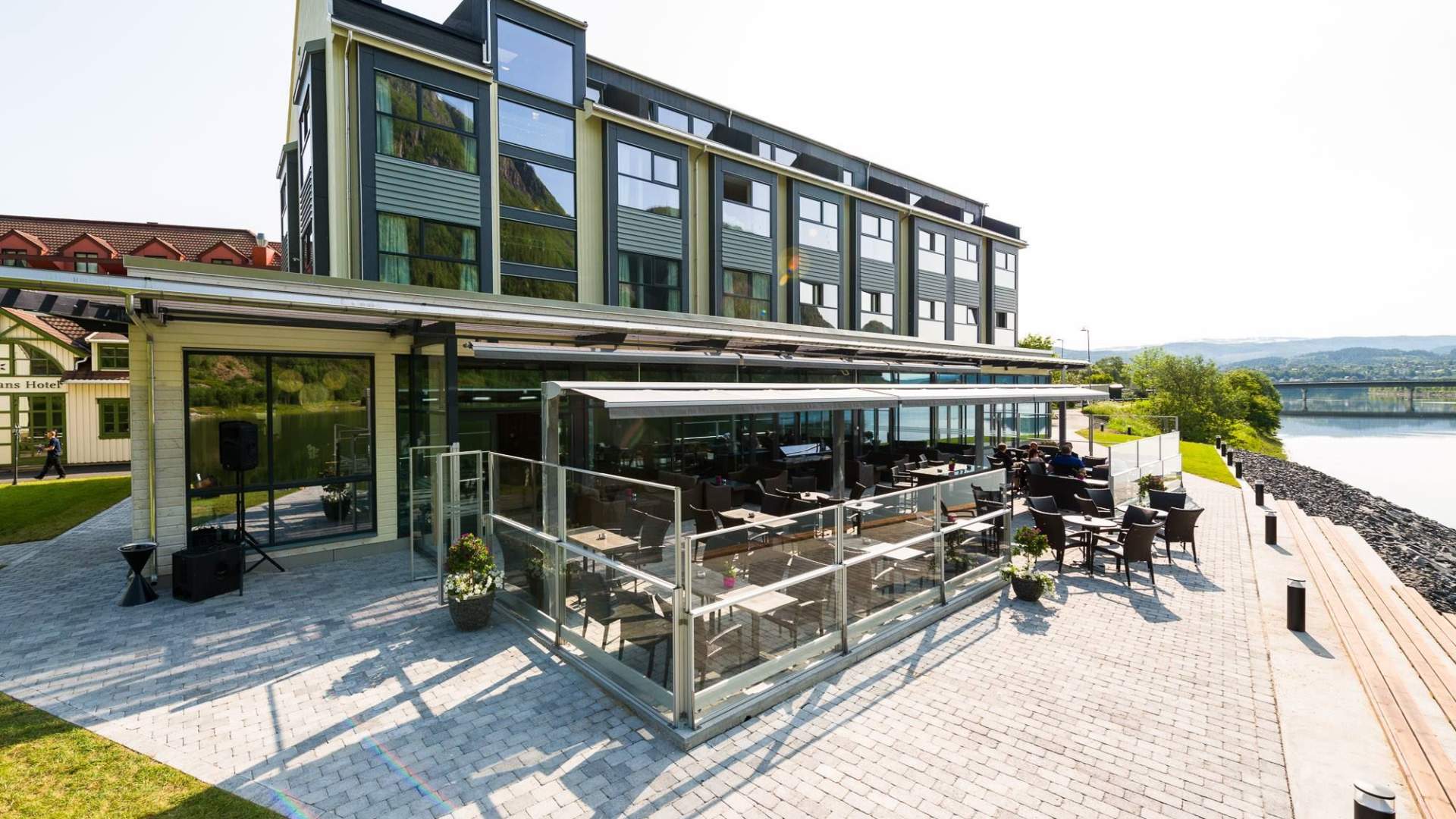 You'll find Corner Bar (Hjørnet Bar & Uteservering) Seating nestled within the historic Fru Haugans Hotel, situated in the picturesque Sjøgata in Mosjøen.
Set in bright and elegant interiors, the bar is a place where you can savor delightful and inventive cocktails. As you sip, you're treated to spectacular views of the outdoor seating area, the majestic Øyfjellet mountain, and the salmon-rich Vefsna river. Nearly every weekend, Hjørnet Bar buzzes with lively music and vibrant energy. From the outdoor seating area, you can gaze upon the hotel's beautiful garden. Throughout the summer, you can indulge in delicious dishes from the outdoor kitchen, including specialties like fish soup and what many proclaim as the "world's" best grilled burger. The outdoor seating also provides an excellent vantage point to watch those daring enough to try the Mosjøen Zipline. It's a sight to behold as people of all ages zip across the river, covering a span of 700 meters. For over 220 years, Fru Haugans Hotel has stood as a testament to excellent culinary traditions and professional pride. Apart from Hjørnet Bar and its outdoor seating, guests can also relish a sumptuous meal at Restaurant Ellen or unwind at Fruen Bar.
Last updated: 11/08/2023
Source: Helgeland Reiseliv as
Corner Bar and Outdoor (Hjørnet Bar)
Your recently viewed pages