Day trip cabin | Nordfjordeid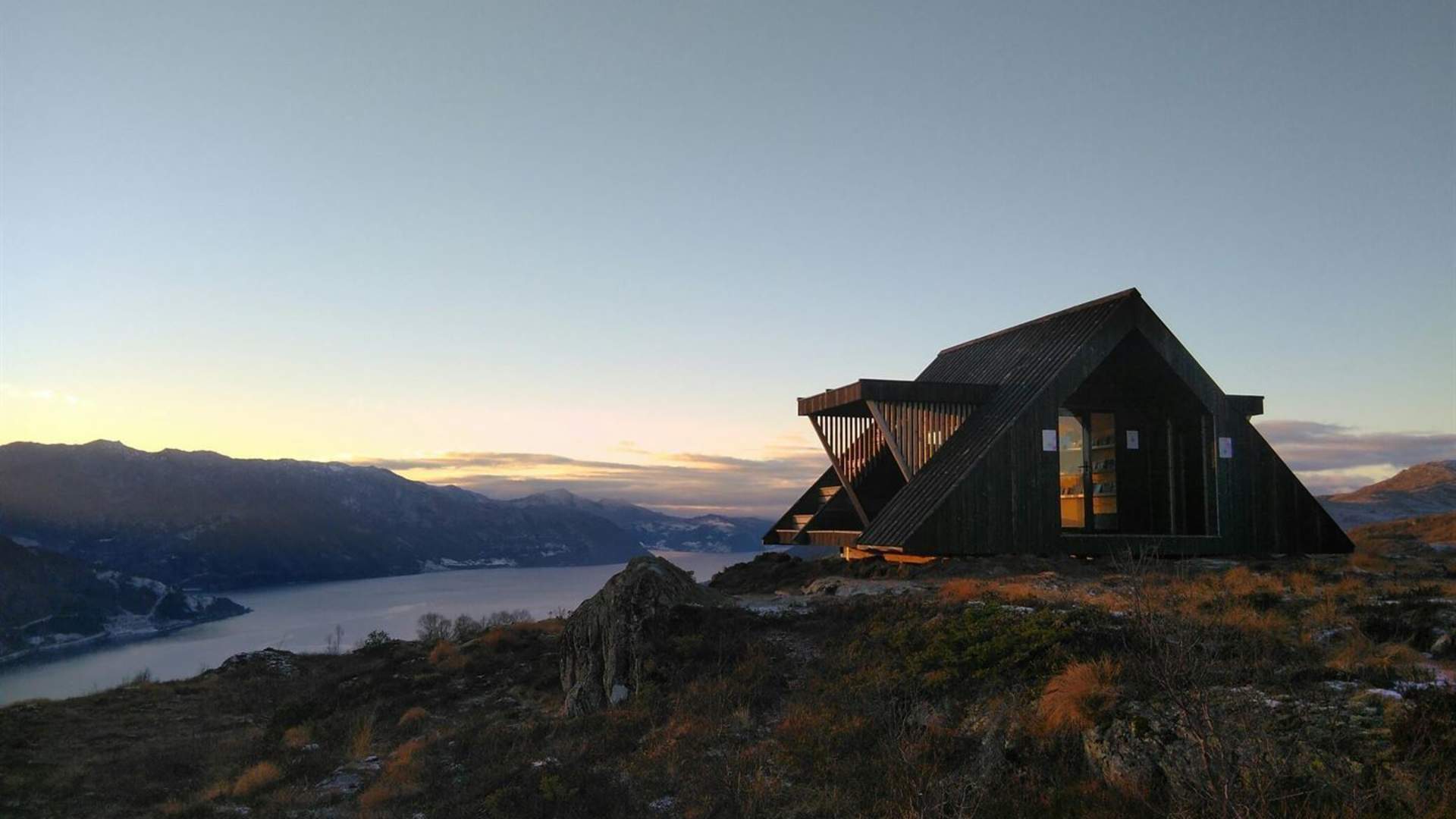 The Naustdalskamben lies approximately in the middle between Stårheim and Nordfjordeid and has views both to the center of Nordfjordeid and beyond the Nordfjord.
Access and parking Parking at Reset, at the Haugen school or at Stårheim stadium, depending on which route you are taking to the cabin. The path to the cabin: There are several different paths leading to the Naustdalskamben, and here are three different starting points: From Reset in Hjelmelandsdalen: see map of route on UT.no. This is the slimmest and most family friendly route. In the driveway to the industrial area at Reset from fv. 661, Eid municipality has a parking agreement for hikers, follow signs. Follow the gravel road inwards into the industrial area, and where the road ends, the trail starts. Marking with red sticks on well-used trail first 500 m, then on tractor road until you meet the trail from Grøthaug / Haugen after 1.5 km. From this open place in the forest there is a good path all the way up to the top. The trail is well used and easy to find. At the top, it flattens out and hosts a bit of swampy last piece up to the cabin. The trip is 3.2 km in total. From Haugen school: see map of route on UT.no. Parking at Haugen school. The walk is 2 km on asphalt and 2 km on trail. From Torvik on Stårheim: here is a newly cleared and marked path. Parking at Stårheim Stadium. Starting point on a bridge across the river at the power plant. Marking with blue sticks all the way to the top. Distances Between 45 minutes and 1.5 hours depending on starting point and pace. The cabin is 475 meters above sea level.
Last updated: 08/14/2023
Source: Nordfjord
Your recently viewed pages