Day Trip Cabin "Bjørdlenuten" in Ryfylke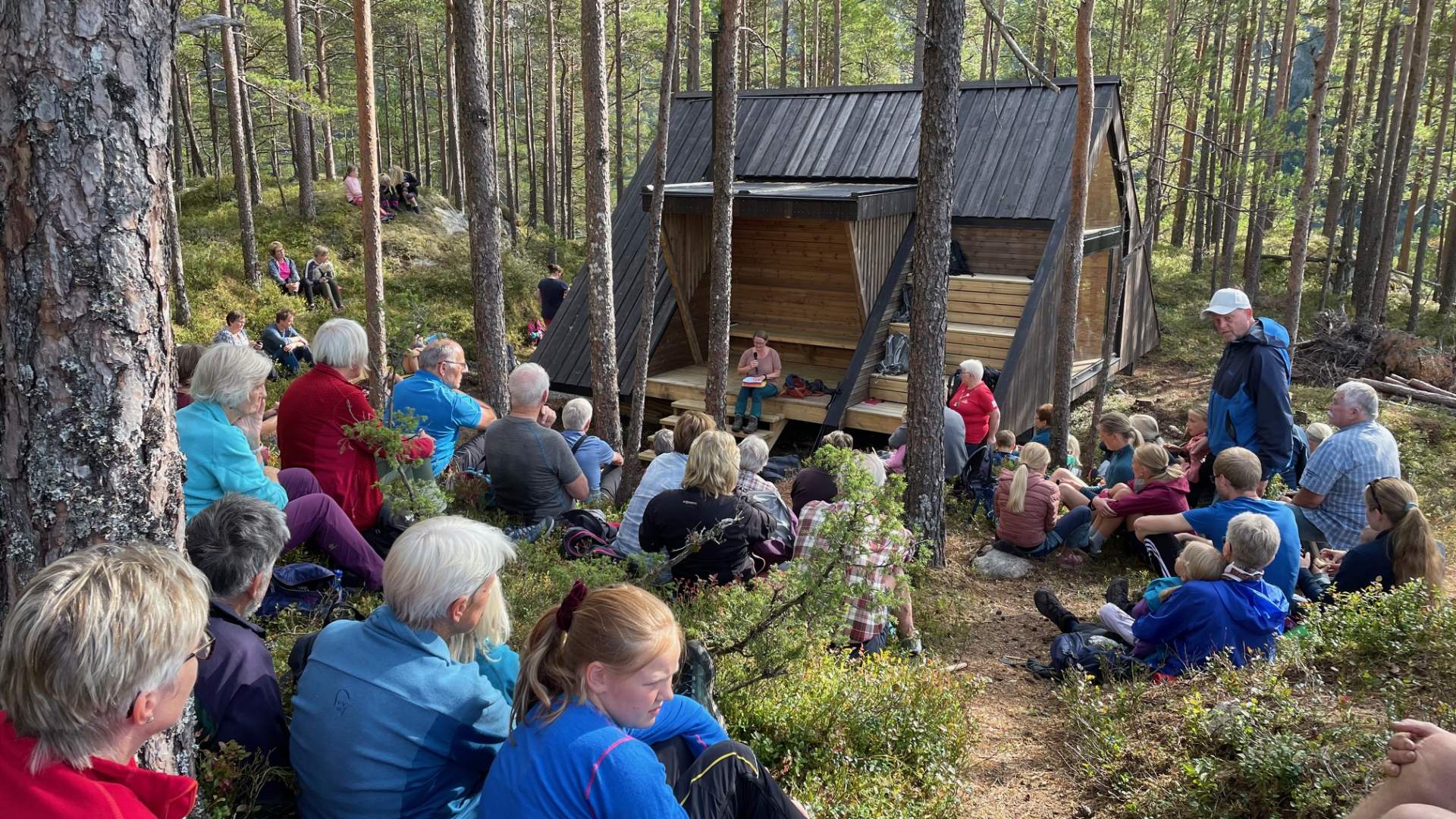 The day trip cabin at Bjødlenuten is located by Suldalsosen and offers splendid views of the small village in Ryfylke.
Day Trip Cabin "Bjødlenuten", Suldal Municipality, Ryfylke
To get there, drive along Route 13 (rv 13) and park between the grocery stores in Suldalsosen (Suldalsvegen 1617). Alternatively, you can take a fast boat from Stavanger to Sand and then catch a bus to Suldalsosen (Please note: there are limited daily departures).
The hike starts on a road in easy-to-walk terrain. On the way towards Stråpa, you will cross the bridge over Suldalslågen, and approximately 200 meters after the bridge, you'll turn right towards Stråpa. After about 1 kilometer, turn left and continue on a tractor road with a steady incline up the hillside. After about 600 meters, you'll cross a stream and turn left. The road gradually becomes a trail that leads up to Bjødlenuten. The cabin is situated at 305 meters above sea level, and the hike involves an ascent of approximately 225 meters.
Facts about the Day Trip Cabin:
Open year-round
Suitable for both children and adults
The distance from the parking lot is 2.4 km (45 minutes for an adult)
The hike follows a trail in the terrain and is not suitable for wheelchairs or strollers
Toilet facilities are available at the cabin
Last updated: 09/14/2023
Source: Reisemål Ryfylke
Day Trip Cabin "Bjørdlenuten" in Ryfylke
Your recently viewed pages