123
Dog sledge in Langedrag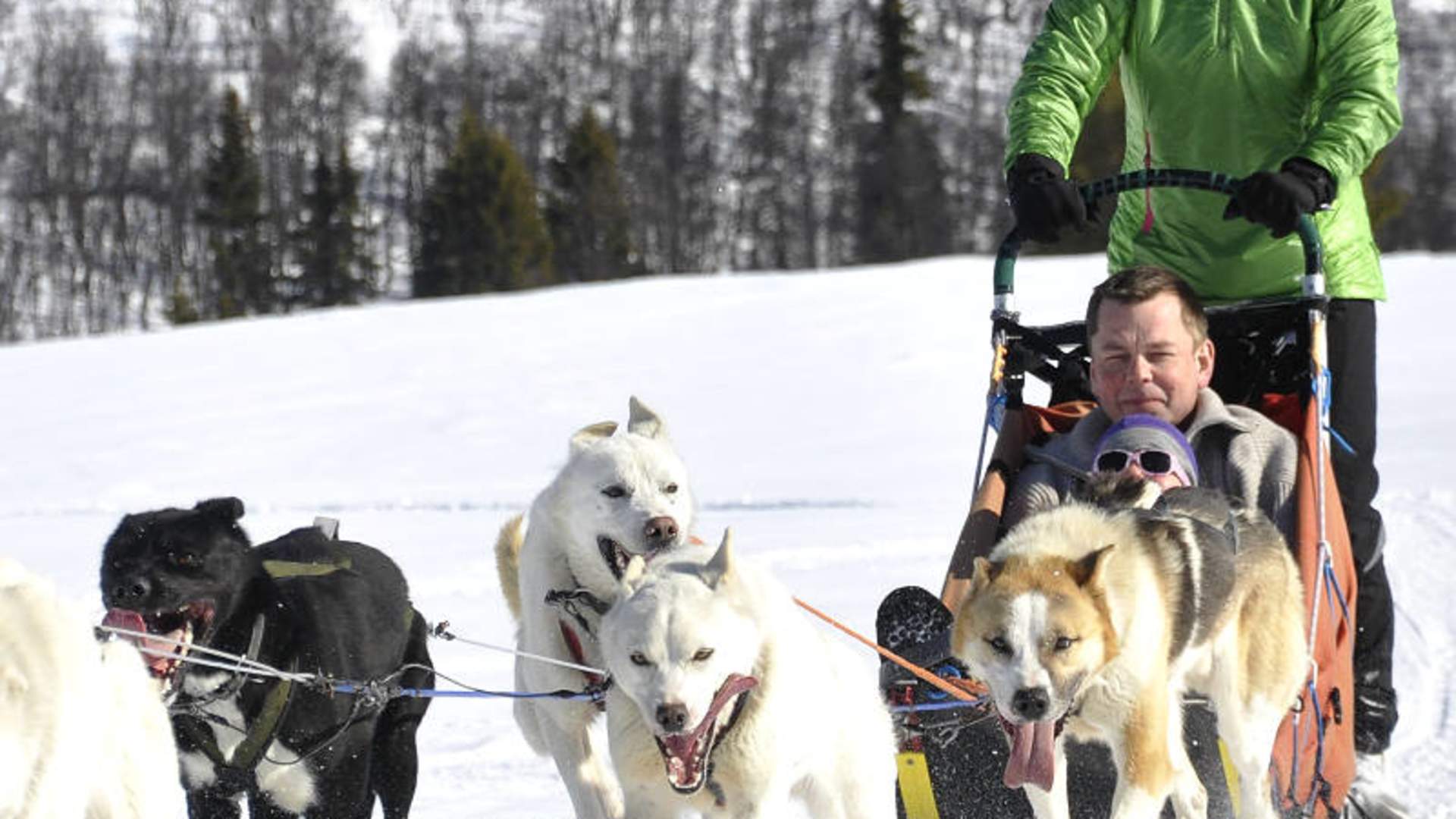 Dog sledding at Langedrag Nature Park

We arrange dog sledding trips. You can drive your own team of 4-6 dogs in front of the sled or participate as a passenger. We drive different routes into the mountains in an easy terrain that will fit most skills. The tour is led by an experienced musher who guides you safely through the course. Trips last: 20-30 minutes.
Prices:
Adult driver or adult passenger in the sled: NOK: 350.-
Children as a passenger in the sled: NOK: 250,- (up to 15 years of age)
Tours can be arranged on request.

We can also cater for driving on weekdays. Excellent arrangement for firms. We recommend combining dog sledding with a visit to the Wolves Farm. We light a bonfire in the camp-site and Barbecues are made available. Bring a seating pad and settle down together around the bonfire and take part in the unique atmosphere which arises when the dogs are ready a for a sled run in the mountains!

Reservations in advance are required.
Address: Langedrag, 3544 Tunhovd
Phone: +47 32 74 25 50
E-mail: post@langedrag.no
Website: www.langedrag.no
Please call in advance; dog sledding is dependent on sufficient amounts of snow for the sleds.
Last updated: 02/27/2023
Source: Turistkontoret Uvdal
Your recently viewed pages