Draisine cycling along the Numedal Line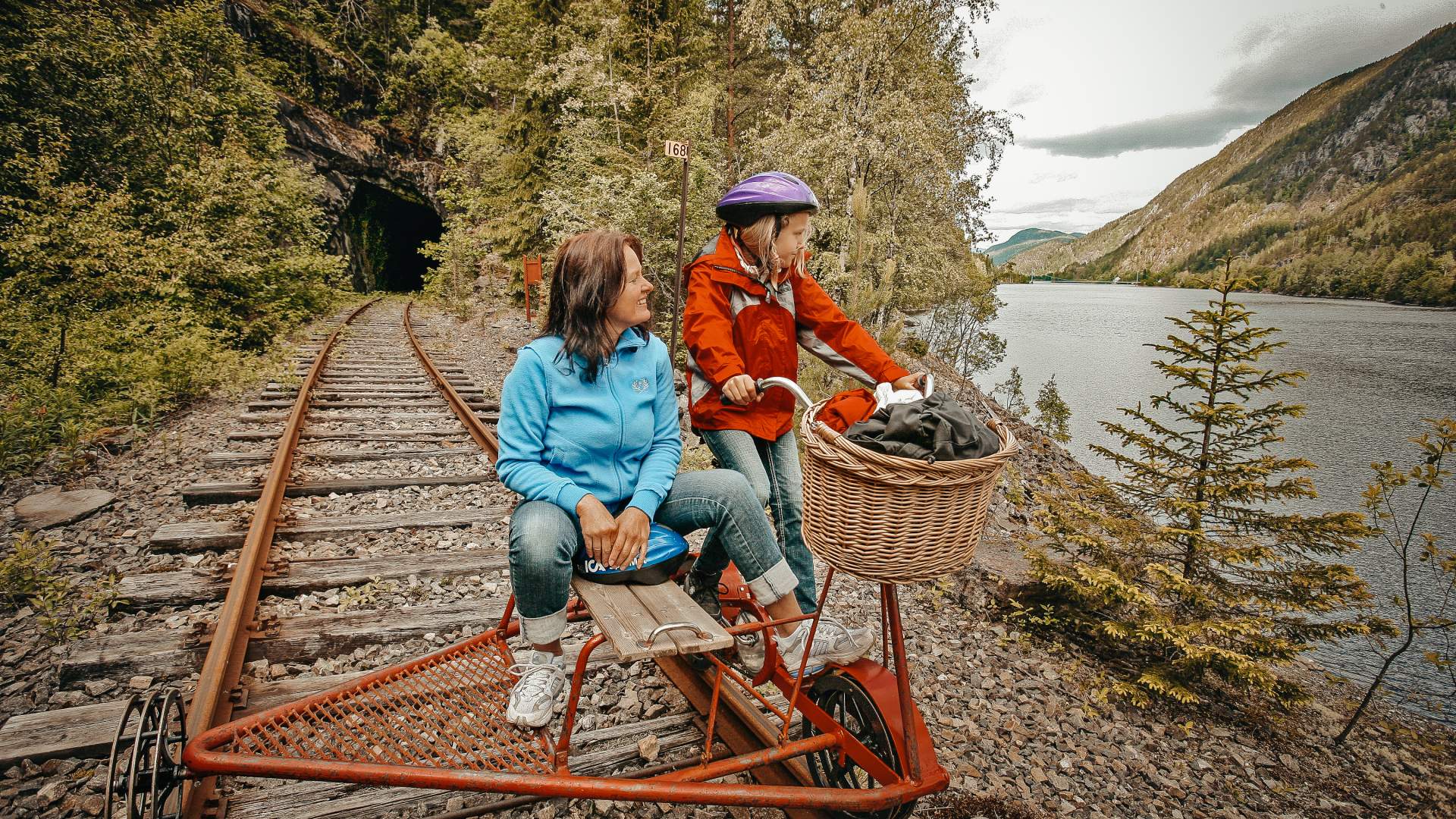 Numedal Line (the railroad in Numedal) was originally opened on November 19th 1927 by King Haakon VII. For a long period of time, the railroad was used for transportation of timber, travelers, residents and school children. There are several station buildings along the route, and most of these are still intact. On December 31st 1988, the railroad was shut down.
In 2013, a 30 km stretch between Kongsberg and Flessberg was reopened to support the forestry industry. The stretch from Rollag to Rødberg is however preserved by the Norwegian Directorate for Cultural Heritage, and there are no trains using the railroad.
Now, you can have an uniqe experience by traveling by draisines (NO: Dresin). This "bicycle on railroad wheels" can be booked at Veggli Vertshus, and is a fun activity for the whole family. On the route, you will travel through tunnels, see old station buildings, farms and Nore stave church. You can take a bath in the river, go fishing, rent boats and SUP's at Frognerhagen Farm or just enjoy the scenery.
Last updated: 05/11/2023
Source: Turistkontoret Uvdal
Draisine cycling along the Numedal Line
Your recently viewed pages