5
Drengestua Cafe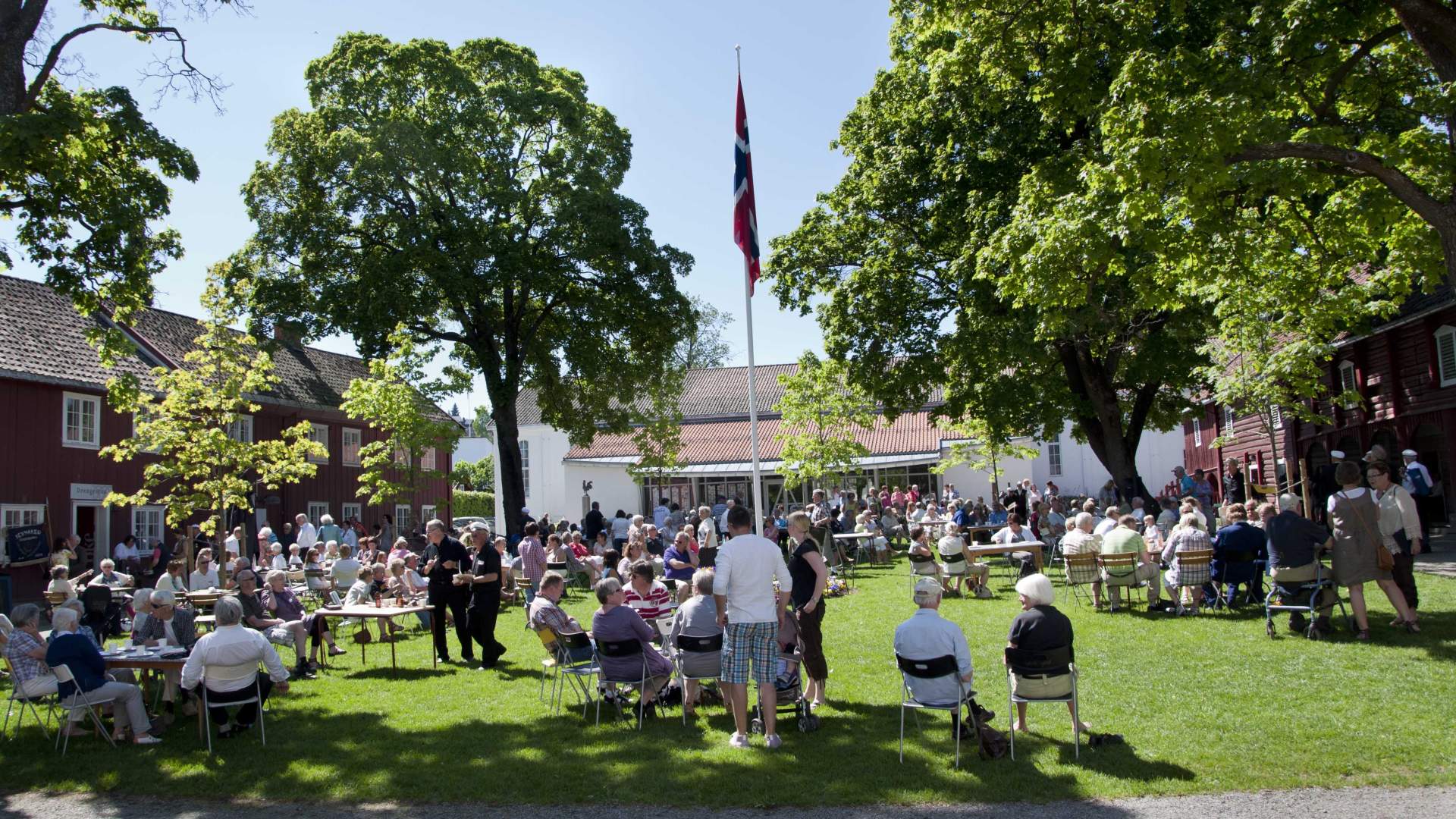 Drengestua café at Gjøvik Gård
Drengestua is situated in the heart of Gjøvik, in charming old-world surroundings at Gjøvik Gård museum. Set in a beautiful park, Gjøvik Gård is also a popular venue for events and concerts throughout the year.
Why not combine your visit with an exquisite cup of coffee? On the menu are hot drinks, cakes, bread rolls, and tasty dishes. Welcome to our haven of culinary treats!
• See opening hours and info for Drengestua
Catering and function facilities
It is also possible to hold your upcoming event at Drengestua. We cater for private functions of 10 to 50 people.
• Please get in touch to order catering or to book a function room.
About Eiktunet open-air museum
Eiktunet is just like a small village from the 1800s. The views of Mjøsa are spectacular, and the open-air museum is one of Gjøvik's most popular attractions. Go exploring among the dwellings, tarns and meadows. Enjoy some fishing – the ponds have plenty of carp. Eiktunet offers ample parking and toilet facilities, and has a café which is open at the weekends.
Opening hours
The museum has fixed opening hours during the summer season, and welcomes groups by appointment all year round. Its grounds are open 24/7 and can be visited at any time.
• See up-to-date opening hours

Last updated: 11/02/2023
Source: Visit Innlandet
Your recently viewed pages