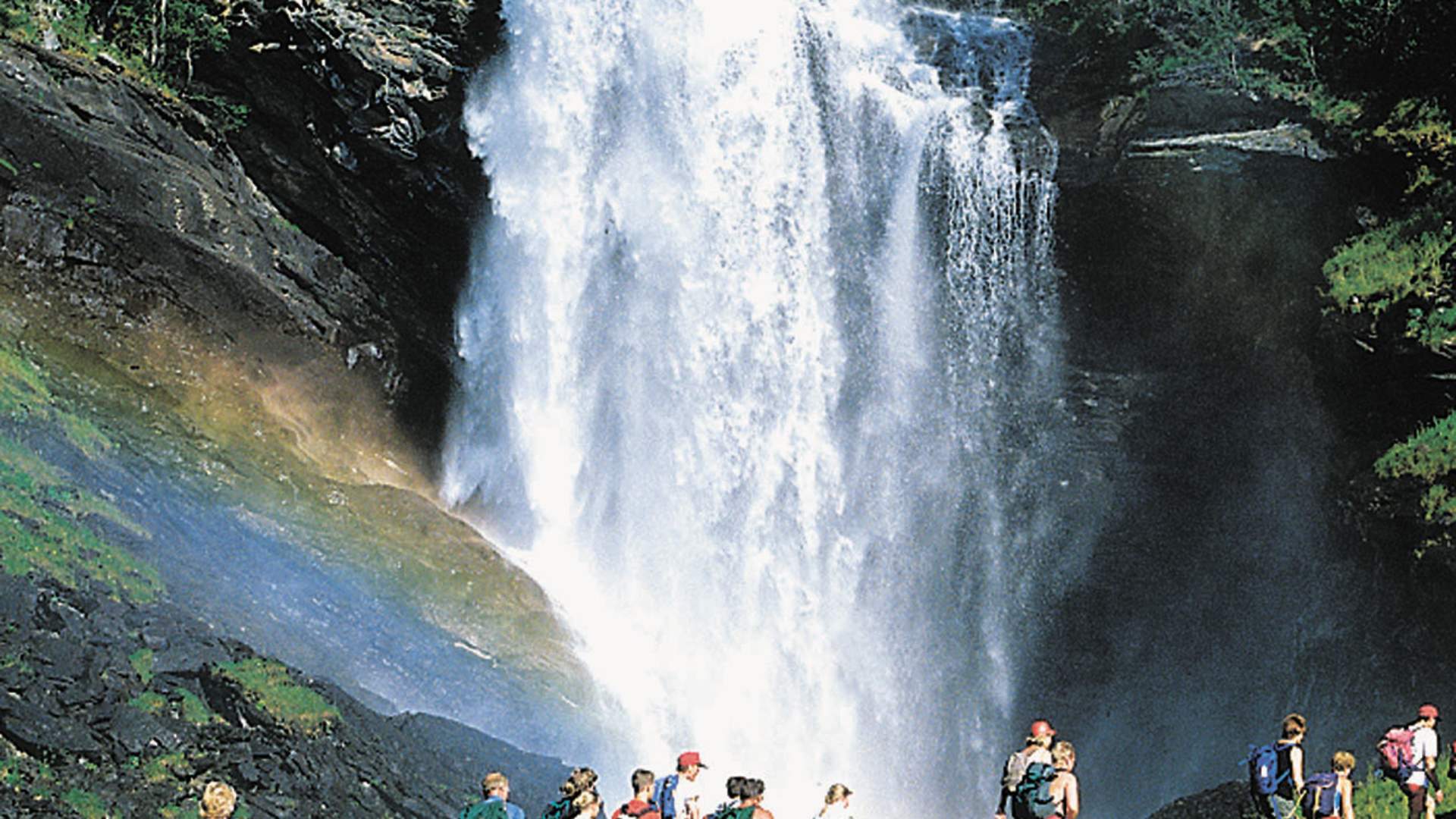 Drivandefossen waterfall is found in beautiful and lush Mørkridsdalen in Skjolden, only a 20-30 minutes walk from the road.
This is also the route to Åsetevatnet and the DNT-cabin at Fast.

In Skjolden follow the signs for Morkrid/Bollstad. Follow the road along the river for 6 kilometer. You already can see Drivandefossen at the left side, behind the river. Cross the bridge and follow the road for a few hundred meter until there is a small road to the left and a wooden sign Asetevatnet. Soon the road changes and becomes a dust road. After a few hundred meter you can go left again at a sign Asetevatnet. Now you have reached the parking.

At the trailhead there is a big information board the protected area you are in, Morkridsdalen, Breheimen national park. Behind the information board you see a path going up. The path is steep in the beginning and the path is well maintained. The walk is pleasant and you walk over the mountain through a forrest.
Last updated: 09/08/2023
Source: Visit Sognefjord AS
Your recently viewed pages