Experiencing snorkelling in crystal clear arctic waters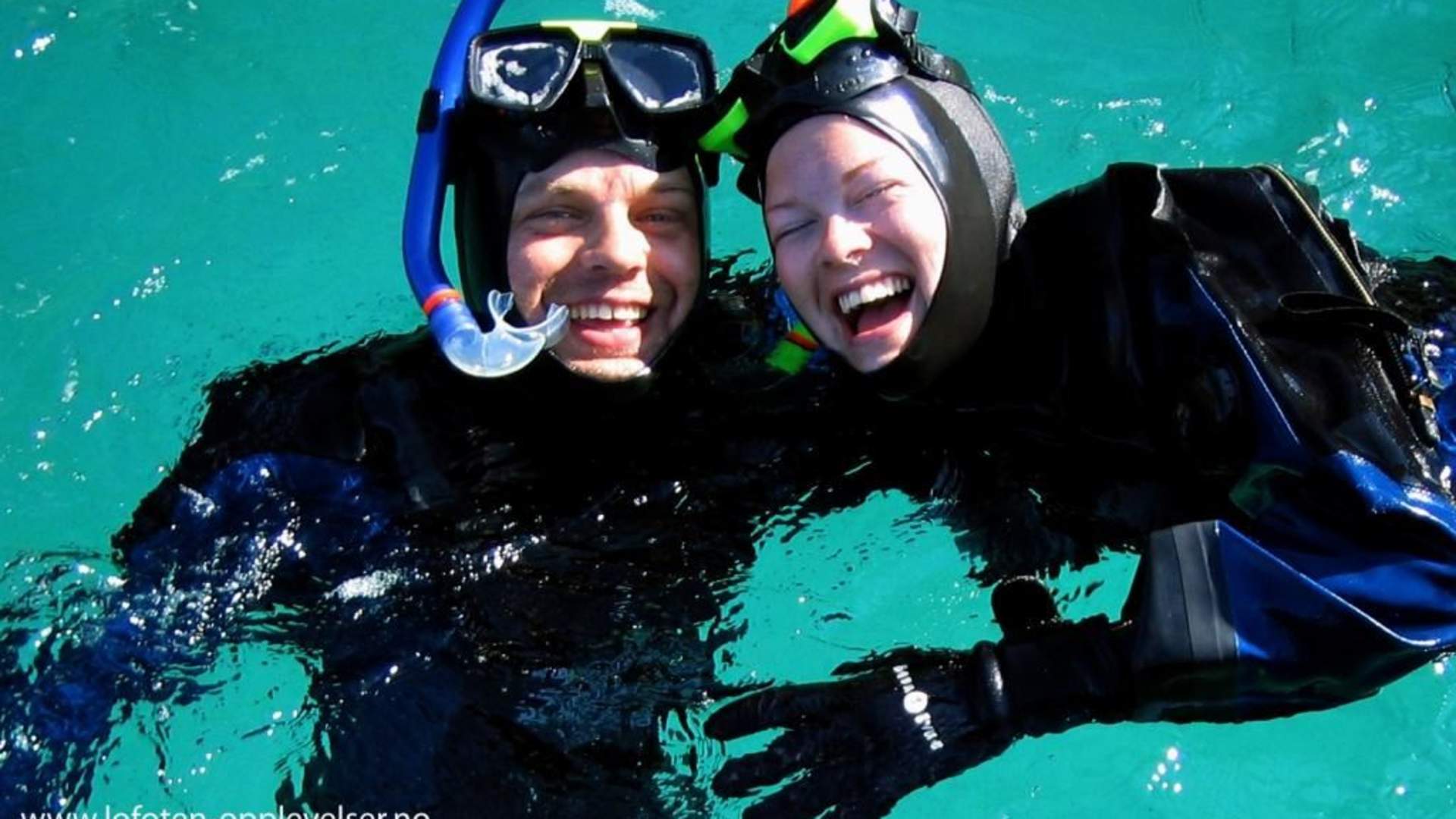 In the comfort of a dry suit you are taken out on the zodiacs to a couple of different locations around Henningsvær.
Experience the magnificent underwater life of Lofoten. The sun shines 24 hours a day, and you will have clear visibility for 20 metres in crystal clear water, ideal for snorkelling and diving. The water is filled with fish, sea anemones, crabs, and mackerel to mention a few. In fact, over a 100 different species of fish have been recorded in the waters around Lofoten. We will take you to the most beautiful places around Henningsvær on a trip that lasts around two hours. We provide you with professional equipment, but of course you can bring your own if you wish. Experiencing snorkelling in crystal clear arctic waters. Meet at our house in Henningsvær 11.00. We will provide you with the gear and give a short briefing before the trip. YOU NEED: Underwear (preferably woolen), or comfortable clothes and warm socks to wear under the dry suit. We recommend that you bring extra clothes in case you get wet. DURATION: 2 hours PRICE: NOK 1295,- and NOK 995,- for children under 12 years.
Last updated: 08/14/2023
Source: Destination Lofoten
Your recently viewed pages