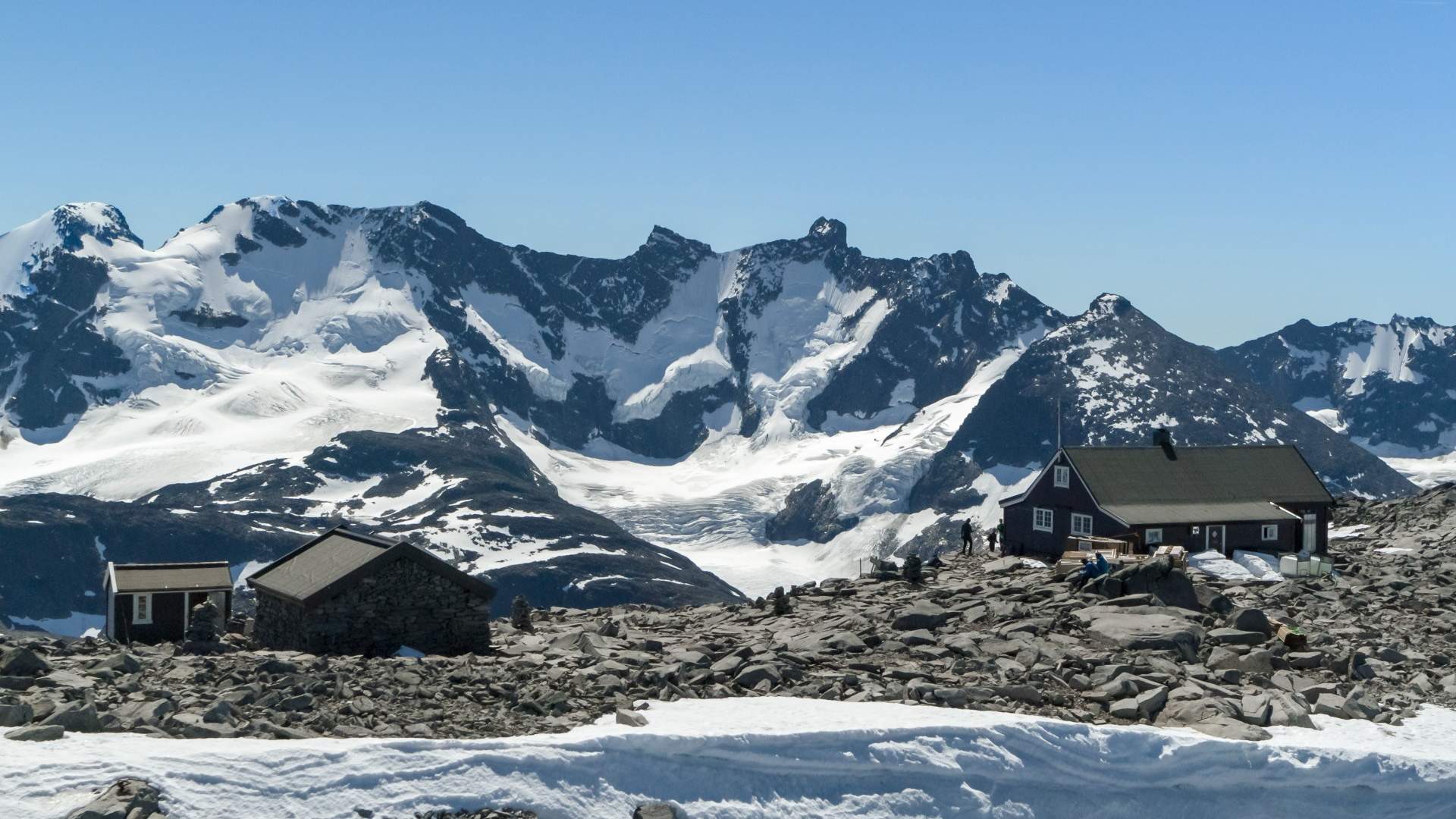 Fannaråkhytta is Norway's highest situated DNT cabin with accommodation and food service from the beginning of July to the beginning of September
Fannaråkhytta is Norway's highest tourist cabin, at 2068 masl. Here you can come from Skogadalsbøen, Sognefjellshytta, Krossbu and Turtagrø. From the cabin you can see Hurrungane's ridge, Smørstabbreen and Jostedalsbreen. Sunrise with Jotunheim peaks in a 360-degree view is a view you will never forget. We promise you a nature experience for life.
Water will always be a problem in a place like Fannaråken with quite far down to the groundwater. All water is meltwater or rainwater. It can therefore occur in dry years in the summer that we simply run out of water. In such cases, there is strict rationalization and guests must bring their own drinking water to the cabin. This will then be signposted on the surrounding cabins and paths.
Cabin operation of 2068 meters entails careful planning of what goods are to go up. If there is too little of one variety, it is necessary to carry it - because there is only one transport each year. In total, there were 12-14 lifts with provisions under the helicopter to get everything up.
Last updated: 09/08/2023
Source: Visit Sognefjord AS
Your recently viewed pages