Farmhouse - Knuts Hyttegrend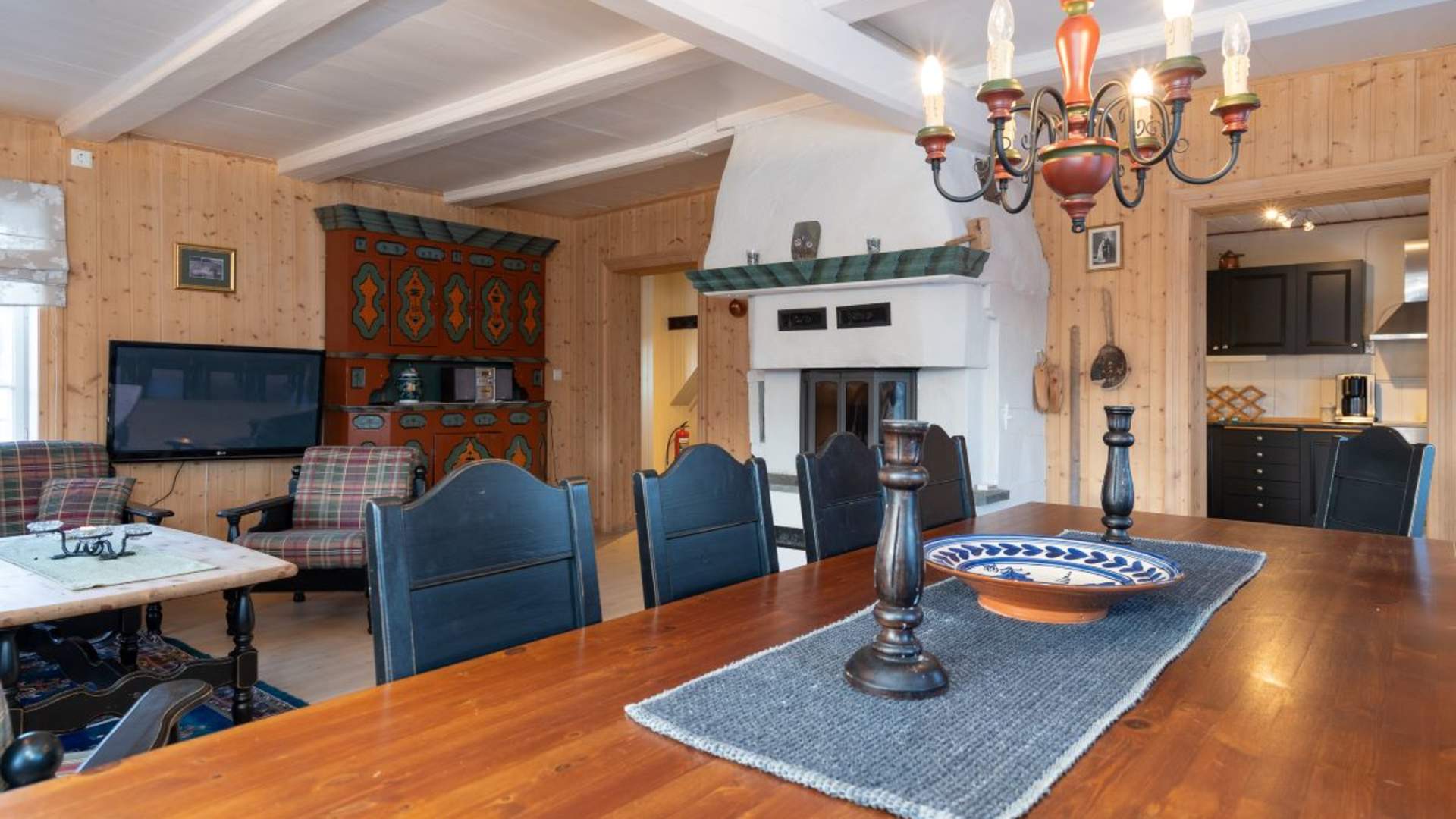 Within 15 km of Beitostølen Ski Resort, this converted farmhouse includes a fully equipped kitchen and 2 flat-screen TVs with cable channels. Guests enjoy panoramic views of Slettefjell Mountain and the Heggefjord.
Dale Gård has 5 bedrooms and 2 spacious living rooms with dining areas and TVs. There are 2 bathrooms and an extra toilet. A dishwasher and a washing machine add extra comfort.
Guests can relax and enjoy the views from the cottage's large garden. Ski storage and sauna facilities are also available.
Several hiking trails run close to Dale Gård, and the nearby lakes and rivers provide ideal opportunities for fishing. The 13th-century Hegge Stave Church is less than a 10-minute drive away.
Last updated: 06/30/2023
Source: Valdres Destinasjon
Your recently viewed pages