Fine Dining in Maku Restaurant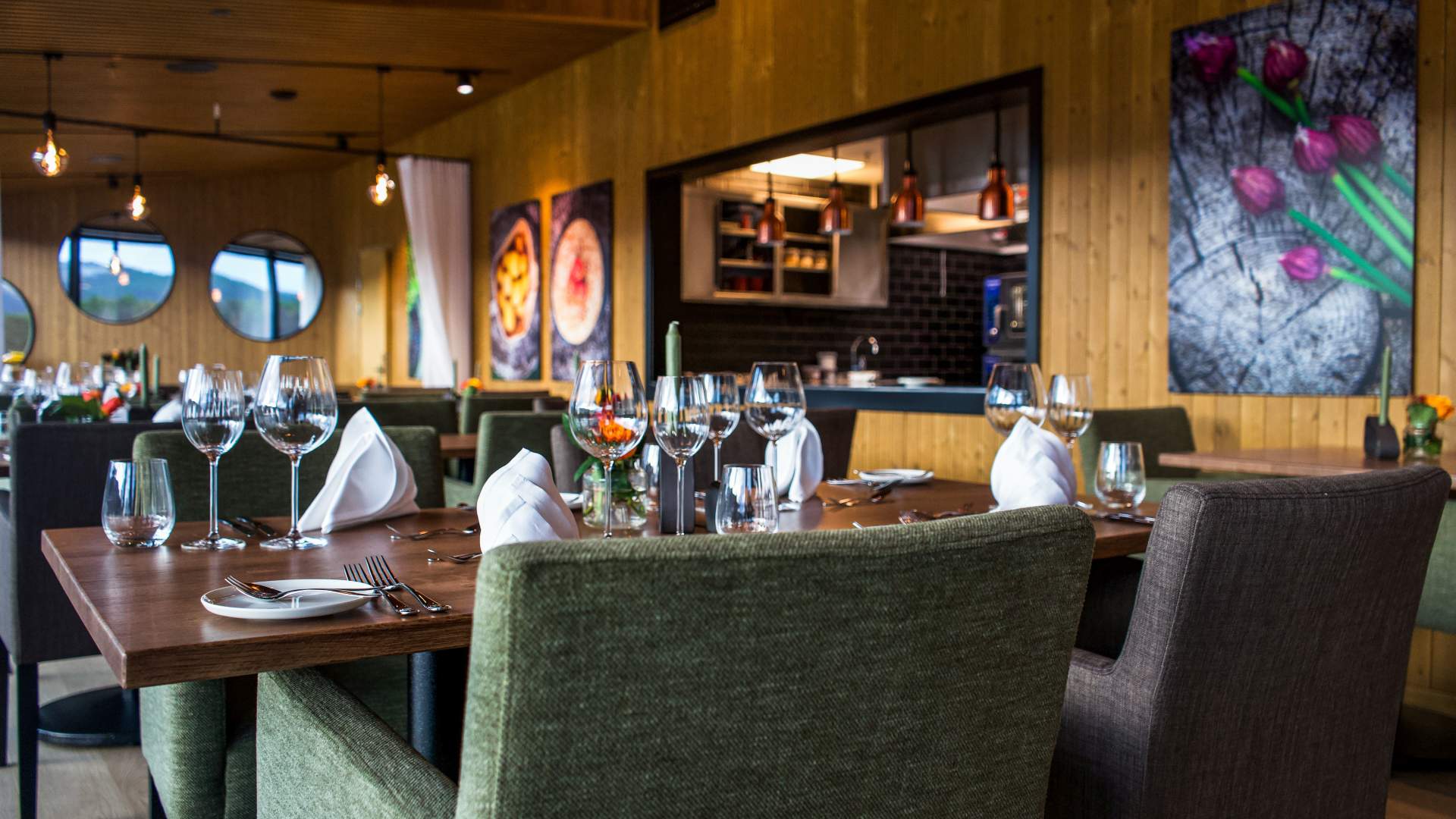 Sorrisniva is renowned for its culinary experience which is based upon locally sourced produce.
Our chefs create unique dishes using the best ingredients from Arctic Norway including reindeer and moose from the tundra, seafood from the Alta River and Norwegian sea, vegetables from local farms and berries picked in the local wilderness. Complement your food experience with a special wine from our extensive cellar. Situated in the Arctic Wilderness Lodge the Maku Restaurant offers a fantastic culinary experience whilst overlooking the Alta River and surrounding wilderness. Choose from a 3-course, 5-course, or 8-course menu.
Last updated: 08/14/2023
Source: Book Finnmark
Fine Dining in Maku Restaurant
Your recently viewed pages