Fjordstova Cafe, Skjolden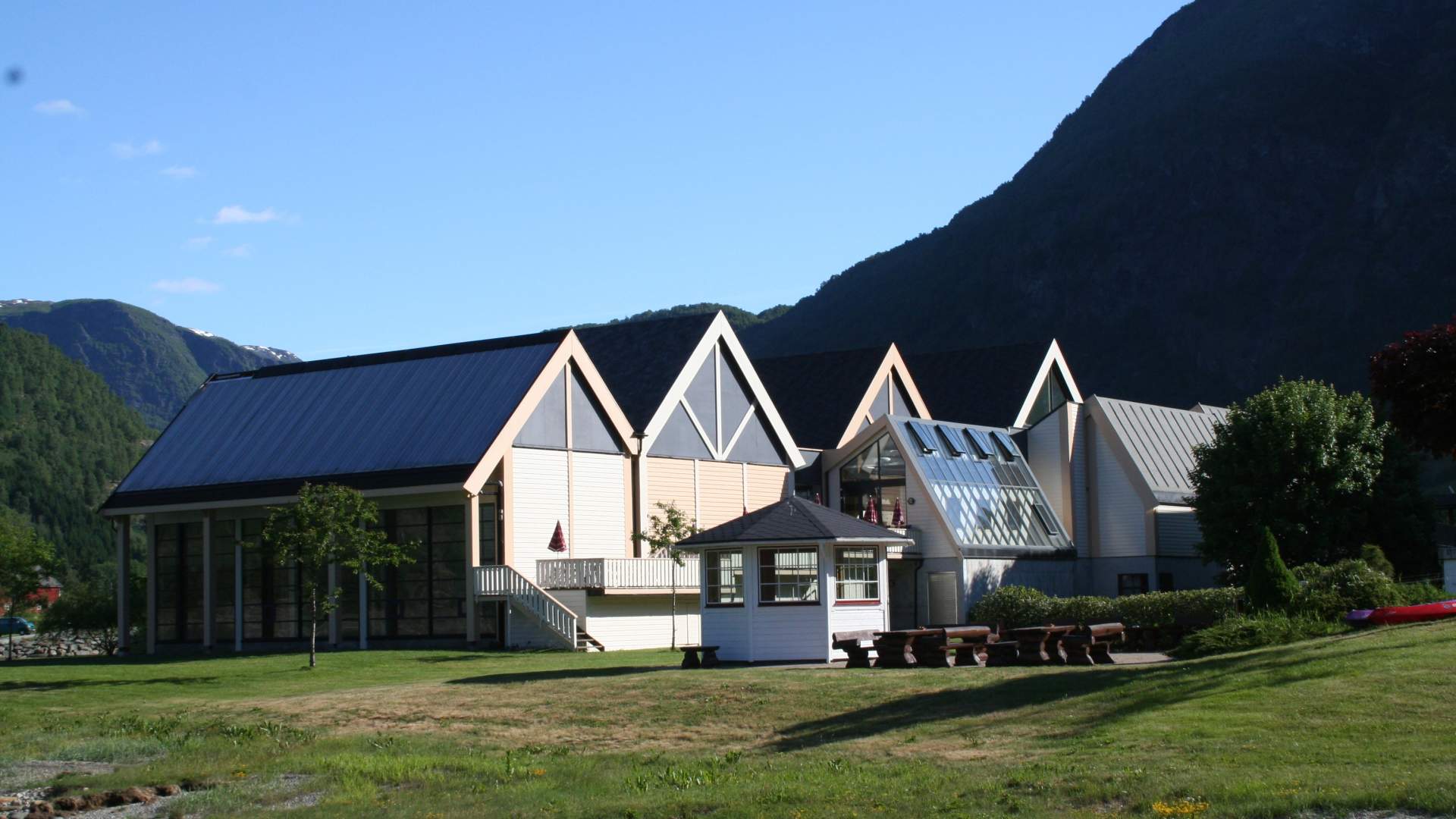 Fjordstova in Skjolden has a café and terrace with outdoor seating - What about deer burger, breaded cod, omelette or steak snacks in magnificent nature?
CAFÈ Open 20.6-31.8 daily
The Cafè offers lunch and dinner every day, as well as cakes, waffles, ice cream, soda water, chocolate and coffee/tea.
Open Tuesday and Friday (cafè 18.00 – 21.00) and Sunday (cafè and dinner 16.00 – 19.00) in winter time.
TOILETS - Free use of toilets,, toilet for disabled with facilities for babies.
CONFERENCE ROOMS: The rooms «Gamleposten», «Wittgenstein-room» og «Hemsen» can seat approx. 20 – 50 persons and can be hired. The Cafè has a capacity of approx. 150. Screen and projector available.
PARKING: Fjordstova offers free parking for everybody, near the entrance and down by the river.
Last updated: 06/20/2023
Source: Visit Sognefjord AS
Fjordstova Cafe, Skjolden
Your recently viewed pages