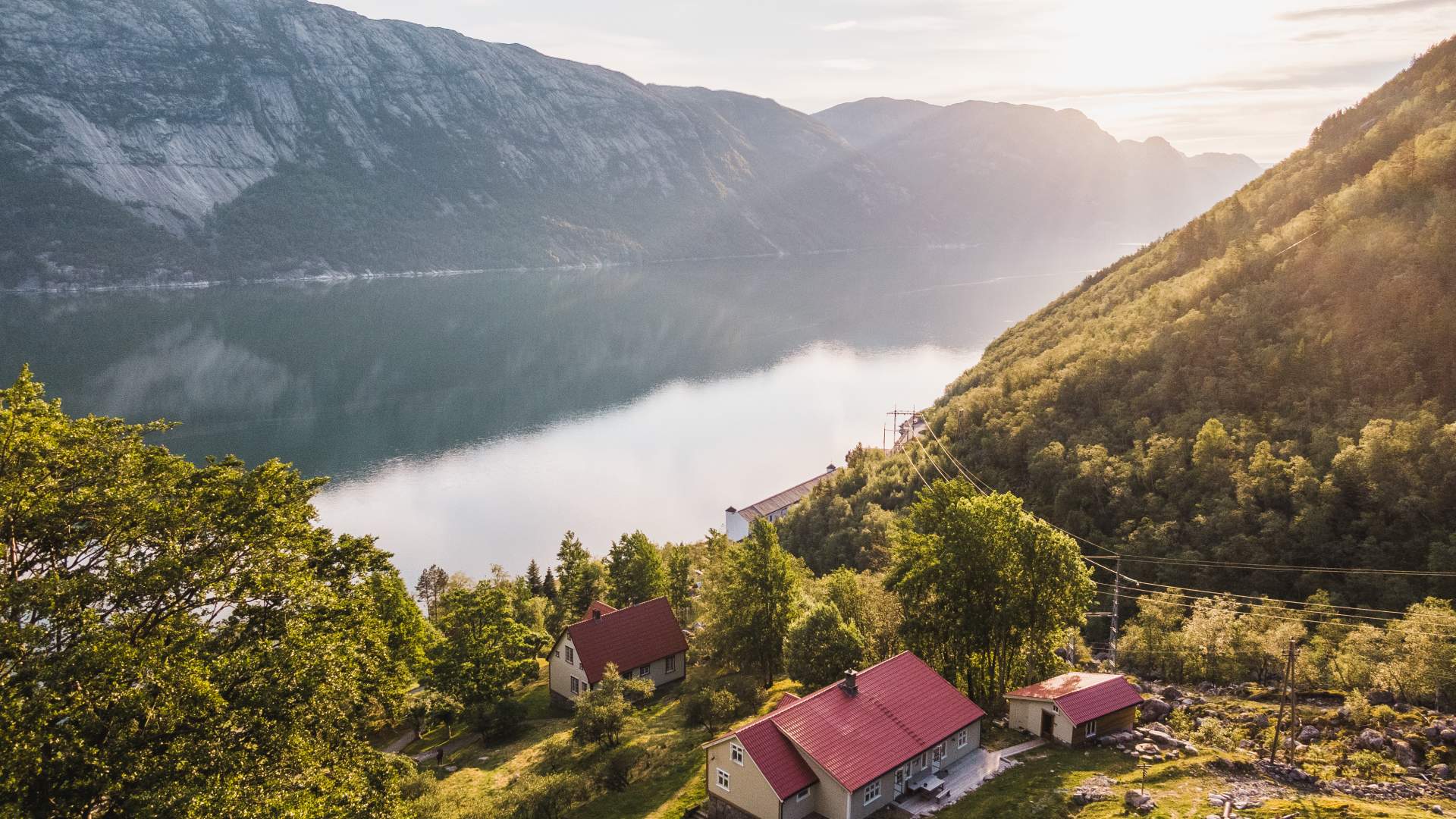 Flørli Turiststasjon is a charming and child-friendly tourist cabin in the remote village of Flørli, located halfway along the Lysefjord.
The charming tourist cabin Flørli Turiststasjon is just a ferry ride away and is especially suitable for families with children, including its own playroom.
The cabin is a great starting point for those who enjoy climbing stairs. When you're in Flørli, it's almost obligatory to test the world's longest wooden staircase with 4,444 steps leading up to Ternevatnet. If all the steps are too much for you, the Stavanger Turistforening has marked a one-hour circular route with approximately 700 steps. Along this route, you will also reach Flørli Turiststasjon, which is an open and unattended accommodation facility.
Flørli Turiststasjon is the oldest house in Flørlibygda. The house is located at the top of the settlement, at an elevation of approximately 50 meters. Follow the gravel road from the pier. The house has electricity.
During the summer, the old power station is open to the public, featuring exhibitions and concerts, among other things. There is also a café operating from there. It is possible to order breakfast at the café during the summer.
Flørli Turiststasjon is unattended, and there is no provision storage in the cabin. The cabin is equipped with everything you need for cooking and staying: kitchen utensils, tableware, and bed linens. There is electricity and water in the cabin, and it has a stove and a refrigerator with a freezer. There is a crib and a high chair in the cabin, as well as a separate playroom for children on the second floor.
Service level: Unattended Number of beds: 32 beds Opening hours: Year-round Key: Unlocked The cabin must be booked in advance.
As a member of Stavanger Turistforening, you receive approximately 30% discount on cabin rentals.
Last updated: 09/11/2023
Source: Reisemål Ryfylke
Your recently viewed pages