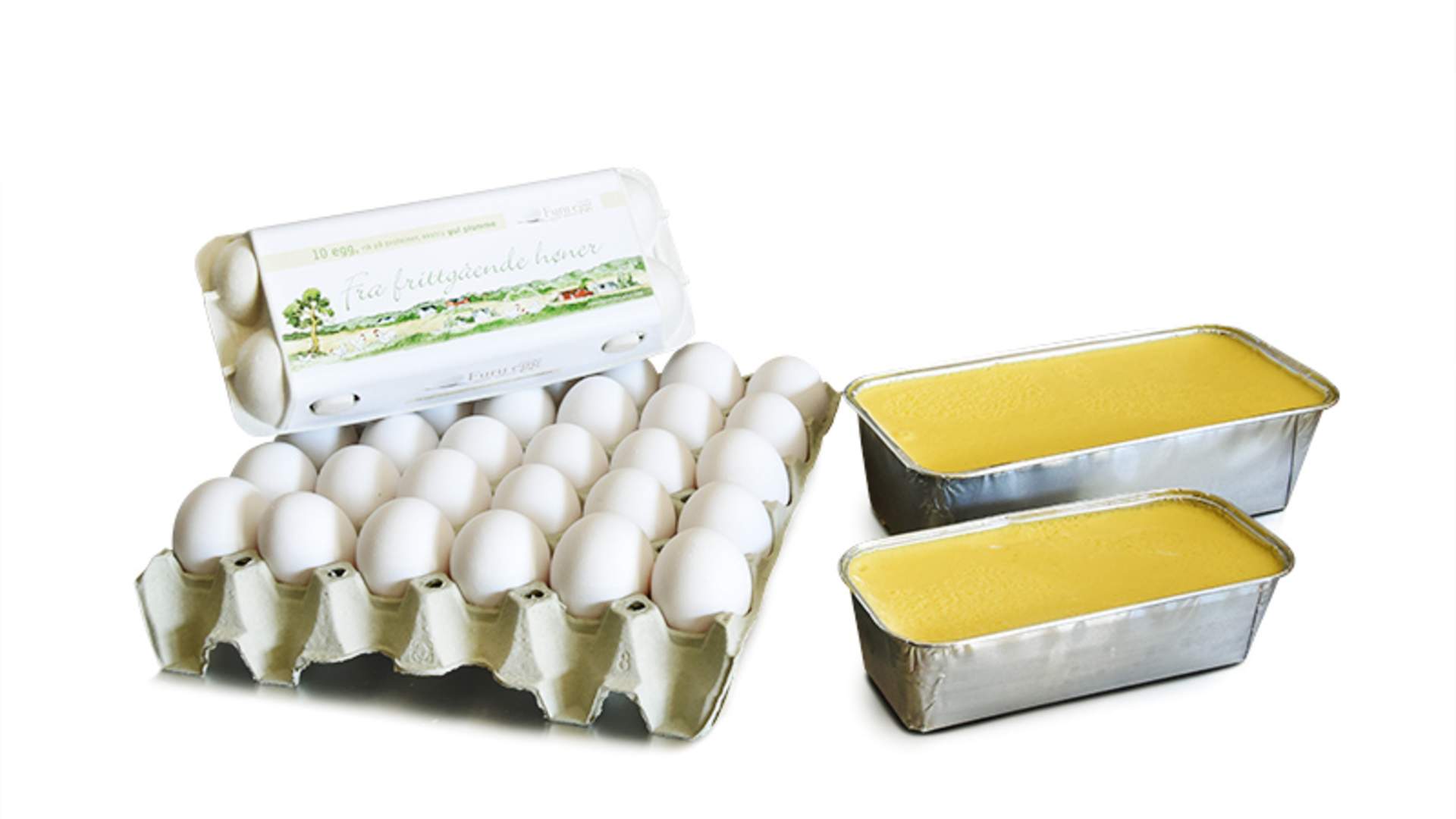 Furu egg is a farm shop located in the countryside close to the center of Sandefjord. There is also the rental of function rooms and a very special concert and dinner concept.
Farm shop and hen house
Here you will find fresh eggs straight from the farm and a selection of quality products from local producers. Head to Furu egg and experience the authentic rural atmosphere.
Eggs from free range and happy hens
Eggs are Furu eggs' specialty, and they produce day-fresh eggs from free-range hens. Furu egg take care of the hens with great care and ensure that they have a healthy and happy life, resulting in high quality eggs that are both tasty and healthy. You can buy eggs in trays of 30 eggs or in packs of 10.
Furu eggs Homemade Caramel Pudding
Furu Egg is particularly proud of its caramel pudding, which has become a local favorite. Their secret recipe has been perfected over many years, and only the best ingredients are used to make each pudding. They offer caramel puddings in both large and small forms, also lactose free. It is recommended to book in advance, especially towards holidays.

Local producers
In addition to their own products, there is a large selection of other local producers. Honey from local beekeepers, homemade jam, potatoes, applesauce and honey from local producers and the highest quality veal from Aasnæs Gård in Sande and other exciting products.
Last updated: 07/04/2023
Source: Visit Vestfold
Your recently viewed pages