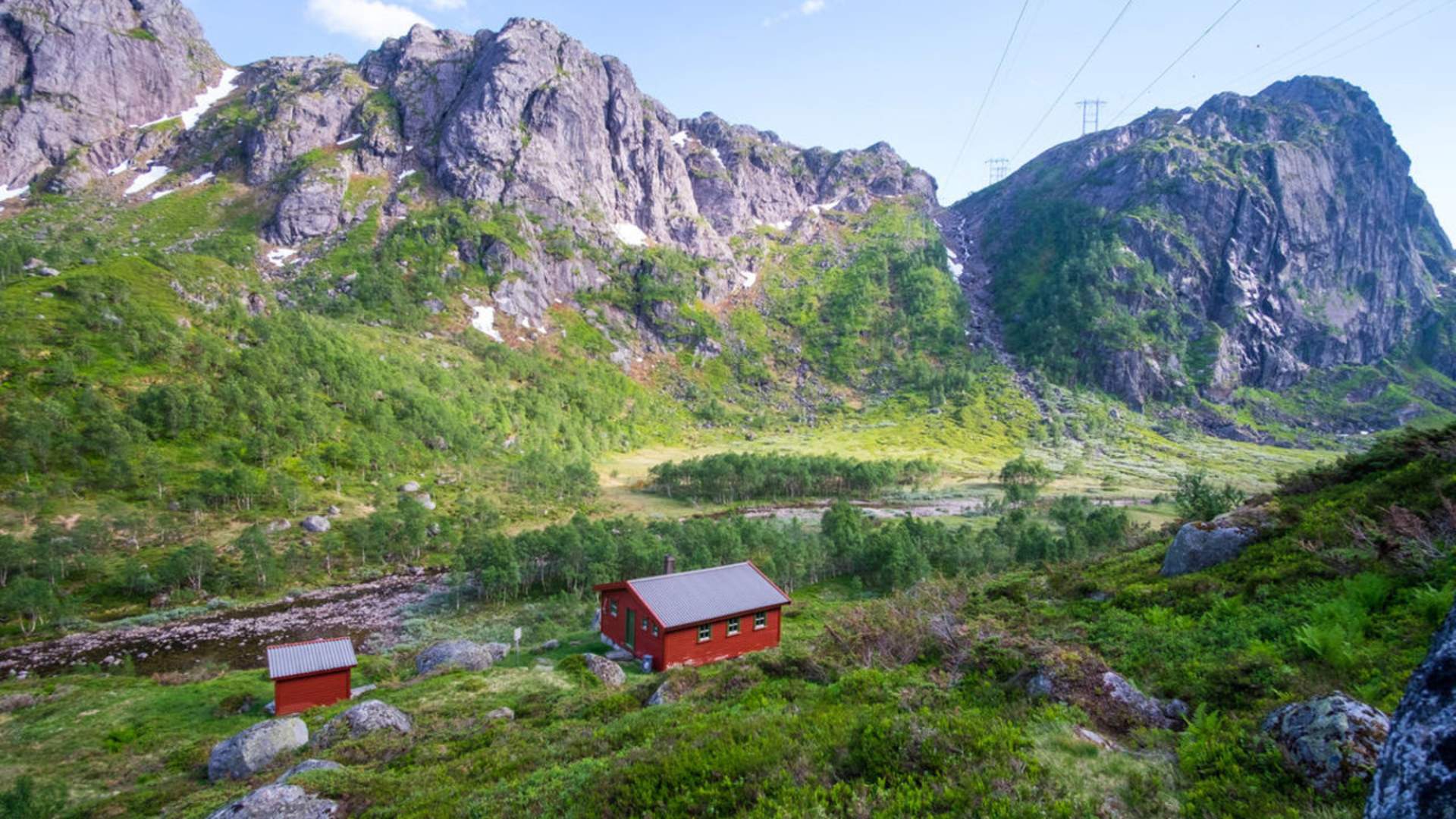 The tourist cabin Grasdalen is centrally located in the Hjelmeland mountains of Ryfylke, and serves as a nice midway stop between Stakken and Melands Grønahei.
The cabin in Grasdalen is situated in an area marked by hydroelectric development, with dried-up streams, lakes, and power lines passing nearby.
Despite this, Grasdalen is very peaceful and idyllic, nestled between tall mountains. It functions well as a midway stop to shorten the distance between Stakken, Melands Grønahei, Eidavatn, and Nilsebu.
The area usually offers an abundance of blueberries, and the nearest fishing lake is Bjørndalsvatnet, located just northwest of the cabin. A fishing permit is required to fish there.
Grasdalen is an unmanned cabin and therefore lacks food storage. It has 3 bedrooms and a loft.
Last updated: 09/11/2023
Source: Reisemål Ryfylke
Your recently viewed pages