Guided hike to Mt.Skredfjellet - Fjærland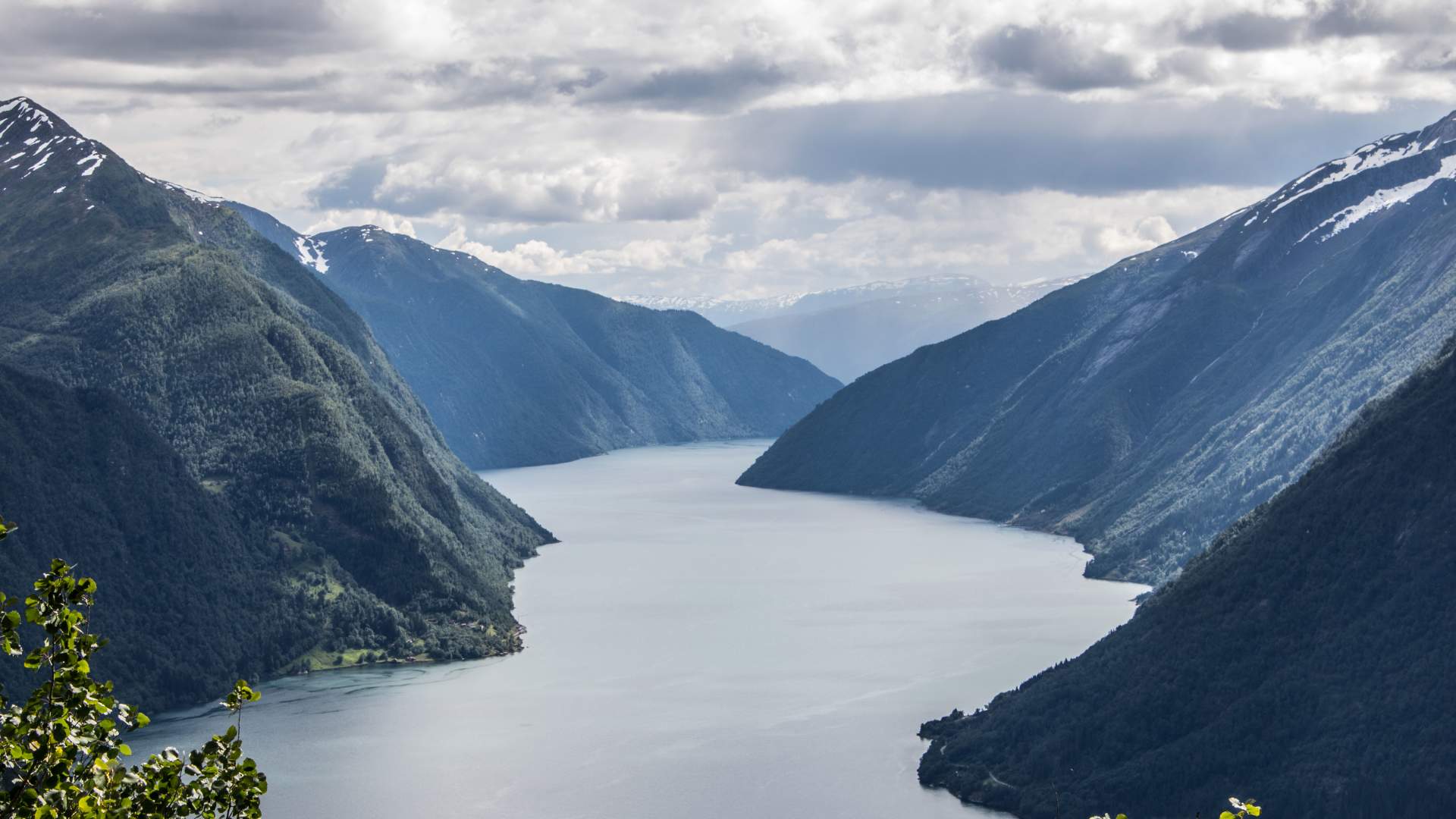 Hiking to spectacular views!
Mt. Skredfjellet offers a fjord view unlike no other.
We hike hidden paths made by local sheep on a fjord mountain ridge. The rewarding views cannot be explained. 
This walk goes through open meadows, through a lush forest which is partly steep but not difficult and you may be rewarded with spectacular views to fjord and glaciers. As we rise from the forest we enter a mountain ridge which we follow to the top at 1030 m.a.s.l. before we head down into a mountain valley and back to the starting point.
Duration: 6-7 hours
Distance: 10 km
Ascension: 860 m
Season: June-September
Difficulty level: Medium to hard. Medium for people who are used to hiking in mountain terrain. Hard for people who are not used to hiking in mountain terrain.
Equipment you have to bring: mountaineering or good solid boots, gloves, hat, sun glasses, sunscreen, drinking water, food, snack, wind/water-proof jacket/pants, a backpack for all your gear. Dress up to feel comfortable in the mountain and pay attention to the weather forecast. 
Important: You should have insurance that covers hiking in the mountain. The guide have all rights to cancel any activity due to difficult conditions concerning the weather or terrain, and/or lack of proper equipment and/or skills of the participants to accomplish the activity.
Price 500,- NOK
(minimum 5 people or minimum price 2500,-)
Last updated: 06/20/2023
Source: Visit Sognefjord AS
Guided hike to Mt.Skredfjellet - Fjærland
Your recently viewed pages