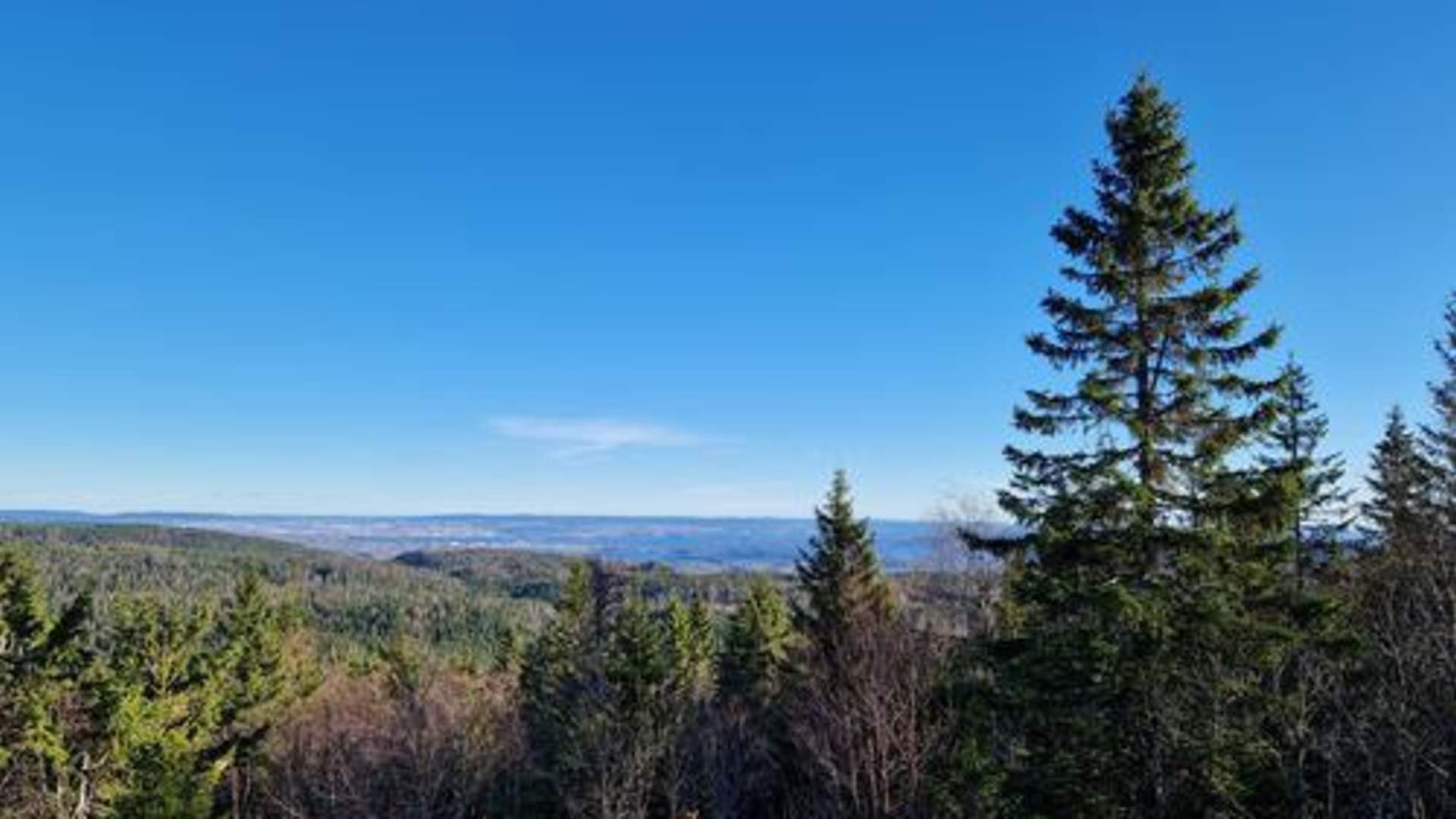 Haveråsen in Asker is a peak in Vestmarka, north of Sandungen, 439 m above sea level.
Haveråsen is a great hiking destination in Vestmarka in Asker & Bærum.
The tour starts at the Vestmarksetra car park. Pass the barrier at the bottom of the car park and turn left at the start of the ski slopes. Keep to the left when the trail paths divide, and follow the signs for Furuholmen (1.4 km).
The path is wide and marked all the way there. A slightly longer section at the start can be wet, but there are quite a few logs to walk on. After crossing a road, continue on the path to the left for the last 200 meters to the Furuholmen farm hut. Follow the road a little past the houses, before you soon turn off onto a path to the right. Here is the blue sign towards Haveråsen. Shortly after, you cross a new road, and follow a slightly narrower, blue-marked path to the right into the forest. From here all the way to the top is blue marked. It is a fairly gentle climb at the start, and after approx. After 1.5 km you come to an open space called Persbonn - where there is also a red cabin. Just under a kilometer from here, the climb starts, and it is quite steep for the last 800 meters up to the top.
Once up on Haveråsen 437 meters above sea level, you will find a great view of Oslo, the fjord and Vestmarka. It's nice to rest here.
The return trip can go the same way you came, or you can choose to make a round trip. In that case, continue over the top and continue down the blue-marked path. After about 1.3 km you come down to a dirt road. Here you also have a good view of the Great Sandungen. Follow the road slightly to the left, and continue left at the crossroads by a red house. The gravel road eventually turns into an asphalt road, which you follow back to Furuholmen. In total, this stretch on the road is 3 km, and it is also great for cycling. At Furuholmen, you follow the same path back to the car park as you came earlier. In total, the round trip is 10.5 km.
Good trip!
Last updated: 07/05/2023
Source: Visit Greater Oslo
Your recently viewed pages