Hike across Hornsberget in Søndre Land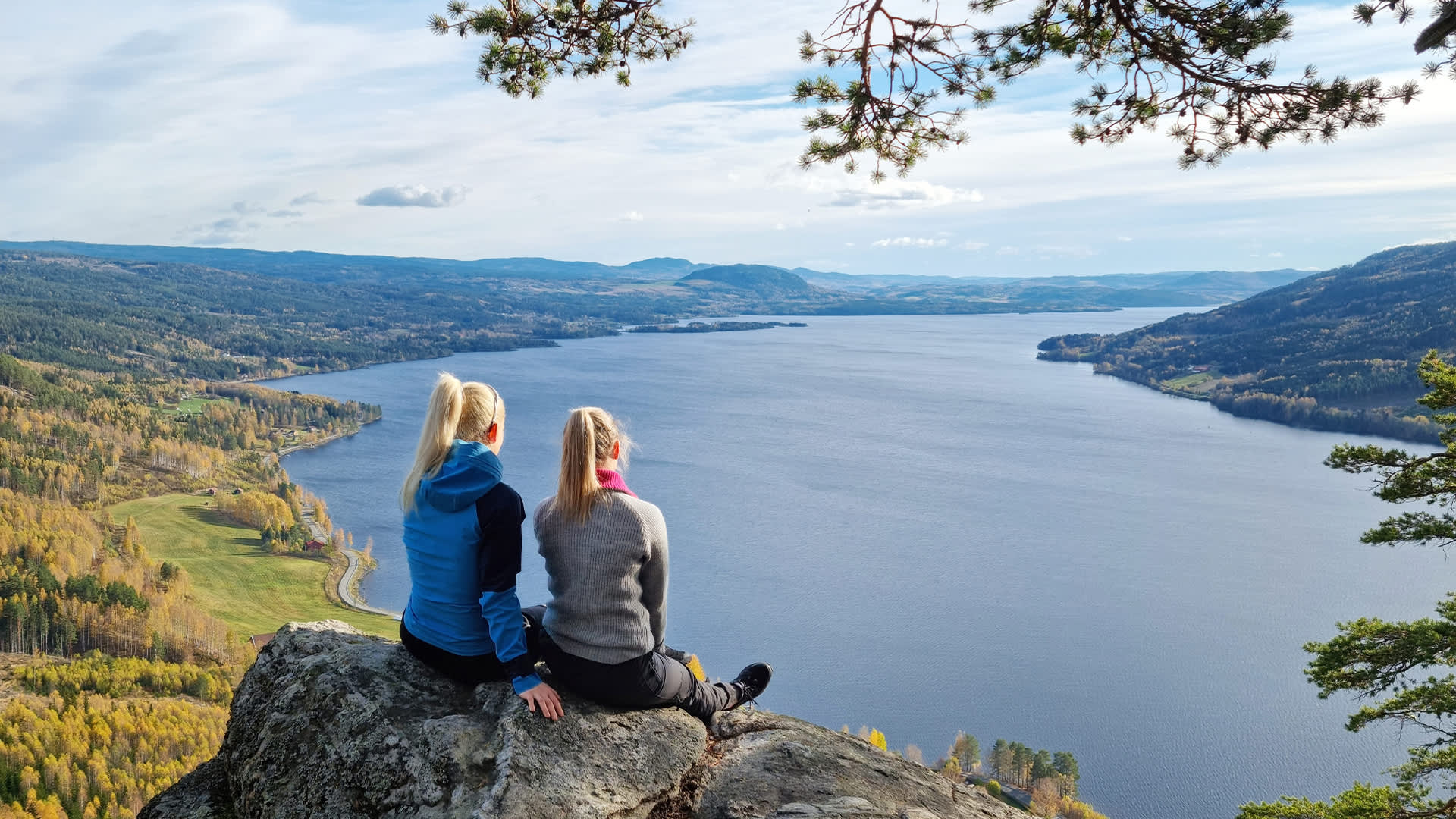 Enjoy the view from Hornsberget
Drive along road 34 towards Grime. Turn towards Hornslien by the road barrier in Enger keep driving for about 4 kilometres on Hornslivegen where you will find a turning and parking spot.

The path starts by going over Hornskleiva that stretches from Land to Hadeland with a magnificent view of lake Randsfjorden and several cultural memorials.

Follow the path up towards Hornsberget and then down Gamlekløyva which is one of the original "Kongeveiene" (The regal roads) from the start of the 18th century, please mind the steep terrain. Keep going along Gamle Bergenske Hovedvei past another great viewpoint and Horn farm, back to your starting point.
Map and practical details
- See or download the trip as a .PDF with a map
- Download a GPX-file for the trip

- Difficulty: Medium
- Length: 3,2 kilometres
- Duration: About 1 hour
- Season: April - November

Want to know more?
This trip was originally published on ut.no by Søndre Land municipality.
- Check out the original description
- Søndre Land municipality's contact details and digital channels
Last updated: 10/14/2022
Source: Visit Innlandet
Hike across Hornsberget in Søndre Land
Your recently viewed pages