Hiking to Myrhønna - Jostedal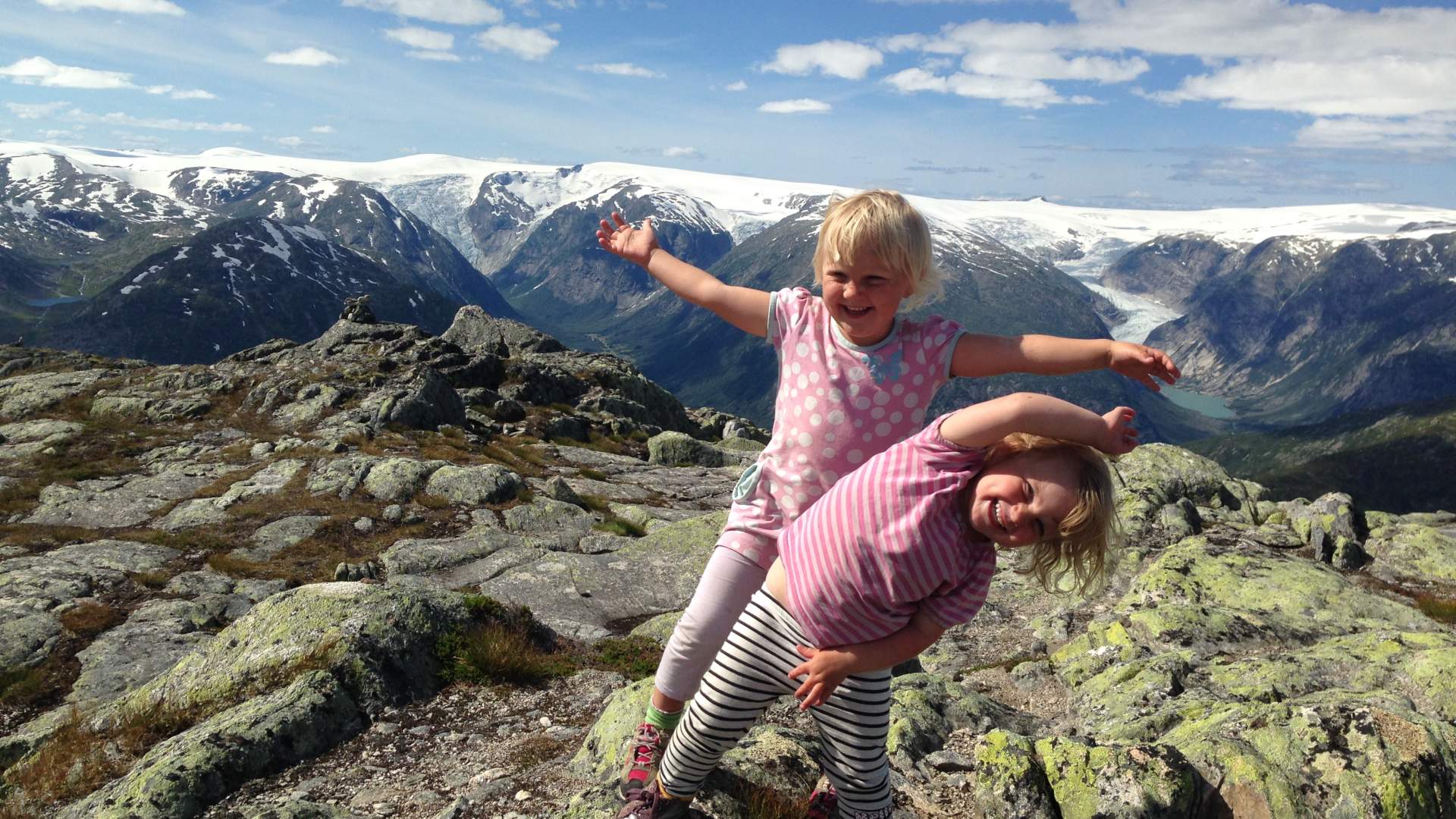 Myrhorn is a cream peak in Jostedalen / Breheimen National Park - Has a great history in Norwegian painting, the motif hangs on the wall in the Bird Room at the Castle
The most distinctive mountain in Jostedalen is a signature mountain for both locals and artists. From the top you see both Jotunheimen and Jostedalsbreen. Hight difference: 440 m.

Grading: Demanding

Length: 5.4 km

Duration: 3 hours

Season: June - September

From the car park at about 1100 masl, Myrhønna lies to the northwest at just over 1500 masl. A bit steep some places, but well marked path. Walk in heather and bog towards the gorge in the north-northeast, The man calls this gorge. From the gorge you follow along the ridge to the west, first a little steep, then a little up and down, before you reach the summit which gives a unique view of Jostedalen. There may be snow on the top well into July. Be careful not to go too far out on snowdrifts that hang out on the north side.

How do you get there?

From road 604, drive towards Espe 4 km south of Gjerde. Turn right on a paved toll road 400 meters past the school and community center. Follow this mountain road all the way up over the forest border to Vanndalsvatnet and park here.
Last updated: 09/08/2023
Source: Visit Sognefjord AS
Hiking to Myrhønna - Jostedal
Your recently viewed pages