JOSEFIN WINTHER ROOFTOP CONCERT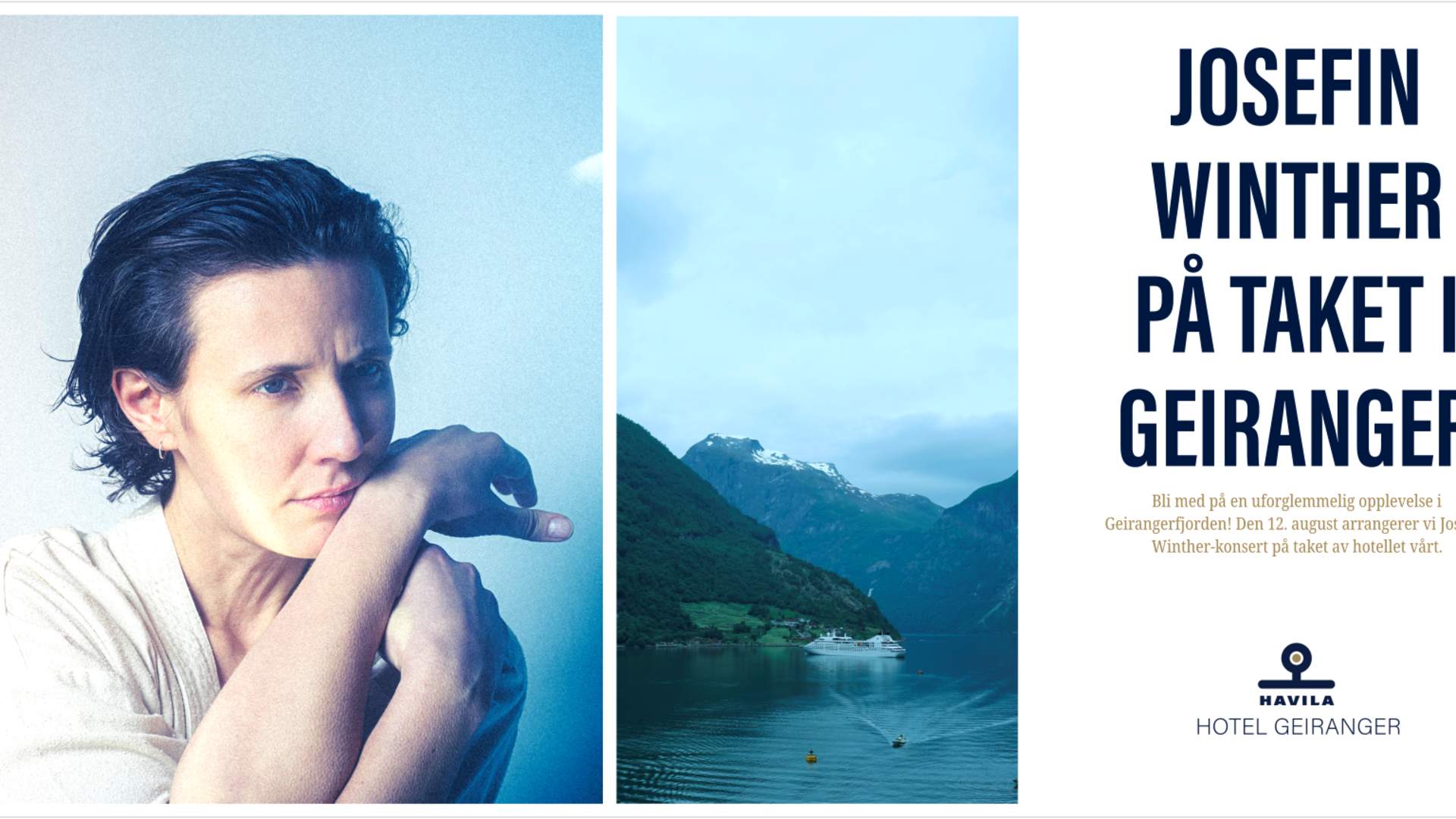 Concierto de Josefin Winther con vistas al fiordo Geiranger. ¡Únase a nosotros para una experiencia inolvidable en el fiordo Geiranger!
Josefin Winther tours with the two very experienced musicians Ronny Yttrehus (guitar) and Reidar Frugård Opdal (keys), and together they have developed a sound that is experienced as big and full, a joy of playing and spontaneity.
Josefin Winther is a Norwegian artist and songwriter born and raised in Bergen. She has released seven critically acclaimed albums, and played hundreds of shows in Northern Europe. The critics have compared her music to the likes of PJ Harvey and Patti Smith.
After having released music with English lyrics for over a decade, she made her debut in her native tongue, releasing the "[Uendelig lys. Uendelig mørke.]" in 2019. This album was also her first as producer. Both the album and the video has received critical acclaim. Since then she released three EPs and albums in the following years. The single "Fint å se deg her" was one of the top songs on Norwegian radio in 2020. Her latest album was released spring 2023, and is titled "If I were you".
​Her songs have been playlisted on Norwegian national radio channels, and she has participated in several popular TV shows. She has also made her mark as a songwriter for other artists on Eurovision. In 2014 "Silent Storm" performed by her cousin Carl Espen won the Norwegian final, and came 8th in the international Eurovision final.
Winther plays both as a solo act and with musicians, and is featured on events in Norway and Europe continuously.
Last updated: 09/07/2023
Source: Ålesund & Sunnmøre
Your recently viewed pages