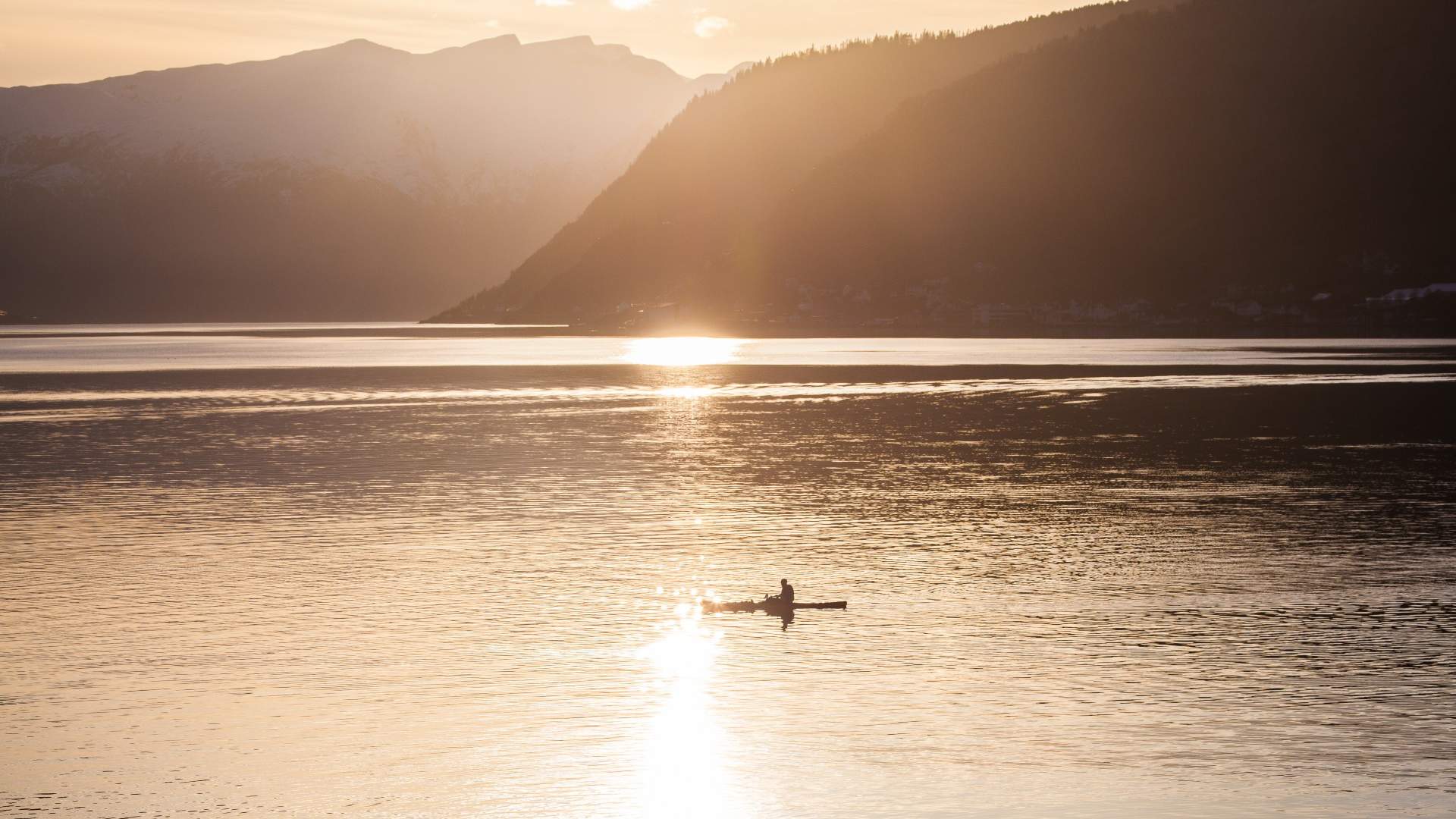 Villa Solvorn in the fjord village of Solvorn rents out both single and double kayaks where you can explore the Lustrafjord on your own.
In the center of Solvorn is Villa Solvorn, which is a family-run guest house with single rooms, double rooms, a common living room and a garden with seating.

Villa Solvorn is a short distance from the green Lustrafjord, which is a fjord arm of the Sognefjord. You can rent single or double kayaks with oars and life jackets. You can get safety information from Villa Solvorn.

See the surroundings gliding past in slow motion, hear the trickling water, and feel the feeling of being at one with nature; Bring your camera!

Price: 400 NOK per person for 4 hours. 

Villa Solvorn has 1 double and 4 single kayak for rental. 

For the best kayak experiense you have to bring:

Camera, mobile, sunglasses, food and drink. Bring extra clothes just in case you need to change. Remember to put this in bags as it can get wet.

Think about safety when you are at sea. Be respectful of the weather and use a life jacket. Be rested, sober and considerate - and remember that safety, the environment and well-being for everyone is a shared responsibility.
Last updated: 09/08/2023
Source: Visit Sognefjord AS
Your recently viewed pages