Kvamsøy Church, Balestrand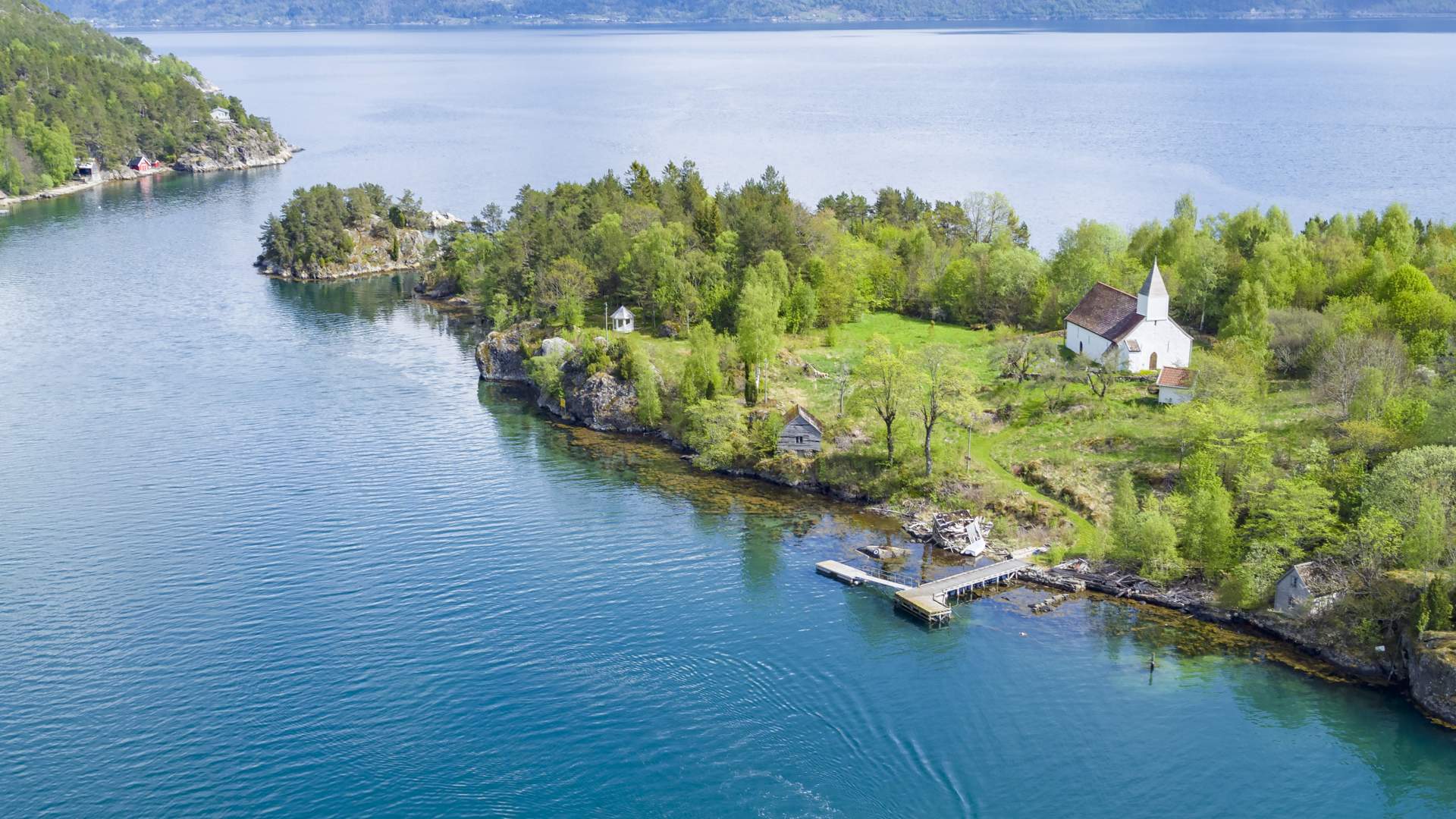 The church is located on Kvamsøy in Balestrand municipality in Sogn og Fjordane. The church is the youngest of the seven stone churches in the county.
Kvamsøy church (Kvamsøy church) is a long stone church built around 1280–1300. The church has 210 seats, and is organizationally part of the Sæle parish. Kvamsøy is located in Balestrand in the Sognefjord, and is considered the smallest island in the world with its own church. The island has a place in history that where King Sverre lay with his fleet before meeting King Magnus Erlingson at the Battle of Fimreite in 1184.
Last updated: 06/20/2023
Source: Visit Sognefjord AS
Kvamsøy Church, Balestrand
Your recently viewed pages