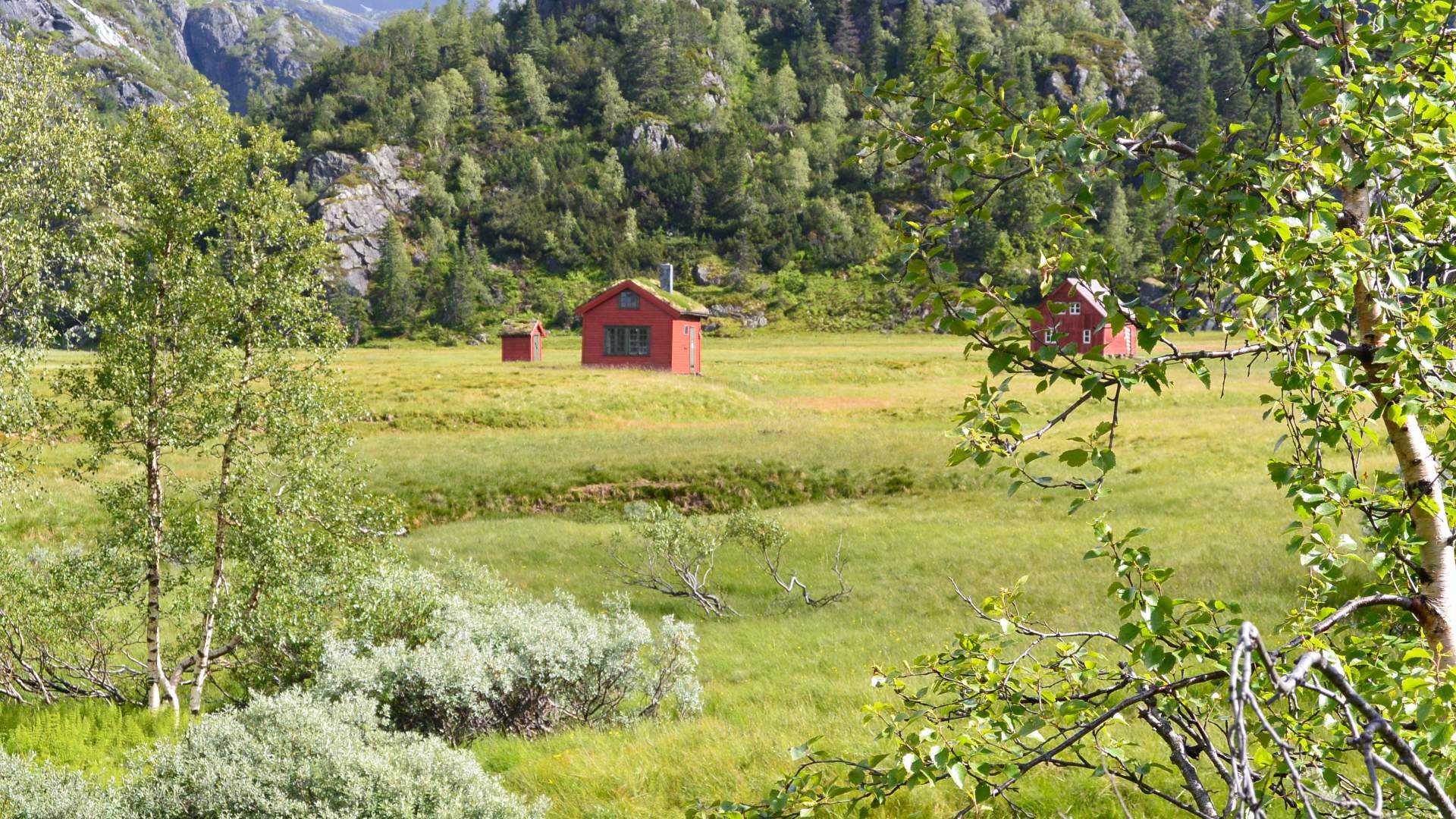 Kvanndalen is an enchanting little cabin full of charm on a beautiful stølsvoll in Suldal, Ryfylke.
Kvanndalen is Stavanger Turistforening's second oldest cabin, built in 1898. The cabin is small and simple, yet full of charm. Kvanndalen was previously considered Suldal's best seterdal, and the mountain pastures (støler) were located closely on both sides of the watercourse. The valley is exceptionally lush, with Kvanndalselva winding in gentle curves and narrow rapids throughout the entire valley. The river tempts visitors with opportunities for both bathing and fishing.
It's only a 1-2 hour walk from Kvanndalsdammen to reach the cabin. If you want to explore the entire Kvanndalen, you should start from Haukeliseter. The trip takes about nine hours through magnificent nature, but remember that the trail ascends to an altitude of 1200 meters above sea level.

The cabin is unstaffed and does not have a food supply. In total, the cabin has 12 sleeping spots. There are 2 bunk beds in the living room and 8 additional mattresses in the loft available for use.
Last updated: 09/11/2023
Source: Reisemål Ryfylke
Your recently viewed pages