Marifjøra - Oppheimshaugen - Molden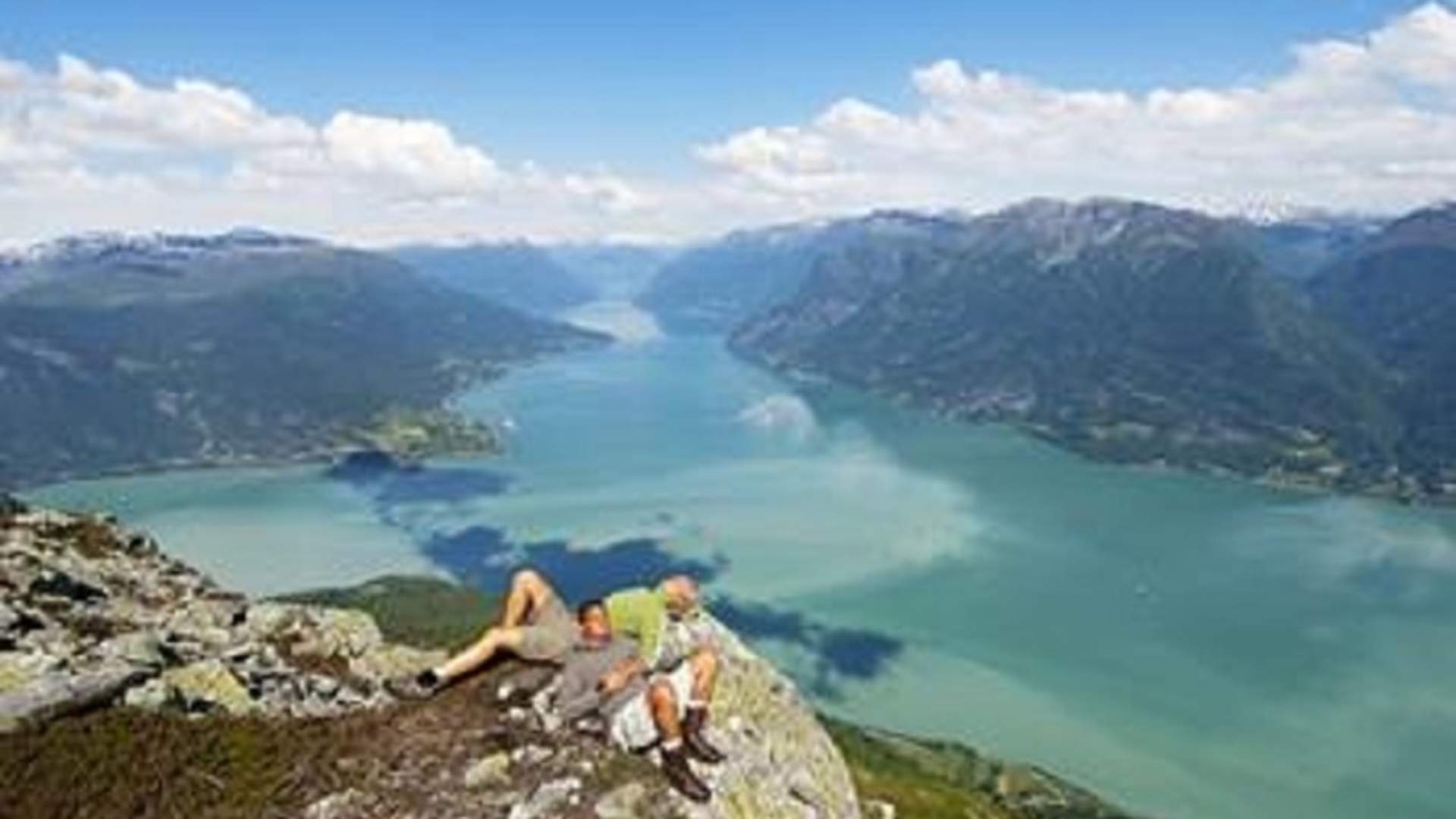 From the top of Molden, you can enjoy breathtaking views of the fjords.      
The trail starts on a tractor road/gravel road, and after 1,5 km it ascends steeply up into the forest to Steinkveane, where there are tables and benches if you want to take a break. The trail then passes through varied woodland terrain to the abandoned summer pasture farm Svolsete, where there are also tables and benches. After Svolsete, the trail continues in mountain terrain with some steep parts up to the top at 1118 meters above sea level.
Take time to walk around the top of the mountain so you can enjoy the views in all directions.
To the north, you can see Luster's municipal centre Gaupne, with Jostedal Glacier and the characteristic mountain Hesten in the background. To the east, you can see the walking/skiing area Engjadalen, the fields at Nes and the Lustrafjord/Sognefjord. Skjolden, Hurrungane and Jotunheimen National Park, where the highest mountains in Norway are to be found, are furthest inland. To the south, you can see down the fjord to Urnes, where Norway's oldest stave church is situated (included on UNESCO's World Heritage List), and on to Store Haugmelen mountain and Hafslovatnet lake.
Last updated: 06/20/2023
Source: Visit Sognefjord AS
Marifjøra - Oppheimshaugen - Molden
Your recently viewed pages