Midnight sun in The Narvik Region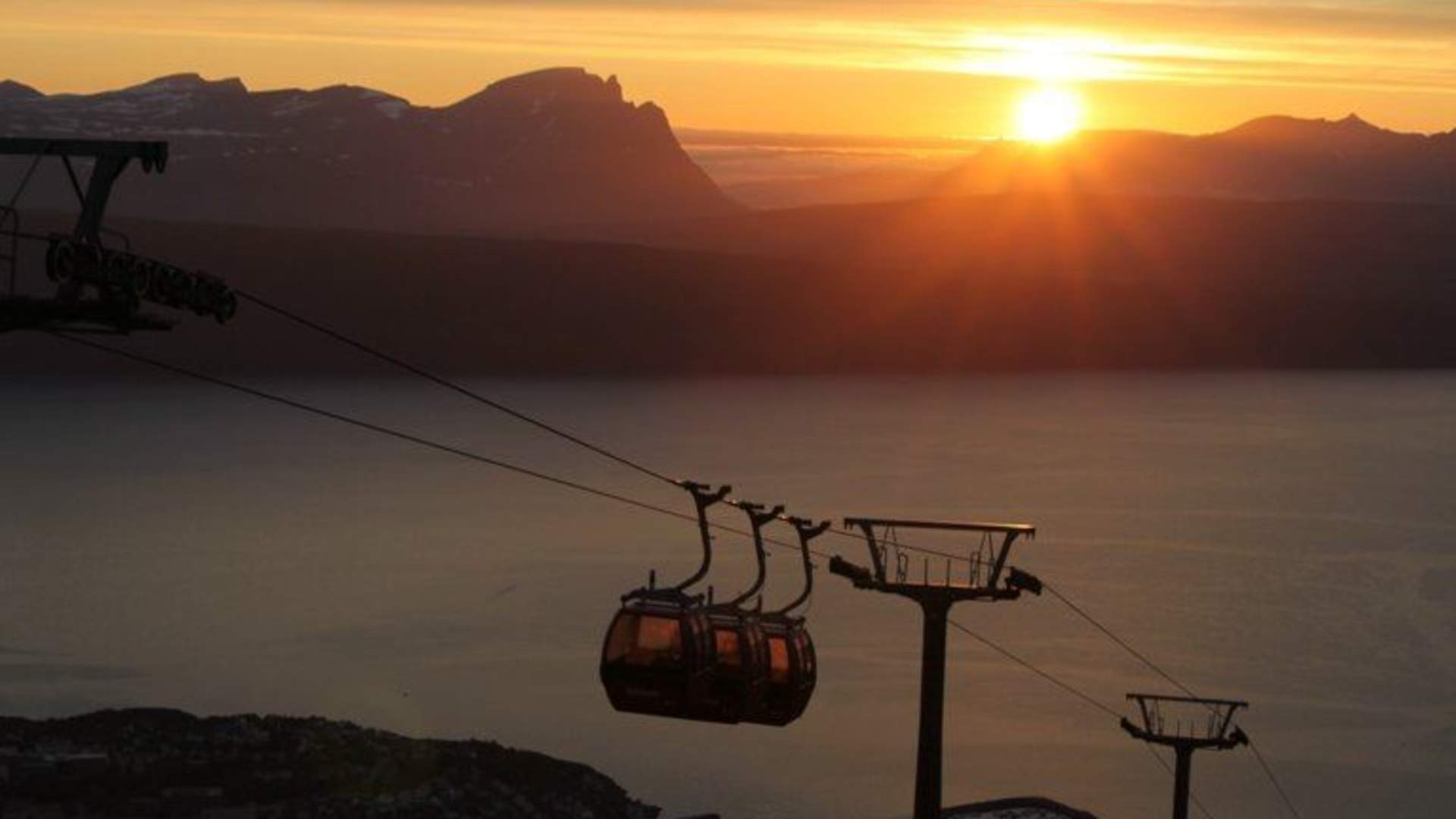 In Narvik you can experience the spectacular midnight sun. In bright summer nights you will see a landscape draped in yellow, orange and red colors from the glowing sun.
Facts about the midnight sun The phenomenon occurs because the midnight sun never sets below the horizon at it's lowest position during a day. And because the sun never sets, the daylight never goes away. Since the earth is tilted in its axis, and the earth orbits around the sun, that tilt makes the North Pole face towards the sun in the summer, keeping it sunlight even as the earth spins. Best view in Narvik Even though the sun shines upon the entire city in the night, we recommend a visit to Narvikfjellet for the best possible view. When the midnight sun is shining with yellow, orange and red colors over the fjord and surrounding mountains, we can only describe it as breathtaking, and certainly puts Narvik on the map for a place to experience the midnight sun.
Last updated: 08/14/2023
Source: Visit Narvik AS
Midnight sun in The Narvik Region
Your recently viewed pages