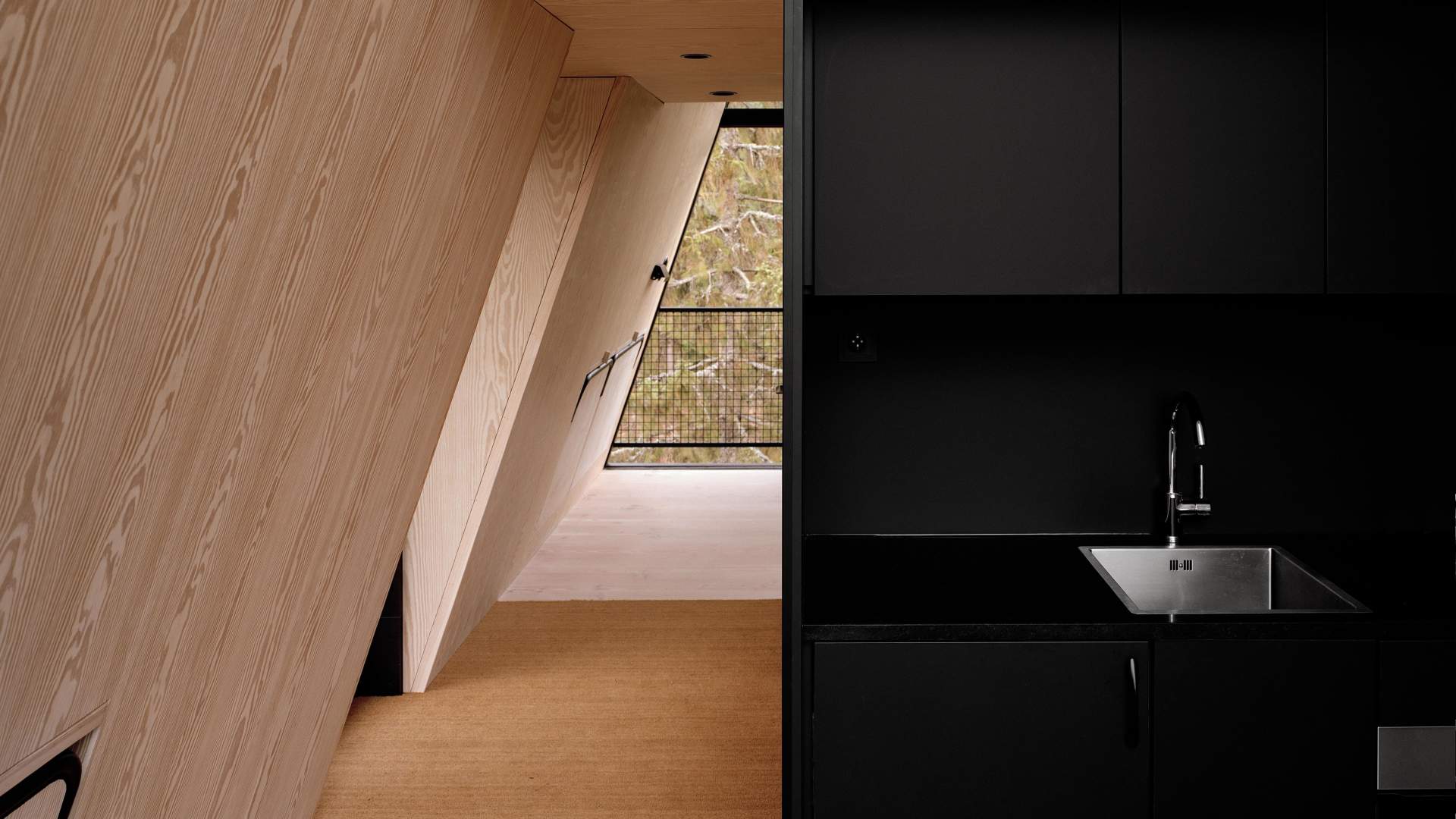 PAN Treetop Cabins are located at Finnskogen, in Solør. Finnskogen is a great natural reserve brimming with history and a plethora of species. Mystery and the inexplicable have always been a part of daily life for the Finnish people who settled there. The Finnish settlers' most important god was called Tapio, a Finnish version of Pan, the Greek god of forests and meadows.
Treetop cabins with award-winning architecture. The western parts of Norway are known for steep mountains and fjords, and the north of Norway have the best possibilities in the world for observing the aurora borealis, the northern light. But for a tourist, Norway has a lot more to offer. In the eastern parts you have the largest belt of forest in the world. The Taiga, also known as the boreal forest or snow forest, is the largest biome on land and covers most of the northern latitude. When entering Finnskogen, you are in the middle of this massive ecological system, and there is no other place in Norway where you have the same unique animal life with elk, deer, capercaillie, wolf, bear, lynx and a plethora of other animals.
PAN Treetop cabins is a unique possibility for nature lovers who want to experience the quiet of the forest, exciting activities, traditional food and extraordinary animal life. A stay in our comfortable cabins is suitable for families of all ages, groups of friends and all travellers with the desire to experience the real Norwegian wilderness.
Last updated: 10/27/2021
Source: Visit Kongsvingerregionen
Your recently viewed pages