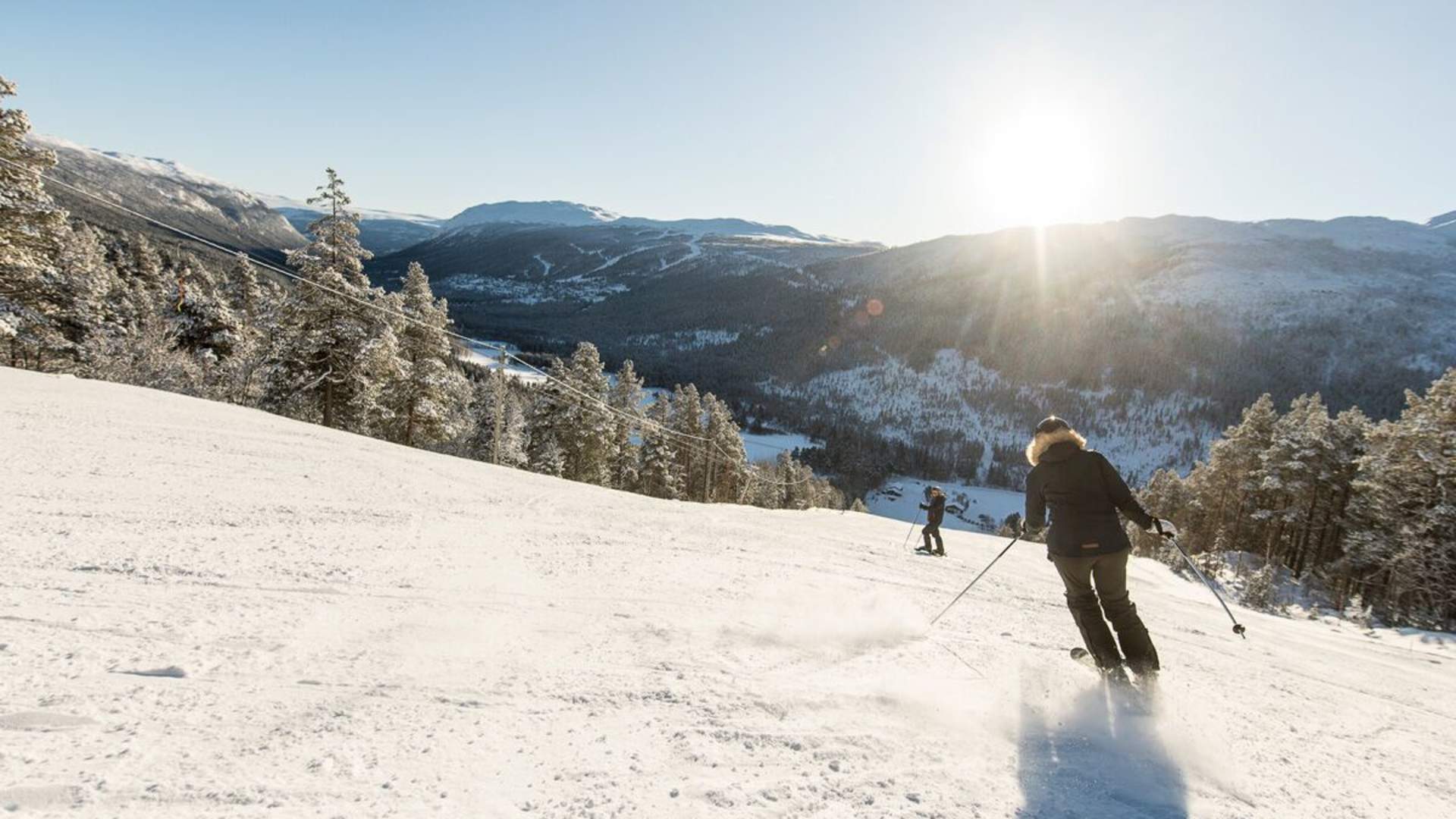 Uvdal Ski Resort offers steep challenges or long slack slopes, with 620 meters in height difference. Our longest slope at 6200 meters will suit most skier levels. The Mountain Lift provides direct access to the famous Hardangervidda Plateau, which is Norway's largest National Park. A completely new service building provides facilities you will find only a few other places in Norway.
More info see https://www.facebook.com/uvdalskisenter/?fref=ts
Uvdal Ski Resort offers some of central Norway's best slopes. The slopes suit well for both Alpine, the Norwegian Telemark Style and Snowboarding. The slopes are especially nice for Carving with its perfect fall line and good slope width. With its 1250 meters in length and 310 meters in height these slopes are a dream for beginners as well as advanced skiers.
The T-lift brings you up to 1010 meters above sea level. There are two routes in addition to the main route; these slopes have a special design and there are opportunities for off-piste runs. We also have an exiting Park designed with ski jumps, funboxes, corners and rails.
Uvdal Ski Resort lays great emphasis on having well-prepared tracks at any time. The slopes are well lit in the evenings. We offer ski rental, ski school and a Restaurant with a selection of hot dishes.
Uvdal Alpine Park is located on the sunny side with a 7-minute shuttle service from Uvdal Ski Resort. The Alpine Park is also used as a training venue for alpine groups.
Amenities:
- Parking for Buses and Lorries
- Car Parking
- Restaurant

More info http://www.øvreuvdal.no
Last updated: 02/03/2022
Source: Turistkontoret Uvdal
Your recently viewed pages