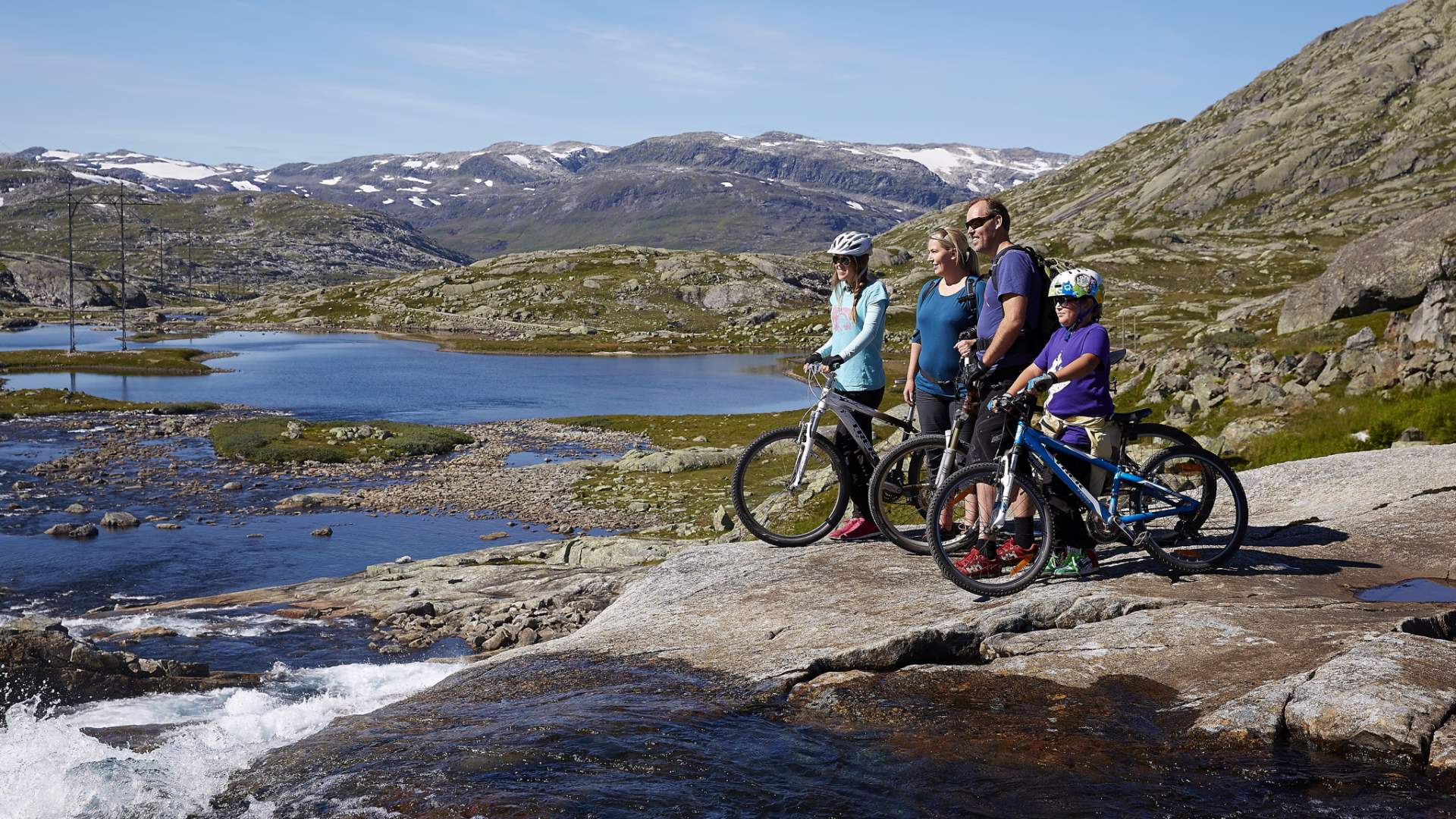 Rallarvegen, following the outskirts of the Hardangervidda Plateau, leads you along the Bergen Railway Line from Haugastøl via Finse, Hallingskeid, Myrdal and down to Flåm. It is also possible to follow the road down to Voss. The road by itself is an attraction, but it also brings you through a fantastic highland area starting at 1000 meters above sea level(a.s.l.), peaking at 1350 meters for then to lead you back down to the fjords at sea level.
Haugastøl Turistsenter is Norways largest provider of rental bikes. Our rentals are located in Haugastøl, Finse and Flåm.
The season usually stretches from mid-July until the end of September.
In collaboration with the Norwegian bike manufacturer DBS we offer custom made bikes specifically built for the Rallarvegen. Our Finse 1222 bike is a 8 speed touring bike equiped with 3 brakes and a solid luggage carrier for your bags. The spokes and tires are robust and reinforced to withstand the rough parts of Rallarvegen.
For more information click to geilo.com for bike rental, tips and trics and descriptions.
Last updated: 12/15/2022
Source: Visit Geilo AS
Your recently viewed pages