1
The Hallingdal Route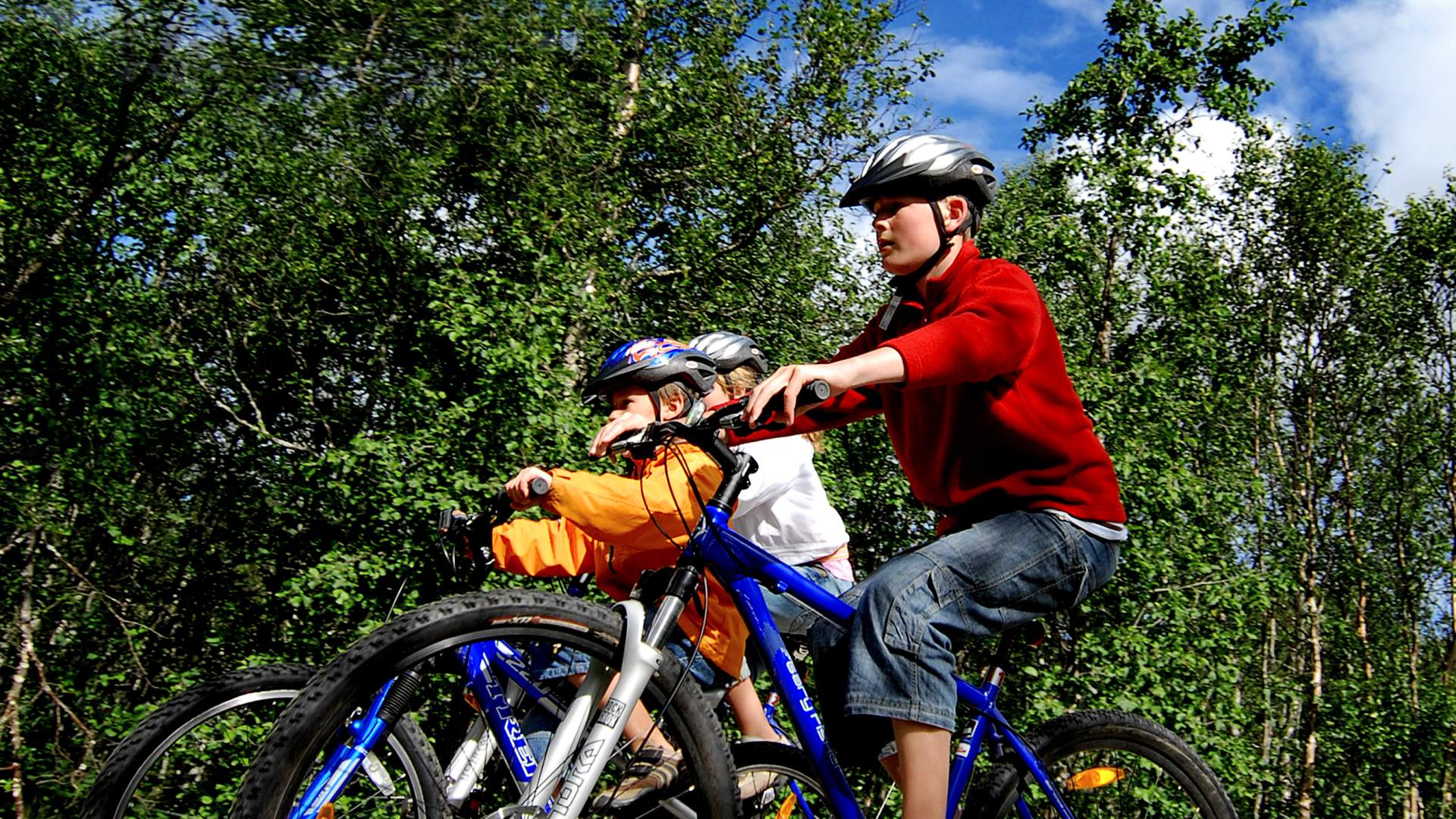 The Hallingdal Route runs from Geilo to Nesbyen, a 77 km distance through fairly easy terrain. It is part of National cycle route no. 4, which connects Bergen and Oslo.

Geilo - Ål (28 km), day 1
The first lap descends 330 metres and is relatively easy with mainly downhill terrain. Before starting the descent down to Ål, we recommend taking detour around Ustedalsfjorden (10 km). This will take you past several cultural attractions, including Fekjo Culture Monument Park, Tuftebrui and Geilojordet (local museum).
From Geilo to Ål you will travel through a tranquil forest until you reach Kleivi, and then along the charming Strandafjorden. At the end of the fjord there is a beach suitable for the whole family, highly recommend for a rest and a swim. In central Ål you will find a variety of shops, and Gallery Syningen, the Rolf Nesch Museum, the Hallingrosa exhibit, a tourist office, a library and a cinema.

Ål - Gol (29 km), day 2
Lap two from Ål follows an asphalted road with little traffic to Gullhagen where you will cross the river. The trip continues on good
gravel roads past Torpo to Rotneim. The last 6 km to Gol you will travel on the asphalted bicycle path along highway 7. Along the way
you can take a detour and visit Torpo. Here you will find Torpo stave church from 1160, a grocery shop and a bicycle repair shop. When you reach central Gol you can visit Tropicana Badeland (water park), Oline SPA, the Medieval Park with Gol stave church, Hallingglass, Skinnfellmakern, Gol Motor and Fritidspark (activity centre) – or simply have a look in some of the many shops. There are also several restaurants and cafés.
Gol - Nesbyen (20 km), day 3
The last lap runs through central Gol, past the station and along a charming gravel road running along the river Hallingdalselva. About
halfway the gravel road ends and you will follow the asphalted old road to the station in central Nesbyen. Between Svenkerud and
Nesbyen you can take a detour to Gardnos Meteorite Crater where you will see how a meteorite shaped the landscape many thousand
years ago. Scenic trail and guiding available. In Nesbyen you can visit Hallingdal Museum, an large open-air museum. This is also a nice place
to eat your packed lunch. Old Nes (the old town) is also worth a visit. When the time comes to leave, you can take the train from Nesbyen.
Distance: 77 km. If you wish to take things slowly,
you should allow for 3 days
Surface: Fine gravel road
For map, hight profile a bigger description of the route and alternatives, look at Outdoor Active.
Last updated: 02/23/2022
Source: Visit Geilo AS
Your recently viewed pages