Hike from Haugen to Fidjeland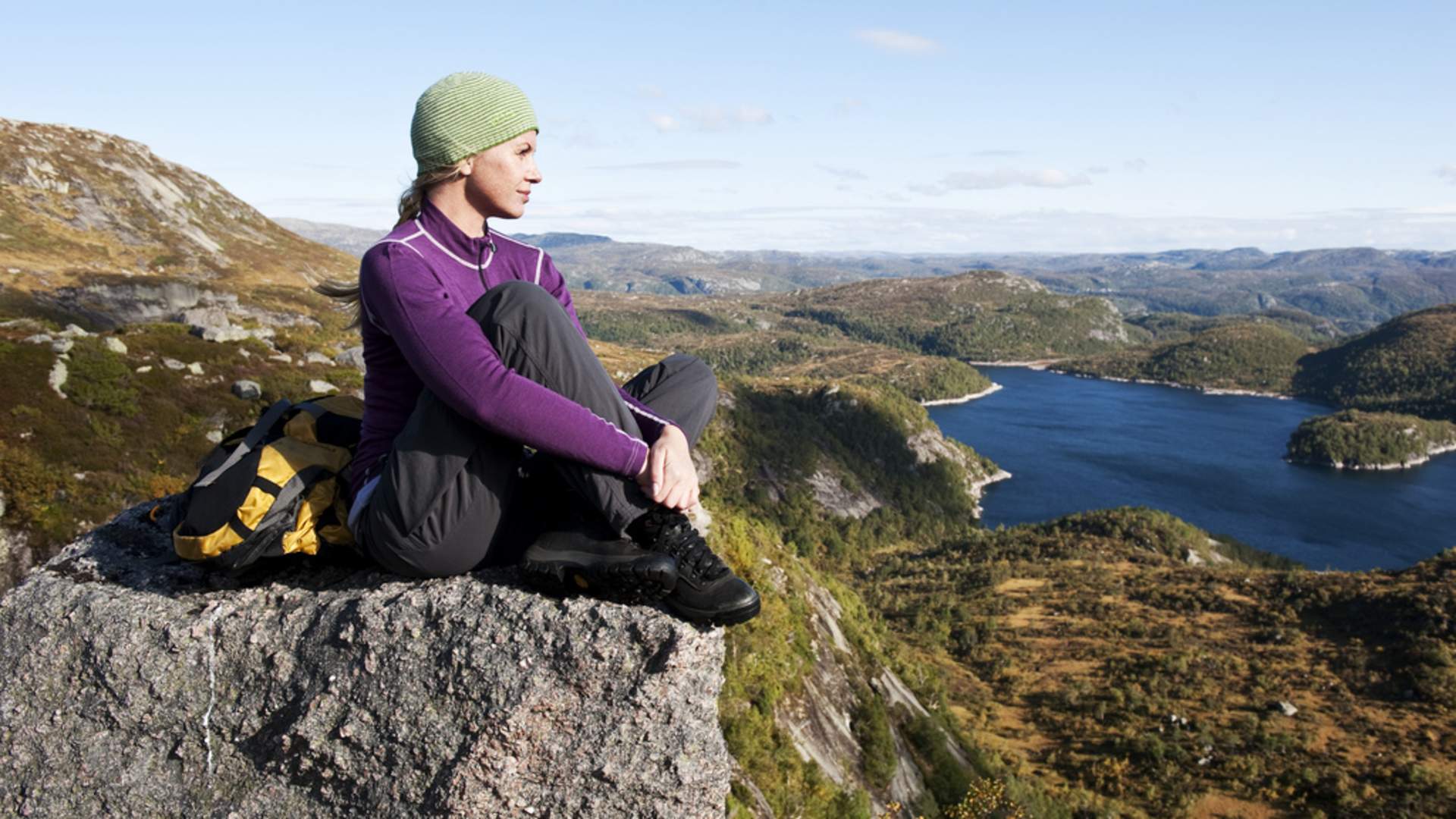 A short but steep hike at the start that becomes gentler towards Fidjeland.
Starting point: Start on foot or take a taxi from Haugen Hytteutleie og Camping to the large rock by the barrier Hønedalen (3.8 km). The trail begins just after the barrier.
Description:
The path starts at a large rock by the barrier in Hønedalen valley where you head off in a northern direction. After a 5-10 minute walk you will reach Hønetjødn where there is a lovely welcoming beach for hot summer days! Continue around the tarns turning north-east towards Hønestøl and then from here in a northernly direction up Urdalsskaret. Allow 30 minutes to the top, before you begin the descent to Finnstøl (10 minutes). Continue north to Finnstøldalen, along the left side of the stream. The stream becomes livelier the further north you walk. Soon you will see the jagged mountains of Svartups mountain and Jogledalen valley on your right handside. At the holiday cabins at Smølåsen, you come to a sheep fence with a gate enabling you to pass easily. Remember to close the gate behind you! After a few minutes you will come to a road that leads up to the cabins (Smølåsen). Follow it until you reach a bridge where you can safely cross the Joglaelven river and walk up to Sirdal Høyfjellshotell. Alternatively, you can continue straight ahead to Fidjeland Hytteutleige (cabin rental) You can see the Degdammen dam on the way down. It was built between 1968 and 1970 and is 90 metres high. The crown of the dam is 390 metres. The dam is a rock-fill dam where moraine has been used. The moraine comes from the housing development at Fidjeland.
Last updated: 04/03/2023
Source: Lister Reiseliv
Hike from Haugen to Fidjeland
Your recently viewed pages