Hike from Hunnedalen to Tomannsbu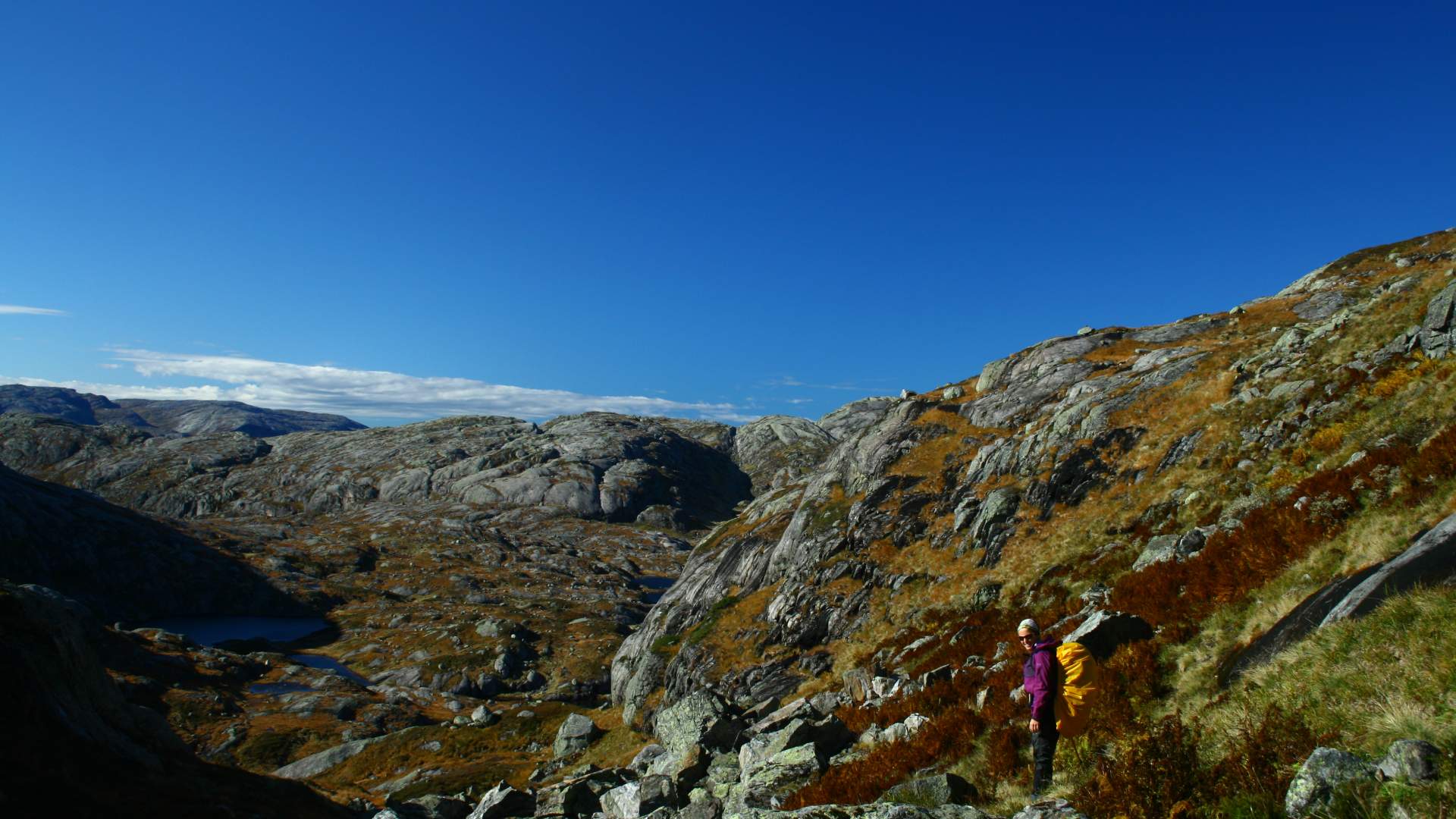 This hike is across a varied terrain and changing landscape which makes it a very interesting hke indeed!
Starting point: The hike begins in the parking lot at the Tveidebrekka Hunnedalen.

Description: Go over the bridge at Tverråni and continue on the marked path up to 800 m up Tveidebrekka. Allow approx 30 minutes to reach the top, where you come to a tarn that you will walk around until it is on your right-hand side. The terrain flattens out and continue walking in the same direction with the face of Mount Tveideknuten on your left. After approx 15 minutes you will pass between two tarns and a small cabin. At the end of both tarns there is a gentle ascent up to 845 meters where there are great views of the valley that cuts across in front of you. The path veers south-east under the summit at 917 m towards Øydevatn lake. From Øydevatn continue along the shore and up a gorge, before the terrain levels out and you come to a height from which you look down to Djupevatn lake. Walk down the valley in the direction of Djupevatn lake. At the small tarn the path curves round the mountain in a southwesterly direction to Tomannsbu Turisthytte.
Accommodation: Tomannsbu turisthytte.
Last updated: 04/03/2023
Source: Lister Reiseliv
Hike from Hunnedalen to Tomannsbu
Your recently viewed pages