Hike from Langavatn to Blåfjellenden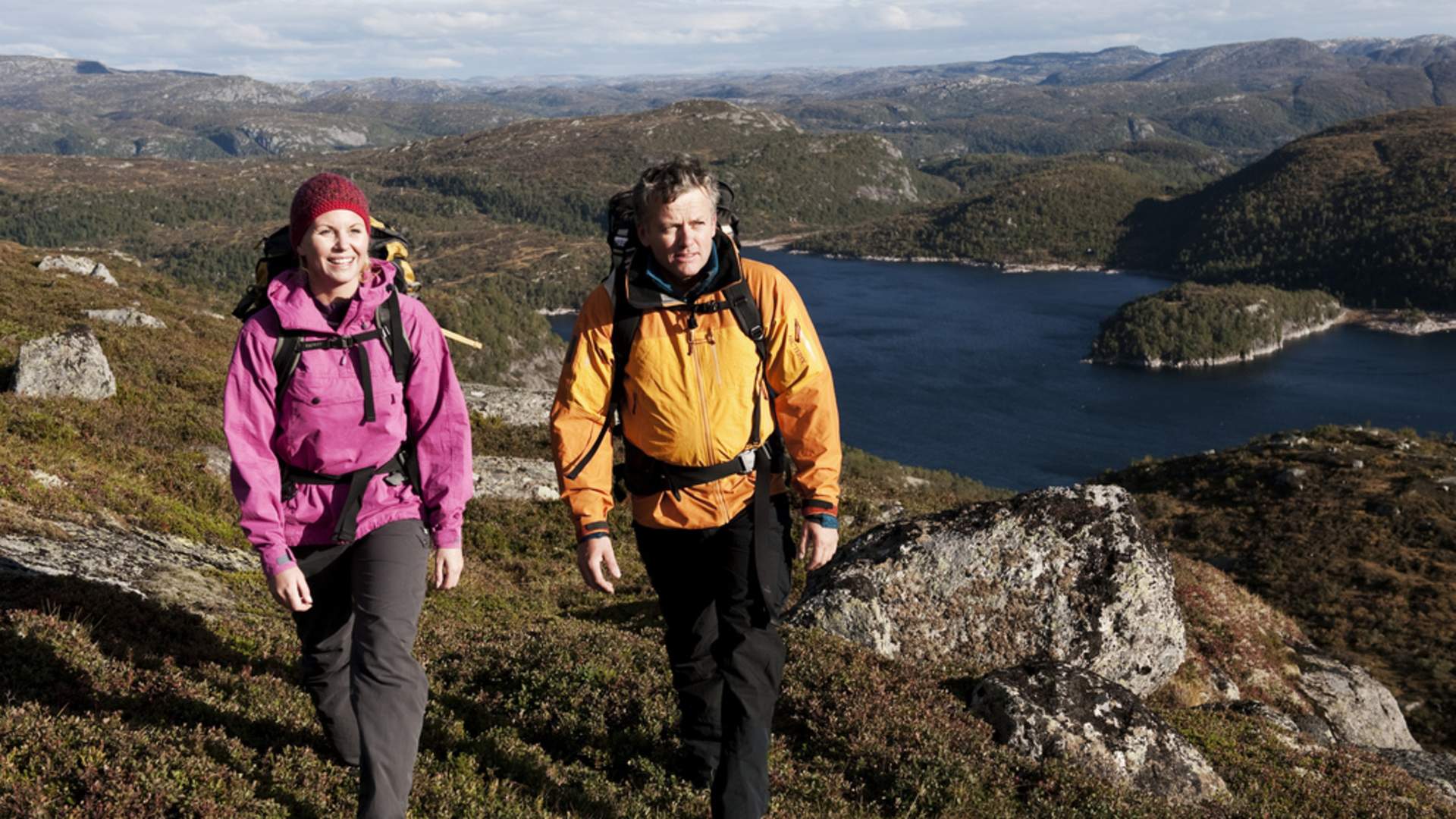 The lush Blåstøldalen valley is a striking contrast to the barren mountains around Mount Kjerag. The day's leg of the round trip passes Blåstølen, an excellent summer pasture farm where only the foundations of the farm remain as testimony to its past.
Starting Point: The trip begins at Langavatn Turisthytte.

Description: From Langavatn set off in a southwesterly direction along the stream. At the end of the lake cross two streams before you you begin a gentle ascent up to 945 meters. From here there is a gradual descent down to a tarn on your left-hand side. At the end of the tarn you pass a small reservoir. there is a great view of the beautiful and lush Blåstøldalen. The trail follows the winding river all the way til Blåstolen, 2 km further down the valley. By Blåstøl you pass the ruins of the old farm buildings which were in operation here until the beginning of the 1900s. (You must allow yourself at least 2 hours from Langavatn to Blåstøl). From Blåstøl continue down the valley, you have nice views of the lush 'Litle Fidjadalen' valley. At the next intersection continue straight ahead towards Blåfjellenden. You come to a sheep fence, use the steps to climb over it. Soon you will see the cabins at Blåfjellenden, and there is a suspension bridge over the Leitesåna river to the cabins.

Accommodation: Blåfjellenden cabin.
Last updated: 04/03/2023
Source: Lister Reiseliv
Hike from Langavatn to Blåfjellenden
Your recently viewed pages