Hike from Tomannsbu to Støle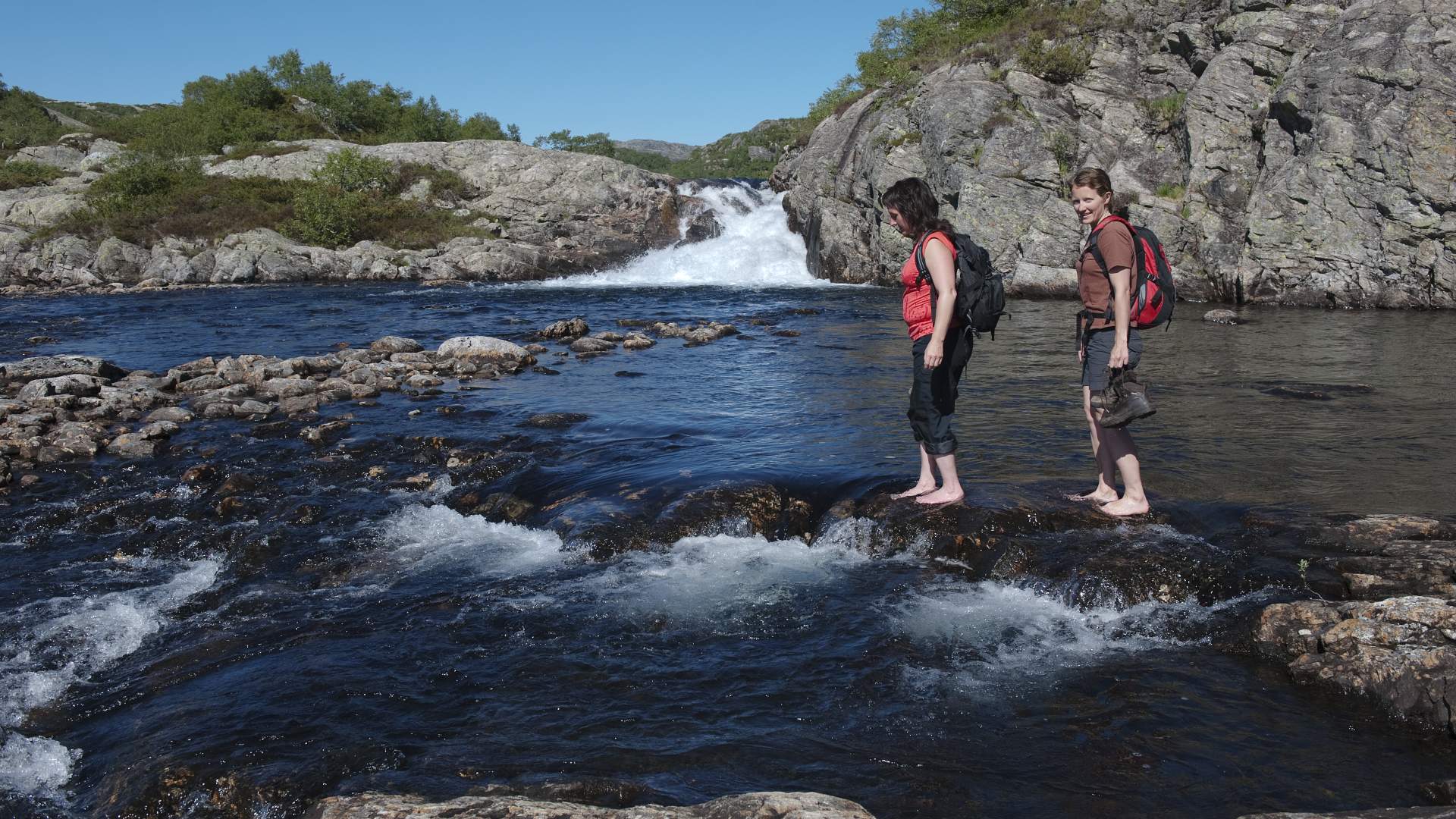 The first path of this walk is along a number of lakes and the path is difficult in places. Then you come to the remarkable Mount Blåfjell before walking through a narrow gorge that leads you to the lush Øyestøldalen.
Starting Point: The hike begins at Tomannsbu Turisthytte.

Description: From Tomannsbu follow the path south west along Djupevatnet, Kilen and Vassvollvatn lakes. The wakl here chis very challenging and you must pass smooth bare rocks that slope down towards the lake. At the south-west end of Vassvollvatn lake you cross a stream and the path ascends a gentle ravine running in a south-east direction, downwards and parallel with a regulated stream to a small tarn. Follow the tarn that is now on your left hand and cross the stream that runs from it. Cross a small ravine that is covered in scrub. Where the trail forks, turn right and walk down to a tarn just below Mount Blåfjell. At the end of the tarn cross the stream that runs down to Ytra Skredåvatn lake. You should now go on the east side of a small hill along Ytra Skredåvatnet. Cross the stream coming down from a tarn in Blåfjelldalen valley and walk up the ravine on the western side of Møestrond. There is a gentle ascent to 725 meters, before you then walk down a steeper ravine on the other side. Avoid the steep rocks on the descent. At the bottom of the U-shaped valley you will come to an intersection and the path then continues in a south-west direction through a narrow gorge. Although it looks impassable, there is an excellent old farm road throught the gorge. Once you have walked through the gorge you will see Øyestøldalen. Støle cabin located at the end of this valley.

Accommodation: Støle Turisthytte.
Last updated: 04/03/2023
Source: Lister Reiseliv
Hike from Tomannsbu to Støle
Your recently viewed pages