1
Hike to the summit of Flerehei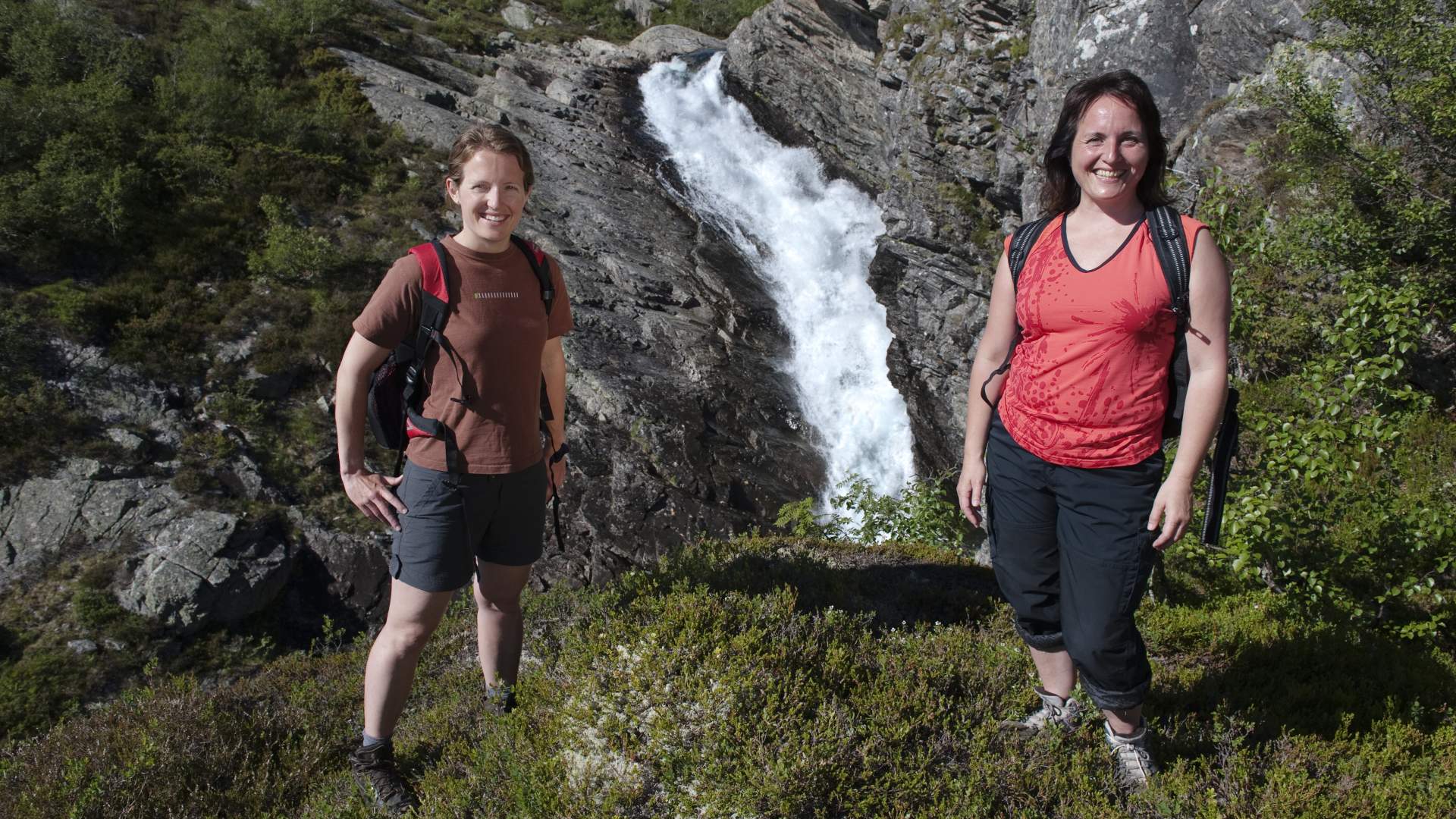 Hike to Flerehei, where you can still find the remains of a dramatic plane crash! On 4 January 1946 a four-engined RAF bomber carrying eight crew crashed during a night training sortie on high ground in Lunde, Sirdal. The entire crew perished but remnants of the aircraft can still be found scattered around Flerehei. This hike is a fairly strenuous one but the views and the discovery of scattered history at the summit is well worth it.
Starting point: Turn off Highway 468 at Lunde church in the direction of Øyne. Drive over the bridge and park at the first farm on the right.
Description:The hike begins at a small farm in the Øyes. From here follow the forest road to the summit allowing approximately an hour for the steep ascent. At the top, where the road travels down towards the Midtstølsvatnet, turn right and follow the red markers up Glovreknuten. Initially in a south-easterly direction over the flat areas, then up in a southerly direction. After about 15 minutes, cross a stream here the path runs east through the marsh area. At the end of the moor the trail continues up a small hill. During the climb, you will see a small lake on your left. Once at the top you will see the path again carrying on in a southerly direction throught the hillltops. On the flatter section you have to cross a bog and then you will come to a small lake on the left handside.
Continue in the same direction until you reasch a small cavern now you have the top of Glovreknuten on your right. On top of the cavern you will see directly on Flerehei. Continue down the hilly landscape, you will pass a lake on the right handside, and shortly after you cross a stream between two lakes. Follow the stream on the left side of a small knoll, from which you walk on the left side of the lake before embarking on the final climb to Flerehei. First travel through a small valley with large stones, then zig zag up a small hill, before the last gentle climb over the bog and heath to the crash site. A memorial monument stands a short distance up from the aircraft remains.
Last updated: 04/03/2023
Source: Lister Reiseliv
Hike to the summit of Flerehei
Your recently viewed pages