Hike to the summit of Vardefjell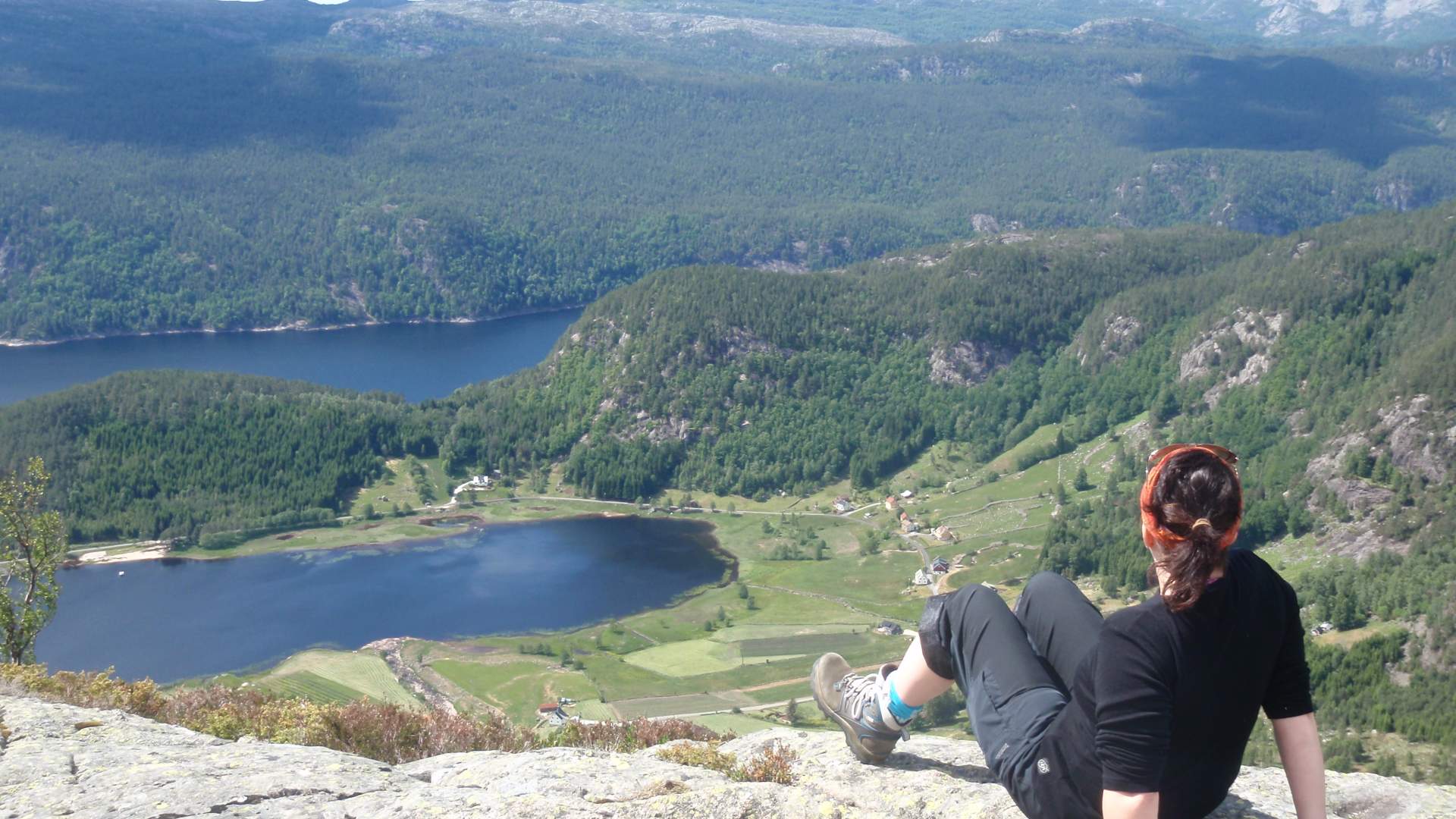 A beautiful half hour trip to the top with superb views.
Starting Point: from Haughom head towards Ovedal travelling past Øksendal through Øksendalen, take the toll road to Listøl, for approximately 1.5 km to the parking lot at the end of this road. Make sure you close all gates behind you as sheep graze in this area.

Description: from the parking area at the foot of Vardefjell, travel on the wide path across the bridge that crosses the stream. Head towards the bog, you can cross using the boards that have been placed there for you. You will pass two small round tarns on the left hand, when you are parallel to the inner tarn you will leave the marked trail which runs in a south-westerly direction from power pylons on your right hand. Cross a small bog, and go up the small hill. Follow the path parallel to the pylons for a short distance, until you come to a round tarn on the left hand-side, where the path turns to the mast again. You pass a marsh on the left and cross under power lines which is at the beginning of the 100 meter ascent to the top. Follow the stone cairns up the mountainside. You have great views of Ovedal on the way up. At the top you will reach a small tarn on the right hand, and the great stone cairn is located next to the tarn. Allow about 30 minutes from the parking lot to the top. If you prefer another way for the descent, you can continue in a northwesterly direction until you get to a vantage point from which you travel down into the Øksendalen valley travel around the mountains north side back to the masts and the way in which you are come up.
Last updated: 04/03/2023
Source: Lister Reiseliv
Hike to the summit of Vardefjell
Your recently viewed pages