Top 6 music festivals
An insider's guide to Norway's best music festivals
With hundreds of music festivals to choose from, it can be difficult to know where to begin. But there's no need to worry: Øystein Greni, lead singer in the rock band Bigbang and one of Norway's leading guitarists, shares his six favourite festivals.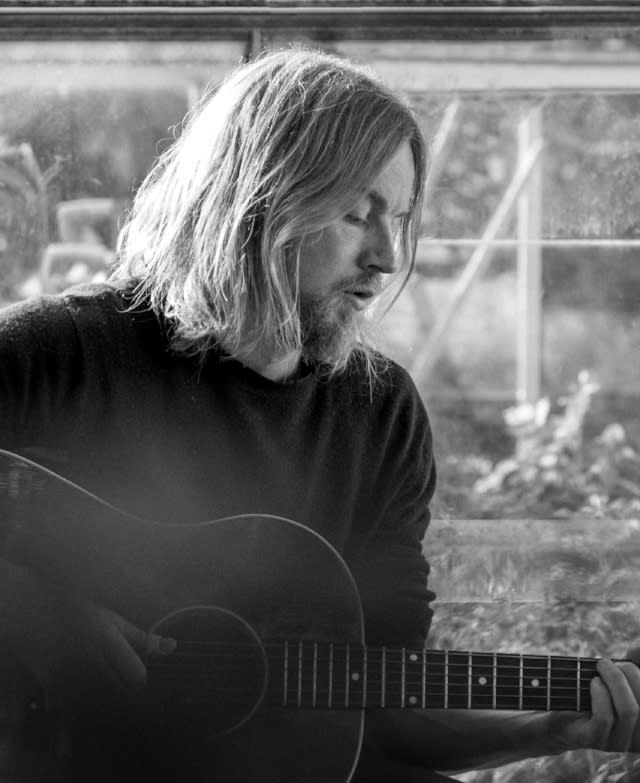 Photo: Julien Alary
Øystein Greni is best known as a singer, songwriter and guitarist in the Norwegian chart-topping rock band Bigbang. The band made their album debut in 1995 and got their mainstream breakthrough in 2000 with the hit single Girl in Oslo. With 11 albums and hundreds of concerts under their belt, Bigbang has enjoyed great success both domestically and abroad.
Bigbang has been described as "Norway's best live band", a position they have held for many years. While Girl in Oslo and Wild bird are some of their most famous songs, the title song of their latest album The Oslo Bowl was widely played on the radio. The album features many guest artists, including Lissie and Gillian Welch.
1. Øya, Oslo
"Because it's Øya. Oslo and summer, a no-brainer."
One of Oslo's largest music festivals, with a lineup that always includes big international names, promising newcomers and everything in between.
2. Slottsfjell, Tønsberg
"Great bookings, laid-back atmosphere and the best weather guaranteed."
A rock and pop festival that takes place in one of Norway's most spectacular outdoor festival areas, right in the heart of the historic town of Tønsberg.
3. Parkenfestivalen, Bodø
"Depending on where in the beautiful north of Norway you may find yourself, both Parkenfestivalen and the Bukta Festival are both excellent."
Parkenfestivalen, an outdoors festival that takes place in Bodø every year. The festival was held for the first time in 2006, and it gets bigger every year.
4. The Bukta Festival, Tromsø
"A festival worth checking out if you happen to be in Tromsø".
Buktafestivalen, an open-air pop and rock festival taking place every year in Tromsø. The festival was first staged in 2004 and has a daily capacity of 6000 people.
5. Musikkfest (National Music Day), Oslo
"It's free, and there are so many great up-and-coming artists and bands in this area right now."
Free music festival taking place all over Oslo, with almost 40 outdoor stages and hundreds of artists. All sorts of genres are represented.
6. By:Larm, Oslo
"It's like the Austin, Texas festival South by Southwest, but in a colder climate."
At By:Larm you're guaranteed to experience the most exciting established and up-and-coming artists from Northern Europe. The festival is hosted every year in Oslo.
Concert and festival calendar
Filter your search and check out the events below.
Locate your favourite festival
Find more information about the festivals by clicking on the icons in the map.
Take advantage of top offers
See our selection of trusted companies that work hard to make you happy all through your trip.
Your recently viewed pages