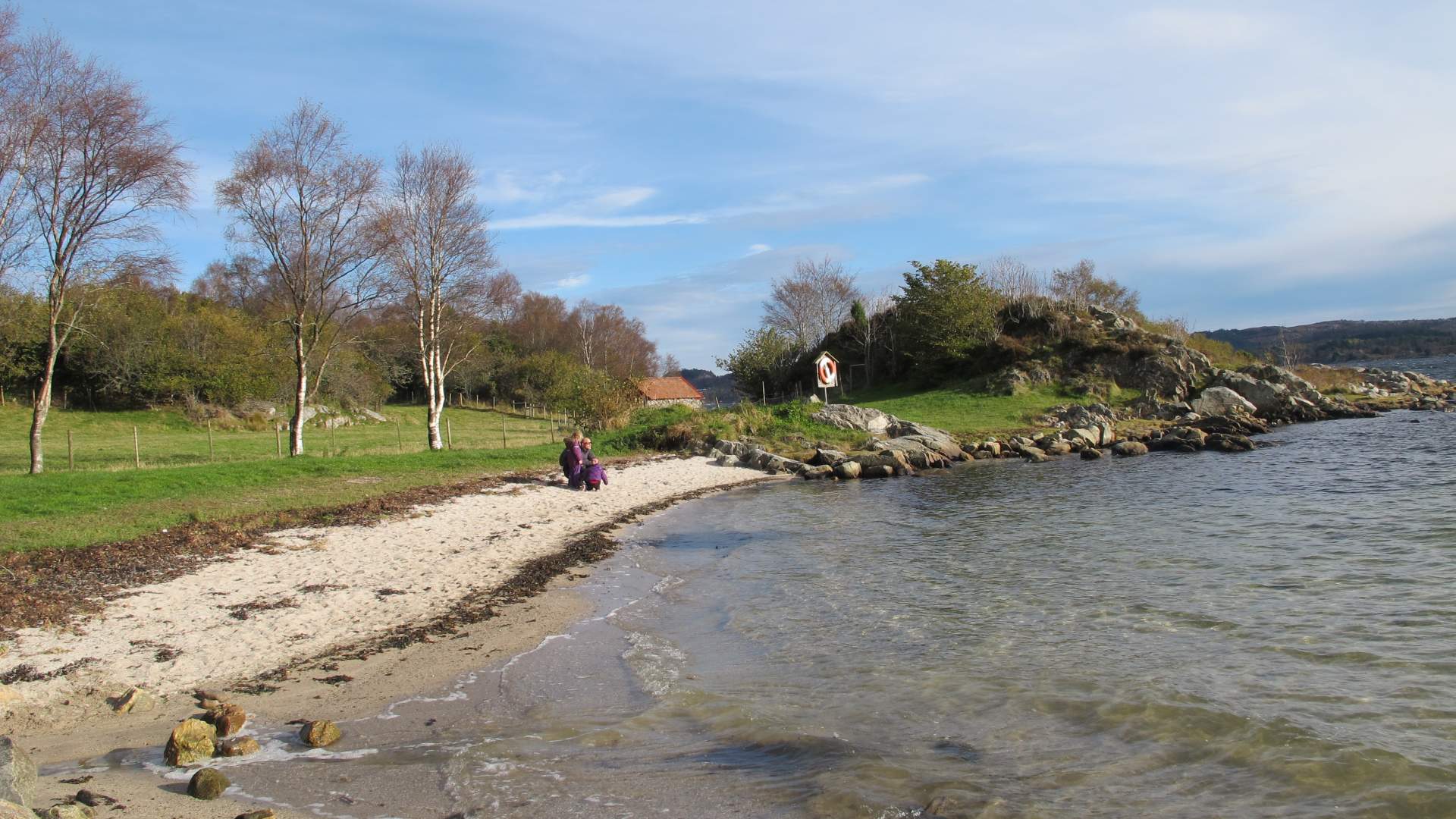 Aksnes beach is located in Karmøy municipality.
Aksnes beach is only a 10-15 minutes drive from Haugesund city centre, and attracts guests from all over the region.
Access to the beach is on a paved road, and gravel path with good access for disabled. Also note that the ground down to the beach is relatively steep, but covered with asphalt.
Aksnes beach is well organized with a large parking lot, toilet facilities, sandy beach and barbecue area. Here you will find lots of space for swimming, sunbathing and playing. The beach area at Aksnes consists of a small, shallow sandy beach with boulders and grasslands at the forest edge.

Last updated: 09/11/2023
Source: Destinasjon Haugesund & Haugalandet
Your recently viewed pages