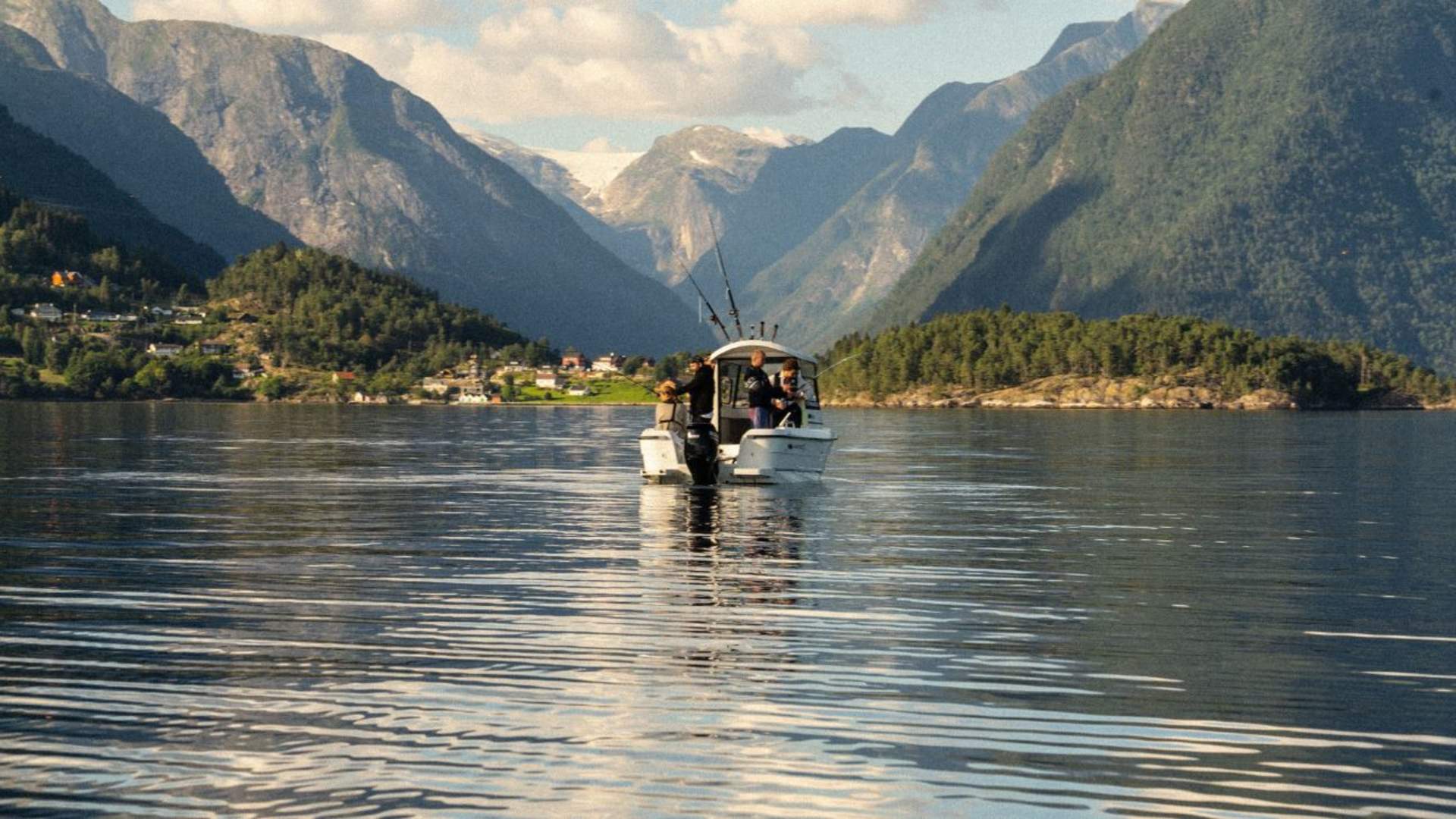 The Sognefjord and Balestrand are some of the most spectacular places to visit in Norway, and a sightseeing tour by boat along the fjord will give you an unforgettable experience
The two-hour long trip will take you long trip will take you through roadless fjord arms, past rushing waterfalls, and through bustling wildlife. The nature is so beatuiful and impressive that the silence will be like nothing you`ve experienced before. You will be overwhelmed by the majestic view of the mountains rising steeply from the fjord, and the changing colors of the sky will create a perfect frame around the experience. A sightseeing tour along Sognefjord and Balestrand is truly a must-see for anyone visiting Balestrand.
Additional information
In an open boat like this, you´ll get up close to the elements. We prioritize safety and ensure a comfortable trip. The tour takes about 2 hours, and we have a daily departures throughout the summer.
Prices
Sightseeing Adult (12+ years): NOK 1,500
Sightseeing Child (4-12 years): NOK 500
Starting time
10:30
14:00
Departure: Balestrand
Last updated: 07/12/2023
Source: Visit Sognefjord AS
Your recently viewed pages