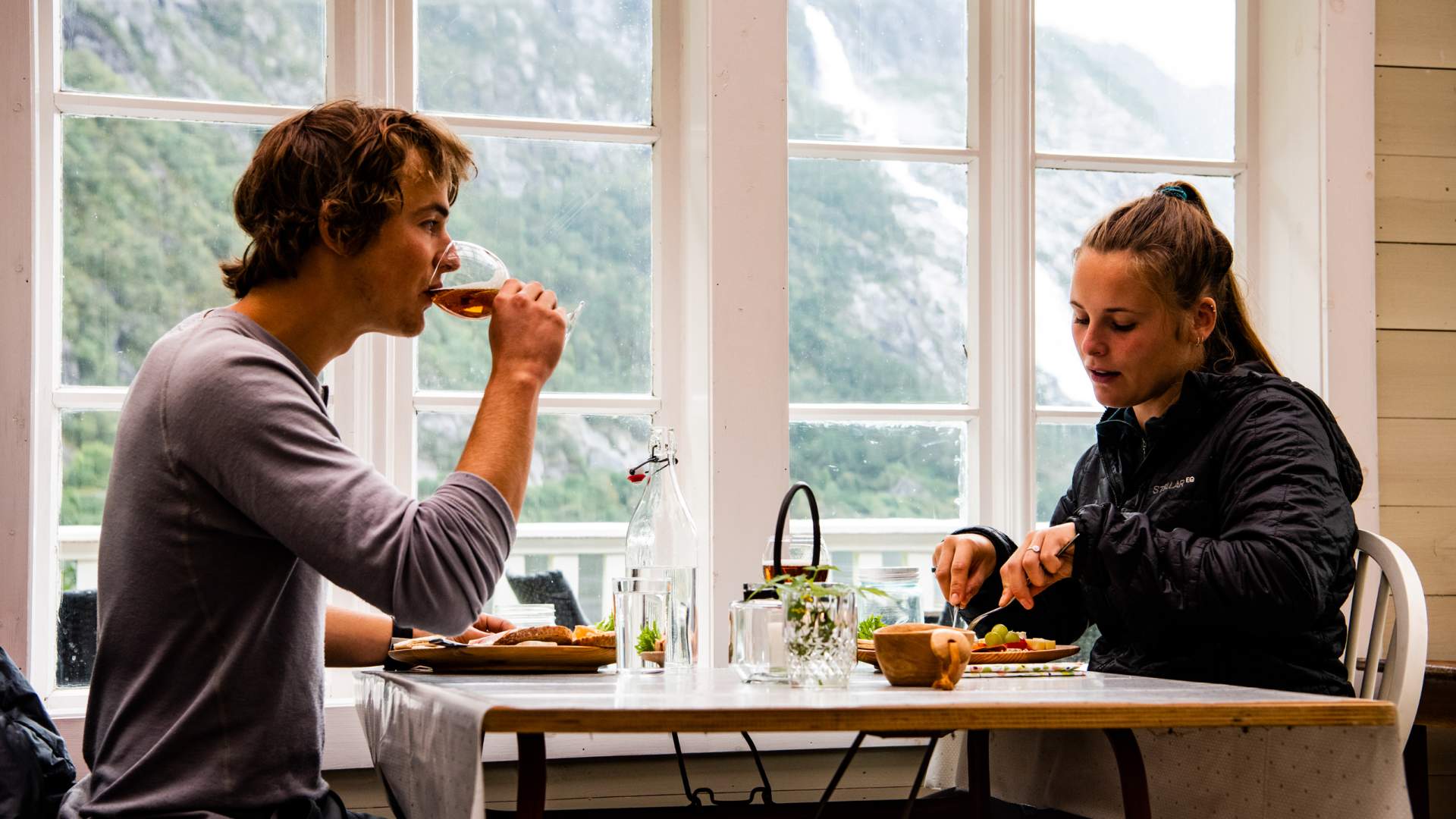 Eljervik farm is beautifully situated by the Åkrafjord, with panoramic views of Langfoss waterfall. Langfoss waterfall is the biggest tourist attraction along the Åkrafjord and has been named one of the world's ten most beautiful waterfalls. Come and enjoy the beautiful surroundings and hear the roar of the waterfall!
The hosts at the farm aim to give visitors the best experience in beautiful surroundings, and they enjoy telling stories about the farm's history and the special cultural landscape. From the farm restaurant at Heimvik, in the house where the retired farmers once lived, you can wonder at the fantastic views of Langfoss waterfall and the fjord, just a stone's throw away, or sit and enjoy excellent local food in the atmospheric and rustic surroundings.
The restaurant can also cater for groups on request. Eljervik farm is part of Åkrafjord Oppleving and can organise great outings in the surrounding area.
Last updated: 09/11/2023
Source: Destinasjon Haugesund & Haugalandet
Your recently viewed pages