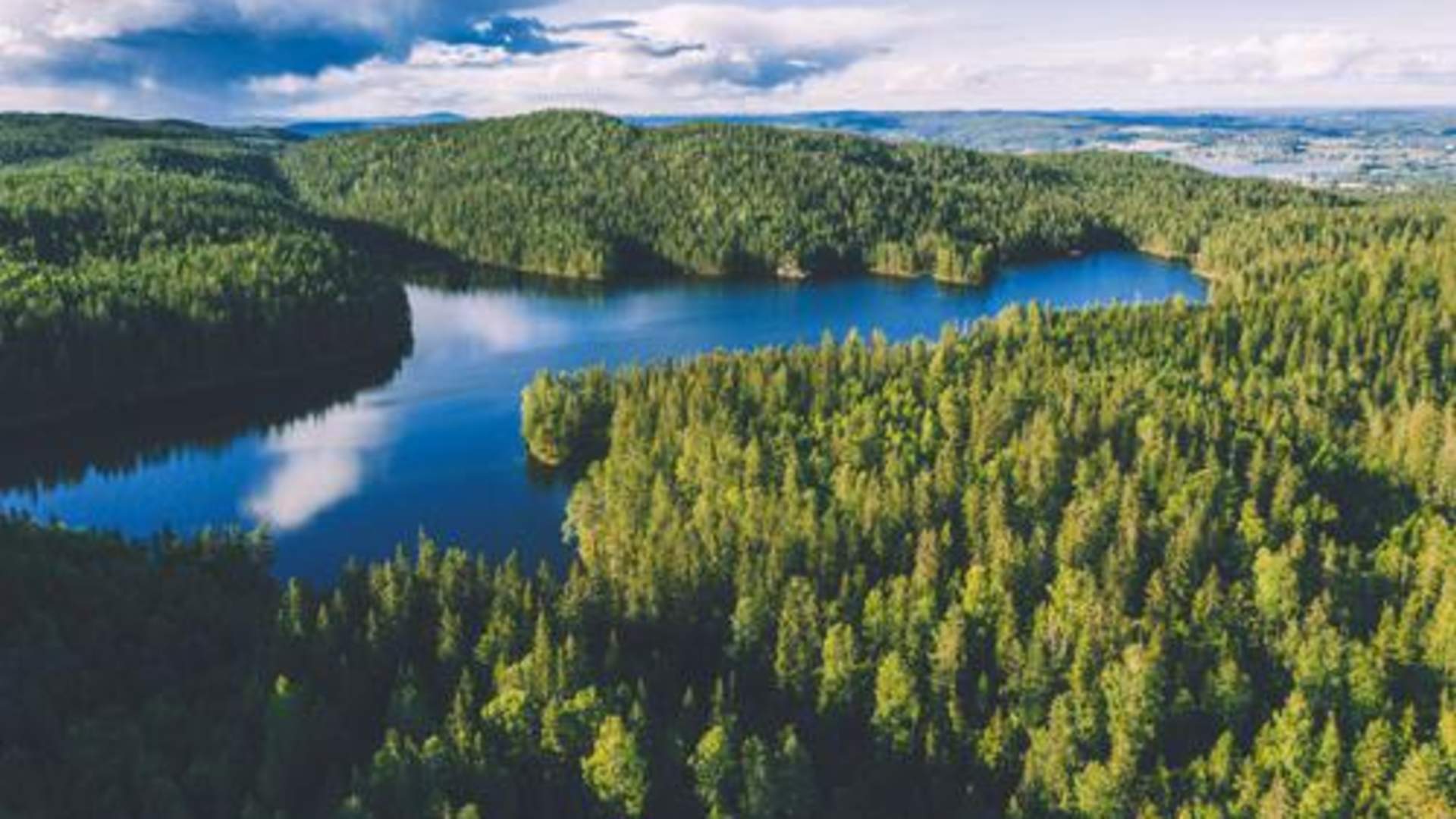 Hektnerhøgåsen is a hill 378 meters above sea level just north of Ramstadsjøen in Rælingen municipality
Hektnerhøgåsen is a great hiking destination in Romerike. The tour starts at the football field at Espira kindergarten in Nautåsvegen.
Follow the toll road up about 300m. Here the blue trail starts on the left. Follow the path signposted Tristylen and Hektner høgåsen 2.3 km. The trip goes on blue-marked paths into Huldreheim. At the junctions, follow paths marked Hektnerhøgåsen. Check-in is downstairs at the Huldreheim cabin.
From the top, follow the blue path marked Huldreheim down to DNT's cabin Huldreheim by Ramstadsjøen. Here it is nice to have a rest and a bath.
At Huldreheim there used to be a "hunting castle", see the ruins and notice board with Huldreheim's history. Many famous cultural personalities from Kristiania fiffen have visited the place that Consul William Duborgh bought in 1893. During the war it was a holiday colony for children at Huldreheim.
From Huldreheim the path continues along Ramstadsjøen, here you follow the blue-marked path to Huldrekolonien (scout cabin) and then to Smedstad. Wide path from Huldrekolonien, follow signs to Svarttjern/Smedstad. After 2.3 km turn left on the path past Svarttjern and you will soon be down on the toll road again. Turn right down the toll road.
The trip is mostly on paths in varied forest terrain, some marshy and wet in between. There are several possibilities for alternative routes/tours.
Enjoy!
Last updated: 07/05/2023
Source: Visit Greater Oslo
Your recently viewed pages