Hike to Bremstølen from Husnes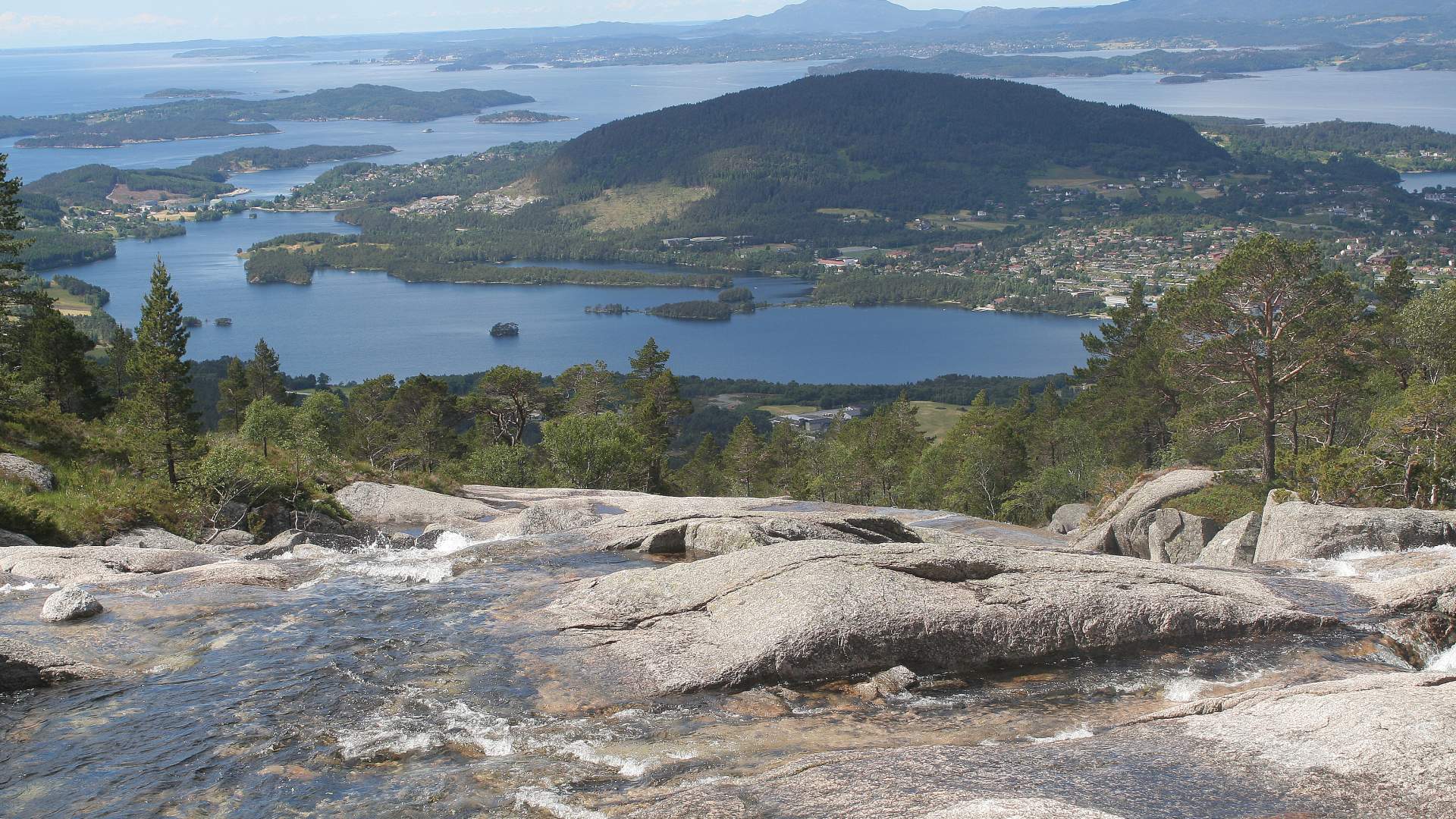 Enjoy the beautiful view from Bremstølen.
Location
Husnes
Map
Folgefonna National Park
Start and stopping point
The forest road at 150 meters north of the rest area by highway 48, 1.5 km north of the Hellandsbrua bridge.
Parking
By the rest area or at the beginning of the forest road. High speed traffic, please be cautious.
Marking
Information Board by the starting point. T markings and signs.
Grading
Blue Easy hike, one boot according to the DNT system.
Difference in altitude
40 - 460m AMSL
Estimated time
2 hours round trip
Recommended advice
Some wet areas, please use appropriate footwear. The river is a source of drinking water, please be considerate. From the Bremstølen mountain farm you may follow the grid to Lake Sundstølsvatnet, Lake Svartavatn, Manen and Englafjell. See also the routes from Herøysundet and Uskedalen. Be creative and use your imagination to plan interesting hikes.
Overview
Follow the forest road for 1 km to the sharp left turn. From here, the path goes through a forest area to the Bremstølen mountain farm. There is a magnificent view of Husnes with Lake Opsangervatnet and the fjord, and across the fjord towards Halsnøy, Tysnes, Stord and Sveio.  
Last updated: 10/17/2023
Source: Samarbeidsrådet for Sunnhordland
Hike to Bremstølen from Husnes
Your recently viewed pages